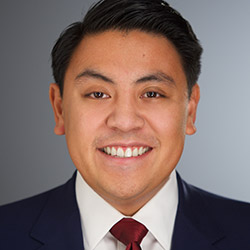 An associate in the Litigation Department, Johan has litigated a wide variety of complex civil and criminal cases in federal and state courts up to and including trial. Johan's matters have involved allegations of securities fraud, environmental damage, price fixing and breaches of contract. Johan also has experience representing clients in merger disputes, as well as in internal investigations involving the Foreign Corrupt Practices Act.
Johan also maintains an active pro bono practice, representing clients in asylum applications, housing actions, appeals of criminal convictions, and challenges to civil immigration detention. Through his pro bono practice, Johan has assisted in drafting amicus briefs and petitions for certiorari to the U.S. Supreme Court and state supreme courts, including an amicus brief in support of affirmative action in United States v. Fisher and in opposition to the addition of a citizenship question on the decennial census in U.S. Dep't of Commerce v. New York.
Johan serves as a Co-Chair of the Minorities in the Profession Committee of the New York City Bar Association, and Treasurer of the Filipino American Lawyers Association of New York. While at Columbia, he served as a managing director for the Columbia Human Rights Law Review.