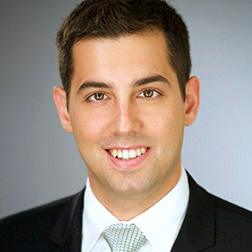 An associate in the Litigation Department, Michael focuses his practice on patent litigation matters. Michael is registered to practice before the U.S. Patent and Trademark Office, and has represented clients in injunction proceedings and jury trials in federal district court, and in appellate proceedings at the U.S. Court of Appeals for the Federal Circuit and the U.S. Supreme Court.
Michael received his B.S. in Civil Engineering cum laude from Rutgers University. Prior to law school, Michael was a project engineer at a heavy highway contractor, where he supervised and coordinated the construction of major infrastructure improvements.
Michael received his J.D. cum laude from the Georgetown University Law Center, where he was an editor for the Journal of National Security Law & Policy. While in law school, Michael clerked at the Office of Unfair Import Investigations at the International Trade Commission.
Michael's practice also involves pro bono representation, including drafting a clemency petition for a federal prisoner.