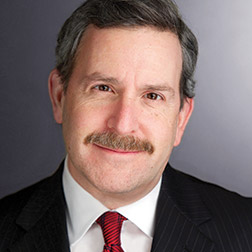 EXPERIENCE
As counsel in the Real Estate Department, Allen M. Wieder has focused on commercial leasing transactions and the acquisition, financing and disposition of commercial, industrial and residential properties. His clients are individual entrepreneurs as well as institutions and not-for-profits. He also represents these clients in connection with numerous leases in the New York City office buildings in which they hold interests. In addition to his practice, Mr. Wieder has taught commercial leasing issues and techniques to lawyers, property managers and brokers at New York University's Real Estate Institute, and has been a frequent speaker at New York State Bar Association programs on selected real estate topics.
Mr. Wieder's recent experience includes:
representation of Seaver Realty, LLC in the renegotiation and extension of their ground lease affecting a portion of Pfizer's world headquarters along East 42nd Street in New York City;
representation of Weill Cornell Medical College in the $68 million purchase of a 112,000-square-foot development site at 1393 York Avenue from the Church of the Epiphany with planned development of housing for medical students;
representation of New York Proton Management, LLC, a consortium of hospitals and a healthcare management company in the long-term, triple net lease of a 55,000 square feet parcel of land from the city of New York for the construction of an ambulatory care proton treatment facility in New York City;
representation of Murray Hill Properties LLC and its affiliates in connection with the purchase and leasing of their portfolio properties at 1180 Avenue of the Americas and at 180 Maiden Lane, New York City, and the joint venture, acquisition, financing and disposition of more than $1 billion of commercial property in New York City;
representation of the fee owners in ground lease transactions involving underutilized parcels throughout Manhattan, for redevelopment as hotels, mixed use retail and residential condominium projects, and medical facilities;
representation of Memorial Sloan-Kettering Cancer Center in connection with its purchase from the New York City Economic Development Corporation of a 66,000 square feet parcel in Manhattan for the erection of an ambulatory care facility, the redeployment of numerous commercial properties on the Upper East Side of Manhattan and suburban New Jersey, the development and acquisition of residential properties on Roosevelt Island and in Manhattan, and an extensive list of commercial leasing transactions;
representation of The Cooper Union for the Advancement of Science and Art in connection with both mortgage financing and ground lease transactions at 405 Lexington Avenue and at 51 Astor Place; and
representation of capital markets and hedge fund investors in connection with their New York City headquarters leases.