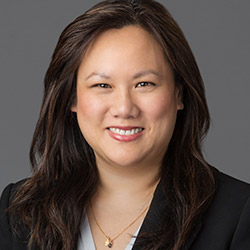 EXPERIENCE
As counsel in the Litigation Department, Karen King has extensive experience handling a wide range of complex commercial matters, including private securities litigation and arbitration, regulatory investigations and enforcement proceedings, corporate internal investigations, ERISA lawsuits, employment matters, shareholder derivative lawsuits, contract disputes, and tort claims.
Significant representations include:
Citigroup in multiple matters, including:

DOJ and FDIC anti-money laundering investigations;
regulatory investigations by the  SEC  and state attorney generals;
subprime and credit crisis-related litigations and regulatory matters;
auction rate securities litigation and regulatory matters; 
civil litigations and arbitrations brought by investors in complex commercial products;
ERISA lawsuits; and
bankruptcy litigation relating to Enron and Lehman Brothers;

A major Chinese bank in a NY Department of Financial Services and NY-Fed investigations into BSA/AML compliance requirements;
BB&T Corporation and Scott & Stringfellow, LLC in a securities fraud lawsuit relating to the sale of auction rate securities;
William Morris Endeavor (now Endeavor) in a breach of fiduciary duty action brought by a former WME client relating to intellectual property rights;
Pfizer in securities fraud litigation relating to public statements about health risks of pain medications;
An individual defendant in securities litigation brought by the SEC relating to Freddie Mac's public disclosures of its subprime mortgage exposure.
Karen also maintains an active pro bono practice and is a member of the Second Circuit Pro-Bono panel.  She won two jury trials in federal court representing Asian-American police officers in an employment discrimination lawsuit against the Port Authority of New York and New Jersey.  Her pro bono clients include Medicaid recipients in New York, students with special needs, and victims of gun violence.