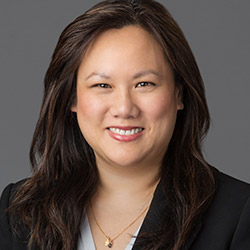 EXPERIENCE
Karen King has extensive experience handling a wide range of complex commercial matters, including BSA/AML and OFAC matters, private securities litigation and arbitration, regulatory investigations and enforcement proceedings, corporate internal investigations and commercial litigation.
She has represented multiple financial institutions before the NY Department of Financial Services, Federal Reserve Bank of NY, DOJ, SEC and FDIC.  Her significant representations include Citigroup, Deutsche Bank, Standard Chartered, several Chinese banks, J.P. Morgan Chase, BB&T Corporation, Merck, Pfizer and other global institutions.
With respect to BSA/AML and sanctions issues, she has advised multiple global financial institutions on their compliance programs, including bank-wide policies and procedures, customer due diligence, transaction monitoring and sanctions screening, risk assessments, management structure and independent audit.  She has also assisted financial institutions with supervisory exams, responses to reports of examination, enforcement actions, remediation action plans, working with an independent monitor, internal investigations and ongoing regulatory communications.
Karen also maintains an active pro bono practice and is a member of the Second Circuit Pro-Bono panel.  She won two jury trials in federal court representing Asian-American police officers in an employment discrimination lawsuit against the Port Authority of New York and New Jersey.  Her pro bono clients include Medicaid recipients in New York, students with special needs and victims of gun violence.