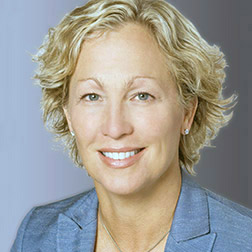 Kelley Cornish is a partner in the Restructuring Department and a former member of the firm's Management Committee. Kelley represents the full range of participants in bankruptcy cases and corporate restructurings-debtors, secured and unsecured creditors, official and unofficial committees, and acquirers of distressed assets. She also has substantial experience in complex commercial litigation, including bankruptcy-related litigation involving fraudulent transfers, preferences and equitable subordination. Kelley's recent company representations include Bumble Bee Foods, Alorica, Jack Cooper Ventures, Triangle Petroleum, Sears, The Bon-Ton Stores, Performance Sports Group, Foresight Energy, Walter Energy and AbitibiBowater (now known as Resolute Forest Products). She also represents acquirers in bankruptcy-related M&A transactions, including SPARC Group in the acquisitions of Brooks Brothers and Lucky Apparel. Kelley also has extensive creditor-side experience, including representing ad hoc groups in the restructurings of Texas Competitive Electric Holdings Company, Allen Systems Group and Winn Dixie, and strategic creditors to the City of Detroit and Howrey LLP.
Awards and Recognitions
Kelley is consistently listed among her peers by Chambers Global and USA, Lawdragon, The Legal 500, The Best Lawyers in America, IFLR1000 and Who's Who Legal as a leading bankruptcy and restructuring lawyer and has been recognized as a "Client Service All-Star" by BTI Consulting Group. Clients in Chambers praise Kelley as "someone you want on your side when the stakes are high" and note that "what separates her from others is her ability to manage the human side of a restructuring with equal mastery as the business side." She has also been specifically recognized for her work advising clients in various matters, including representing the restructuring subcommittee for the board of directors in the chapter 11 case of Sears, which was recognized in 2020 by IFLR as "Deal of the Year: Restructuring and Insolvency", as well as the restructuring of Performance Sports Group, which was recognized by M&A Advisor as "Restructuring of the Year ($500M-$1B)" and by Turnaround Management Association (TMA) as its 2018 "Transaction of the Year: Large Company."
Kelley holds leadership roles in, and has retained recognition by, a number of industry organizations. She is a fellow of the American College of Bankruptcy and is a Second Circuit Representative to the ACB's 2021 Commission on Diversity, Equity and Inclusion. Kelley is named in Crain's New York Business's 2021 "Notable LGBTQ Leaders and Executives" list, which recognizes LGBTQ-identifying leaders for their career achievements, mentorship of others, and involvement in community and industry organizations. She is the Vice Chair of the Board of Her Justice, a nonprofit organization that provides free legal help to women living in poverty in New York City, and was named its 2018 Woman of the Year in Restructuring. Kelley was also named the 2017 Woman of the Year in Restructuring by the International Women's Insolvency and Restructuring Confederation, the premier international networking and professional growth organization for women in the restructuring and insolvency industry. Additionally, Kelley is a member of the New York State and New York City Bar Associations, Turnaround Management Association and the American Bankruptcy Institute, and she is a member of the law board of Northwestern Pritzker School of Law.
COMPANY EXPERIENCE
CONSUMER AND RETAIL
Bumble Bee Foods, one of the world's largest branded shelf-stable seafood providers, and its affiliates, as lead U.S. counsel in the successful going-concern sale of its businesses for $928 million through coordinated chapter 11 cases and Canadian restructuring proceedings
Alorica, a global leader in customer experience solutions, in a $750 million out-of-court refinancing involving the issuance of preferred equity and debt
The Restructuring Sub-Committee of the Board of Directors of Sears, a leading retailer in the appliance, tool, lawn and garden, fitness equipment, automotive repair and maintenance retail sectors, in the company's chapter 11 cases, including the investigation of potential claims and causes of action in related party transactions and the court-approved $5.2 billion sale of assets
The Bon-Ton Stores, a national department store retailer, in its chapter 11 cases in Delaware, including the sale of substantially all of its assets under section 363 of the Bankruptcy Code
Performance Sports Group, a leading developer and manufacturer of sports equipment and apparel with products marketed under the BAUER, MISSION, MAVERIK and EASTON brand names, among others, as U.S. counsel in its complex U.S. and Canadian bankruptcy cases, including the going concern sale of its business to a leading Canadian private investment firm
The Penn Traffic Company, a leading U.S. food retailer and wholesaler, in its chapter 11 restructuring, including related asset sales
London Fog Industries, a manufacturer and marketer of waterproof outwear and other apparel, in its chapter 11 restructuring
The Warnaco Group, a manufacturer and marketer of apparel, including Speedo/Authentic Fitness and Calvin Klein, in its chapter 11 restructuring
ENERGY/COAL
Triangle Petroleum, an independent energy holding company, in its prepackaged chapter 11 case in Delaware
Foresight Energy, a U.S. thermal coal producer and marketer, and its subsidiaries in an out-of-court restructuring of approximately $2 billion of secured and unsecured debt and a follow-on refinancing of more than $1.3 billion of outstanding indebtedness
Walter Energy, a leading producer and exporter of metallurgical coal for the global steel industry, in its U.S.-Canadian cross-border restructuring, including all aspects of its chapter 11 case, resulting in the discharge of over $4 billion of secured and unsecured debt and the going concern sale of the company's core mining operations to its senior lenders
MANUFACTURING AND TRANSPORTATION
Jack Cooper Ventures, a leading provider of finished vehicle logistics in North America for new and used vehicles and diversified logistical services in select non-automotive markets, and 18 of its subsidiaries and affiliates, in their chapter 11 cases in the Northern District of Georgia
AbitibiBowater (now Resolute Forest Products), North America's largest forest products company, and its subsidiaries and affiliates, as lead U.S. counsel in their complex cross-border cases in the U.S. and Canada involving the restructuring of more than $8 billion of prepetition indebtedness and raising $1.5 billion in exit financing
Progressive Moulded Products Limited, an auto parts manufacturer, and its affiliates, as lead U.S. counsel in the company's U.S. and Canadian cross-border bankruptcy cases
American Remanufacturers, an auto parts remanufacturer, in its chapter 11 case
OTHER
The Collegiate Churches of New York, the oldest operating church in the U.S., in connection with its investment in a major commercial real estate development project in New York City
CREDITOR AND ACQUIRER REPRESENTATIONS
Barrow Street Capital in restructuring its equity investment in Gulf Coast Healthcare, a Florida healthcare and nursing home provider, pursuant to a chapter 11 plan of liquidation in the District of Delaware
SPARC Group, a retail operator owned by Authentic Brands Group and Simon Property Group, in its going concern acquisition of the assets of Brooks Brothers, a New York-based apparel company, in the company's chapter 11 case
SPARC Group, a retail operator owned by Authentic Brands Group and Simon Property Group, in its going concern acquisition of the assets of Lucky Brand Dungarees, a California-based designer and retailer of denim and apparel, in the company's chapter 11 case
An ad hoc committee of PIK loan lenders to EB Holdings II, the parent company of Eco-Bat Technologies Limited, the world's largest producer of lead and lead alloys in the restructuring of approximately $2.5 billion in funded debt obligations through the company's prepackaged chapter 11 case
UBS AG, as secured creditor, in the City of Detroit's chapter 9 case
The ad hoc committee of certain first lien senior secured creditors of Texas Competitive Electric Holdings Company, an electric utility provider, in the company's chapter 11 case involving the restructuring of approximately $32 billion of secured and unsecured debt
An ad hoc committee of first and second lien secured creditors of Allen Systems Group, a provider of information technology management software solutions, in its prepackaged chapter 11 case
An ad hoc bondholder committee in the chapter 11 reorganization of Winn Dixie, a regional grocery and supermarket chain
The Official Committee of Unsecured Creditors of NorthWestern Corporation, a utility company, in the company's chapter 11 restructuring
Citibank, as secured creditor, in the chapter 11 case of Howrey LLP, an AmLaw 100 law firm
Canadian Imperial Bank of Commerce, a secured lender in Olympia & York, a real estate company, in the company's global in-court restructuring
A State of New York regulatory body in the chapter 11 case of the New York Racing Association (NYRA), operator of the Saratoga Race Course, Belmont Park and Aqueduct Racetrack since 1955. NYRA emerged from chapter 11 following the resolution of a dispute over ownership of the racetracks and the granting of a new 25-year franchise to continue its operations