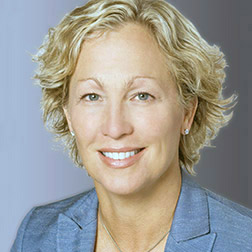 Kelley Cornish is a partner in the Bankruptcy and Corporate Reorganization Department and a member of the firm's Management Committee. Kelley represents the full range of participants in bankruptcy cases and corporate restructurings – debtors, secured and unsecured creditors, official and unofficial committees, and acquirors of distressed assets. She also has substantial experience in complex commercial litigation, including bankruptcy-related litigation involving fraudulent transfers, preferences and equitable subordination.
EXPERIENCE
Kelley has served as debtor's counsel to large public and private companies including:
Performance Sports Group (developer and manufacturer of sports equipment and apparel);

Foresight Energy LP (producer and marketer of thermal coal);

Walter Energy, Inc. (producer and exporter of metallurgical coal for the global steel industry);

AbitibiBowater Inc. (newsprint, specialty papers and wood products);
The Warnaco Group (manufacturer and marketer of apparel, including Speedo/Authentic Fitness and Calvin Klein);
The Penn Traffic Company (regional food retailer);
London Fog Industries (manufacturer and marketer of apparel); and
Progressive Moulded Products and American Remanufacturers, Inc. (auto parts manufacturer and remanufacturer, respectively).
Kelley also has represented creditors' committees and strategic creditors in matters such as:
City of Detroit (representing secured creditor UBS AG);
Energy Future Holdings Corp. (representing ad hoc committee of TCEH first lien creditors);
Howrey LLP (AmLaw 100 law firm; representing secured creditor Citibank);
Allen Systems Group, Inc. (information technology management solutions provider; representing ad hoc committee of first and second lien creditors);
Winn Dixie (food retailer; representing ad hoc bondholder committee);
NorthWestern Corporation (utility company; representing Official Committee of Unsecured Creditors);
Olympia & York (real estate company; representing secured lender); and
New York Racing Association, Inc. (horse racing franchisee; representing the State of New York).
In 2016, Kelley was inducted as a fellow into the American College of Bankruptcy. Kelley was named a 2012 "Client Service All-Star" by BTI Consulting Group and was listed among the "2-Year MVPs," having been named to the list for a second year. Kelley is also recognized by Chambers USA, The Legal 500, The Best Lawyers in America, IFLR1000 and Who's Who Legal/The International Who's Who of Business Lawyers as a leading bankruptcy and restructuring lawyer.