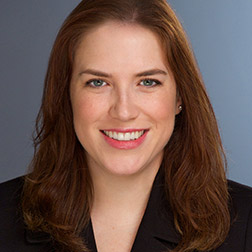 A counsel in the litigation department, Kira A. Davis has extensive experience handling a wide range of matters, with significant experience in commercial disputes, pharmaceutical and other patent litigation, and white collar criminal matters.
EXPERIENCE
Kira has litigated cases in federal and state courts across the country. Representations include:
Genentech in a variety of patent litigations regarding its intellectual property disclosing a method for creating recombinant antibodies, its intellectual property covering anti-Vascular Endothelial Growth Factor products, and in litigation regarding chromatographic techniques used to purify antibodies;
Vanda Pharmaceuticals in Hatch-Waxman Abbreviated New Drug Application litigation regarding proposed generic versions of its schizophrenia drug Fanapt®;
Counsyl, a provider of genetic testing, in patent litigation regarding its BRCA testing; 
VoiceAge, a developer and licensing agent of audio codec technology, in litigation regarding a breach of a patent licensing agreement;
Edwards Lifesciences, the industry leader in artificial heart valves, in its defense against a claim that the use of its transcatheter heart valves in a transapical procedure infringes plaintiff's patent; 
Sharp Electronics in antitrust litigation seeking to recover for damages resulting from the cathoderay tube conspiracy; 
Citigroup in its defense against a private equity fund's fraud claim;
A professional sports league in complex multi-district litigation proceedings; and 
A former Chair and CEO in defense of criminal securities fraud charges.
Kira has also represented a number of clients before the SEC. 
As a part of her pro bono practice, she served as co-counsel with the Center for Reproductive Rights in successfully challenging Oklahoma's mandatory pre-abortion ultrasound law.
Kira is a member of the Federal Bar Council where she serves as co-vice chair of the Intellectual Property Law Committee. She is also a member of the New York Intellectual Property Law Association.