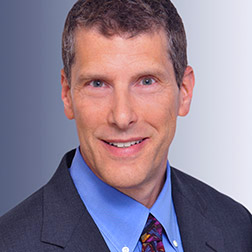 Peter Jaffe is counsel in the firm's Washington, D.C. office and serves as the Deputy Chair of the Anti-Corruption & FCPA Practice Group. He focuses on counseling, compliance program design and implementation, M&A and transactional due diligence, Foreign Corrupt Practices Act and corruption-related internal investigations and corporate governance issues.
EXPERIENCE
Peter previously served as Chief Ethics and Compliance Officer of The AES Corporation, where he managed the company's global ethics and compliance program, designed and implemented corporate compliance polices, oversaw internal investigations and conducted due diligence on major M&A transactions and foreign investments in high-risk countries.
Peter has advised numerous leading multinational corporations on the design and implementation of corporate compliance and training programs, and the financial controls related to such programs, with an international emphasis. He has represented clients before the United States Department of Justice, the Securities and Exchange Commission and other U.S. and non-U.S. regulatory agencies. Peter has significant expertise in anti-corruption laws, including the FCPA and U.K. Bribery Act, securities and accounting matters, officers and directors liability, corporate governance, financial fraud and other regulatory issues. He also has comprehensive experience conducting complex internal and independent investigations for corporations and audit committees.
Earlier in his career, Peter was President and Chief Legal Officer of a multimillion dollar technology and services company. He worked as a trial attorney at the United States Department of Justice, where he was assigned to serve as special assistant in the United States Attorney's Office for the Eastern District of Virginia. During his tenure at the Department of Justice, Peter also served as counsel to the United States Senate Judiciary Committee, where he advised the United States Senate on constitutional law and domestic and international criminal issues.
Peter frequently speaks on FCPA and other ethics and compliance issues. He has been recognized by Ethisphere Magazine as one of the top ethics and compliance officers of major companies and included on its list of "Attorneys Who Matter in Ethics and Compliance." Peter is a member of the Board of Directors of the Ethics Research Center and the Ethics and Compliance Association, where he was the founding chairman of its Global Business Interest Group.
Peter graduated from Michigan Law School where he was notes and associate editor of the Michigan Law Review and was elected to the Order of the Coif.