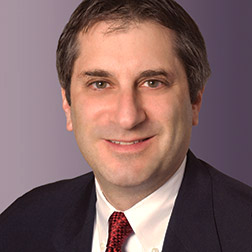 A counsel in the Litigation Department, Steve Herzog focuses on litigation and counseling in a broad range of civil matters, with an emphasis on antitrust, intellectual property, cybersecurity, corporate governance and other complex commercial matters. Many of those matters involve complex technological, economic and financial issues, which Steve has extensive experience presenting in terms that judges and juries can understand.
EXPERIENCE
Steve has substantial trial experience. He has argued appeals and handled all phases of pre-trial and trial work in federal and state courts throughout the country. He also has extensive experience representing clients before arbitral tribunals and working with clients to resolve their disputes through mediation, and has had significant responsibility in conducting corporate investigations. 
Steve's significant representations include:
MacAndrews & Forbes in disputes arising from its investment in AM General, the manufacturer of the Humvee;
Becton Dickinson in direct and indirect purchaser antitrust class actions, and competitor lawsuits, alleging monopolization, exclusive dealing and bundled discounts;
Daiichi Sankyo in connection with a dispute concerning a pharmaceutical license;
Viacom in disputes arising from its acquisition of a video game maker;
the MTA in its defense of claims alleging violations of the dormant commerce clause and the right to travel under the U.S. Constitution;
Avesta Technologies in a patent infringement lawsuit concerning network fault and event management software;
Schering-Plough in patent infringement lawsuits concerning a vaccine and a medical device;
Toshiba in a series of arbitrations concerning the payment of royalties under licenses for the use of patented technology;
TCL in an international arbitration concerning the licensing of patented technology;
Nielsen in a an arbitration resulting in the successful termination of the adversary's license agreement with the client; and
Citibank at trial in its successful defense of multibillion-dollar claims brought by Parmalat.
Steve has also represented music publishers in the defense and prosecution of claims alleging copyright infringement; a consumer products company in a trademark case involving a skin cream; a major cruise line in class action lawsuits brought in eight states challenging the manner in which the cruise line charged its passengers; a large broker-dealer in claims arising from the 1993 bombing of the World Trade Center; a Japanese maker of turbines in a dispute involving the failure of an electrical generator in China; a New York investment bank in a lawsuit to enforce a contract for the sale of bank debt; a New York real estate developer in a partnership dispute involving the construction of a Manhattan office tower.
Steve has long maintained a significant pro bono practice. Recent work includes serving as head of a court-ordered Plaintiff's Steering Committee in a nationwide class action challenging family separations at the U.S.-Mexico border; representing three families challenging their separation by U.S. government authorities in a federal court action in Washington, D.C.; and representing a group of plaintiffs challenging the Trump Administration's Travel Ban. Steve has also successfully represented inmates challenging their death sentences in Texas and Nevada, and currently represents inmates challenging their death sentences in Alabama and Texas.
Steve was awarded the New York City Bar Association's Thurgood Marshall Award in 1998 and again in 2008 for his work representing death row prisoners.
Steve served as articles editor for the New York University Law Review.