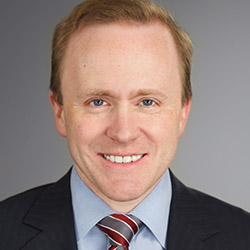 Counsel in the Tax Department, Todd Hatcher focuses on the U.S. federal income tax law aspects of transactional matters, including representing publicly traded and privately held companies in both domestic and cross-border merger and acquisition transactions; negotiating private equity fund agreements and operating partnership agreements; negotiating credit and financing agreements; reviewing capital market debt and equity offering materials; and planning bankruptcy and insolvency restructurings.
EXPERIENCE
Todd's experience includes his representation of:
TAO Group in its partnership with The Madison Square Garden Company (MSG);
Chambers Street Properties in its merger-of-equals with Gramercy Property Trust to create a leading industrial and office net lease real estate investment trust;
VICE Media in connection with its joint venture with A&E Networks to launch a new 24-hour cable channel;
Oak Hill Capital Partners in its:

acquisition of Sovernet Communications;
acquisition of Oxford Networks from Novacap and Bank Street Capital Partners;
acquisition of FirstLight Fiber from Riverside Partners; and

An informal committee of certain holders of secured and unsecured notes of Chassix Inc.and Chassix Holdings, Inc., as well as certain lenders under Chassix's postpetition and exit term loan credit facility, in connection with Chassix's restructuring through a pre-arranged chapter 11 case.
Additional representative clients include Apollo Global Management, Vectra Co. (fka OM Group, Inc.) and Clarion Capital Partners.