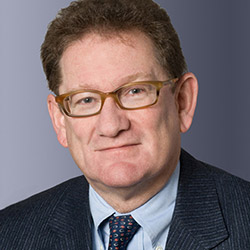 Bruce Birenboim is a senior trial lawyer with a focus on securities litigation and internal investigation and regulatory work. Mr. Birenboim has worked on some of the most significant securities cases and regulatory investigations of the past several decades, including multiple matters arising out of the financial crisis of 2008, various investigations into investment analysts' independence and market timing in the early-to-mid 2000s, and numerous internal investigations and regulatory inquiries related to alleged corporate accounting fraud and investment bank derivatives practices. Mr. Birenboim also has extensive experience in complex antitrust, securities and tort class actions. Mr. Birenboim has significant trial experience in both the federal and state courts and before private arbitration panels and is a member of the Lawdragon 500 List of the Leading Lawyers in America since 2013.
EXPERIENCE
Mr. Birenboim's most significant recent representations include:
Counsel for Citigroup in multiple residential mortgage-backed securities litigations and regulatory proceedings and DOJ Investigations in federal and state courts around the country.
Counsel for the NFL in its landmark concussion litigation class action settlement and in related cases for the Kansas City Chiefs, St. Louis Rams and Arizona Cardinals.
Trial Counsel for Citigroup in the successful defense of a $7.5 billion arbitration with the Abu Dhabi Investment Authority arising out of the 2008 financial crisis.
Trial Counsel for JPMorgan in matters seeking damages in excess of $1 billion arising out of investments in residential mortgage- and asset-backed securities.
Counsel for Bloomberg in connection with matters relating to news reporters' access to electronic information.
Counsel to Citigroup in connection with hearings before the Financial Crisis Inquiry Commission.
Trial Counsel for Viking Global, a prominent hedge fund, in the Delaware Chancery Court in the successful defense of a $750 million claim by one of Viking's former founders.
Counsel to Current TV in its litigation with Keith Olbermann in California Superior Court arising out of his termination from the network.
Counsel to Harbinger Capital, another prominent hedge fund, in the Delaware Chancery Court in the successful settlement of claims arising out of a large corporate acquisition.
Counsel to James Cramer in multiple regulatory and litigation matters related to his work as host of CNBC's "Mad Money" and founder of the TheStreet.com.
For the past two decades, Mr. Birenboim has regularly represented financial institutions in securities litigations, including representations of Citigroup and Lehman Brothers in matters arising out of the WorldCom collapse and various regulatory inquiries and class action litigations arising out of the issue of the independence of analysts' advice at investment banks and the issue of market timing.  In addition, Mr. Birenboim routinely represents both corporate and individual clients before the Securities & Exchange Commission and in related class action litigation. From 1996 through 2002, Mr. Birenboim represented Sumitomo Corporation in multiple antitrust litigations and investigations arising out of the multi-billion dollar rogue trading activities of Sumitomo's chief copper trader.  Mr. Birenboim also has extensive internal investigation experience in the financial accounting area beginning in the early 1990s and often represents hedge funds and hedge fund managers in a variety of securities and regulatory matters.
Mr. Birenboim also has handled a broad range of traditional commercial litigations and arbitrations involving contract disputes, insurance coverage disputes, investment banker malpractice actions, and tax, real estate, partnership and entertainment industry related problems.
During 1995, Mr. Birenboim served as chief counsel to the New York City Mayor's Investigatory Commission on School Safety and recently concluded a three-year term as a member of the New York City Bar's Committee on the Judiciary, which reviews all judicial candidates for the New York federal and state courts.
Mr. Birenboim served as an editor of the Harvard Law Review.