Cumulus Media Emerges From Chapter 11
Paul, Weiss advised Cumulus Media Inc., one of the United States' largest radio station networks, in its successful reorganization under chapter 11.
Merck Prevails in Vytorin Securities Litigation
Paul, Weiss secured the final dismissal of remaining claims brought by investors in a decade-long securities law dispute against our clients Merck & Co., Inc. and Schering-Plough Corporation.
Paul, Weiss advised Paris-based Geoscience company CGG S.A. in a restructuring that was among the largest in French history and the first-ever successful coordination of a French sauvegarde proceeding with a U.S. chapter 11 case.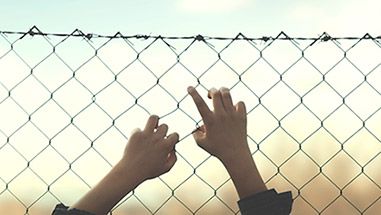 Firm chairman Brad Karp, alongside Gary Wingens, chairman and managing partner of Lowenstein Sandler, co-authored an Op-Ed for The New York Times on the current immigration crisis at the border with Mexico.
Paul, Weiss lawyers spent a record amount of time on pro bono matters in 2017, with pro bono hours climbing 40 percent over 2016. Hours are up again in 2018. "We all should be so proud of the path-breaking work we are doing to make our world more just, more fair and more humane, in keeping with our most sacred values and traditions," said Chair Brad Karp.
In this video, partners, counsel, associates and alumnae discuss what it's like to practice at Paul, Weiss and the strength of the firm's commitment to gender diversity and inclusion at all levels. 
In this interview, Chair Brad Karp discusses with Matthew Winkler, editor-in-chief emeritus at Bloomberg News, the role that the firm's culture and strategic vision have played in the continued success of Paul, Weiss.
The Paul, Weiss annual Diversity Networking Reception captures the spirit of our long and closely-held commitment to promoting diversity and equality in the legal profession. 
In this video, Paul, Weiss partners and associates describe the work and culture of the corporate department, and focus on the education and experience new associates can expect.