Our summer program is a chance for you to get to know us better, experience our unique culture and find out what it's like to be a Paul, Weiss lawyer.
Choose Your Own Program
You'll have the opportunity to shape your summer experience at Paul, Weiss. Choose one department to call your home, or select a variety of work from a number of different practice areas. It's up to you.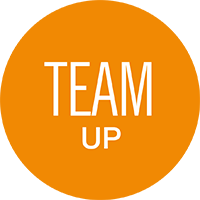 You'll be matched with a team of lawyers including associates, counsel and partners
In addition to your team, you'll be paired with a partner and an associate who will provide guidance and advice about your summer work
You'll receive training in both substantive areas of law and practical legal skills in a mix of highly interactive small group trainings, individual skills development workshops and more traditional classroom-style presentations
You'll have unlimited opportunities to work on pro bono matters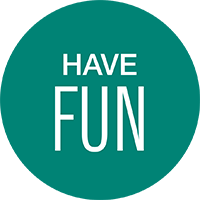 From Broadway to baseball games, you'll have plenty of opportunities to get to know your fellow summers, firm associates and partners
When you summer with us, we take every opportunity to show you why your work matters and how it will make a difference — whether it's by having you sit in on a merger negotiation, deposition, or conference call, or bringing you to court.
New York
While you enhance your professional skills by attending trials, depositions, closings and client meetings, you will also have the opportunity to experience the best of summer in the city — from sailing around Manhattan to Yankees games to Shakespeare in the Park. There are plenty of opportunities for informal socializing, including an evening at the Museum of Modern Art. At the annual MoMA Reception, more than 700 guests mingle in the Sculpture Garden and roam the galleries while enjoying world-class food, music and art.
Washington, D.C.
In our Washington, D.C. office, you will have the opportunity to work on the same variety of litigation and regulatory matters as in the New York office, but in a smaller office environment. This collegial setting allows the D.C. office to offer its unique three-day summer associate mock trial program, which is judged by the partners in the office. Other highlights include weekly lunches featuring high-profile D.C. denizens, including government officials; touring the capital's landmarks; sporting events; and an evening at the Kennedy Center for the Performing Arts. There will also be opportunities to join Paul, Weiss summer associates from the firm's other offices for some of our most popular social events in New York City.
Asia Track Summer Program
The Asia Track program is designed for summer associates fluent in Mandarin Chinese or Japanese who have a particular interest in pursuing a legal career in Asia. The program kicks off in New York and continues at either our Hong Kong or Tokyo offices.
London
Our summer program in London offers a unique learning experience in a truly global setting. The program begins with several weeks in New York and continues in London. Summers work with leading practitioners on global capital markets transactions, cross-border M&A, private equity investments and financings. In addition to honing your professional skills, you will be able to participate in our most popular New York social events and then enjoy all of the attractions of the British capital.
Toronto
Our summer program in Toronto offers you the opportunity to work on sophisticated and complex international corporate transactions in a small office environment. Located in the city's thriving financial district, the Toronto office works closely with many of the most significant companies and institutions in Canada on their U.S. legal matters. After orientation in New York, this highly interactive program continues in Toronto where you can hone your legal skills on cross-border mergers and acquisitions, capital markets and restructurings. You can attend Blue Jays games and also join the New York summers for some of our most popular events.
Summer Training Highlights
Our summer program is designed to showcase the training that you will receive and the work you will be doing as a full-time Paul, Weiss associate. All summers receive training on substantive practice-based topics, lawyering skills and one-on-one coaching on presentation and writing skills.
Topics may include cross-border transactions and litigation; effective legal writing; evolution of a growing business; corporate financing and preparing for the IPO; negotiating a corporate acquisition; introduction to investment funds; negotiation skills; the origins of a litigation; real world advocacy writing; and overview of pro bono opportunities.
E-Verify
Paul, Weiss is an equal opportunity employer and we participate in E-Verify.
Click here to access the E-Verify poster
Click here to access the Right to Work poster
Paul, Weiss does not accept unsolicited resumes from search firms or employment agencies. Paul, Weiss will not pay a fee related to unsolicited resumes received from search firms or employment agencies and the unsolicited resumes will become the property of Paul, Weiss. Paul, Weiss will not agree to any contrary terms related to unsolicited resumes. Only candidates selected for interviews will be contacted by our legal recruitment staff. All candidates must be legally authorized to work for any employer in the United States without sponsorship.
Paul, Weiss, Rifkind, Wharton & Garrison LLP provides equal employment opportunity to all qualified individuals without regard to age, color, disability, gender, marital status, national origin, race, religion, sexual orientation, gender identity and expression, physical or mental disability, genetic predisposition or carrier status, or any other characteristic protected by law in all personnel actions including recruitment, evaluation, selection, promotion, compensation, benefits, training and termination of employment.