1875 | 1910 | 1950 | Our Name Partners
Introduction
Paul, Weiss, Rifkind, Wharton & Garrison LLP, together with its predecessor firms, has been a presence in New York City for nearly 150 years and a part of the international legal community for more than fifty years.
The firm opened its doors in April 1875 at 243 Broadway when Julius J. Frank (City College '71, Columbia Law, '73) and Samuel W. Weiss (Yale, '72, Columbia Law, '74), announced the formation of their partnership, Frank & Weiss. The two remained lifelong friends - Frank went on to become a leading civic reformer and a founder of the Young Men's Hebrew Association - but the two parted amicably in 1880, with Sam Weiss opening his own practice at 43 Wall Street.
For the next thirty years, Sam Weiss built a substantial and prosperous practice representing merchant and investment banking houses, oil and railroad interests, insurance companies, leaf tobacco companies, retail merchandisers, food distributors, and real estate developers, some of whose descendant clients the firm continues to represent to this day.
After Sam's untimely death in 1910 at age 58, two of his sons, first William (Yale '08, Columbia Law '10), and then Louis (Yale '15, Columbia Law '20), sustained their father's practice into the mid-20th Century, eventually under the name Cohen, Cole, Weiss & Wharton, expanding its reach into representations ranging from major newspapers such as The Chicago Sun and The New York Post to the most significant technological developments of the day in film, television and theater.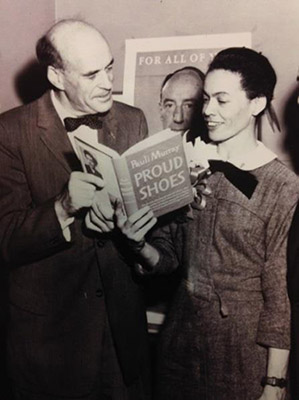 In May 1946, having steadily grown the practice, Louis S. Weiss catapulted the firm into the ranks of the City's first-tier legal powerhouses by recruiting two nationally-known leaders of the bar - the former general counsel of the U.S. Treasury Department during World War II, Randolph E. Paul, and the former National War Labor Board chair, Lloyd K. Garrison - to form Paul, Weiss, Wharton & Garrison. Four years later, in May 1950, the firm added the foundation of what was to become one of the country's foremost litigation practices with the addition of former U.S. District Judge Simon H. Rifkind.
Enduring in heritage, eclectic in personality, enterprising in practice, and most famously ecumenical in attitudes, Paul, Weiss, Rifkind, Wharton & Garrison sought to become a different kind of law firm. The goal, Simon Rifkind wrote in 1963 in the Statement of Firm Principles, is "to achieve the highest order of excellence in the practice of the art, the science and the profession of the law; through such practice to earn a living and to derive the stimulation and pleasure of worthwhile adventure; and in all things to govern ourselves as members of a free democratic society with responsibilities both to our profession and our country." The firm's governance is dedicated to the principle of one partner/one vote, no matter seniority or client appeal, and to universal service in all aspects of firm administration, with attendant transparency in firm management and collegiality in firm culture. Its partners are committed to providing excellence in the rendition of legal services at the pinnacle of the profession while remaining actively engaged in matters of social consequence. To this end, the firm seeks to attract lawyers reflecting a wide variety of religious, political, ethnic, cultural, gender, sexual orientation and social backgrounds characteristic of the city of its home.
The firm's partners and counsel have included a two-time Democratic presidential nominee (Adlai E. Stevenson), an Associate Justice of the U.S. Supreme Court (Arthur J. Goldberg), a Counsel to the President (Theodore C. Sorensen), and appointees in the administrations of sixteen consecutive U.S. Presidents, from Herbert Hoover to Joseph Biden.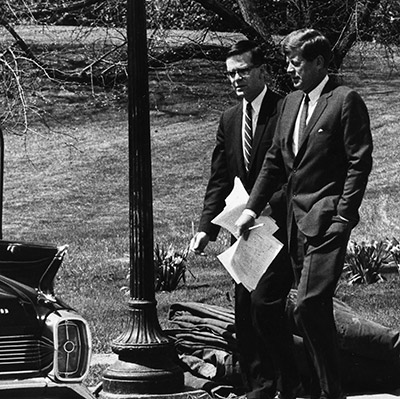 Among its ranks have appeared a U.S. Senator; two U.S. Attorneys General; a U.S. Secretary of Labor; a U.S. Secretary of Homeland Security; an Acting U.S. Treasury Secretary; a U.S. Undersecretary of State; a U.S. Undersecretary of Commerce; the first chair of the National Labor Relations Board; a chair of the Federal Communications Commission; a Commissioner of Internal Revenue; a chair of the Federal Trade Commission; the General Counsel of the U.S. Department of Defense; the first General Counsel of the Peace Corps; two persons named Special Masters by the U.S. Supreme Court; a chief judge of a federal circuit; three federal district judges; a member of the New York Court of Appeals; a longtime Justice of the First Department's Appellate Division; a U.S. Bankruptcy Judge; a Chancellor and a Vice Chancellor of the Delaware Chancery Court; a lead prosecutor in the Nuremberg war crimes trials; a chief counsel to the U.S. House Subcommittee investigating the Internal Revenue Service; a chief counsel to the U.S. Senate Committee investigating the Iran-Contra Affair; three U.N. Ambassadors; and assorted envoys on U.S. missions overseas.
Of the six women who have served or are currently serving on the U.S. Supreme Court, three began their careers as summer associates at Paul, Weiss.
The firm was the first major New York City firm to break down the barrier of Jews practicing with Gentiles, the first to hire a Black associate, the first to hire a Black female associate, the first to make a woman a partner, the first to move its offices to midtown Manhattan, and the first to open a full-service office on mainland China.
The firm and its lawyers participated in efforts to free the Scottsboro Boys by winning reversal of their conviction in the U.S. Supreme Court; to save the Jews of Europe from the Holocaust by changing American policy toward immigration; to ease the suffering of those who escaped that horror by providing refuge in America; to break racial segregation by plotting the attack on Plessy v. Ferguson and later working on the briefs in Brown v. Board of Education; to assure U.S. publication of D.H. Lawrence's Lady Chatterley's Lover by challenging restrictions on its import; to establish the principle of one-person one-vote by cracking Georgia's county-unit rule; to bring free Shakespeare to Central Park by overcoming Robert Moses's efforts to stop it; to resist the death penalty by defending scores condemned to die and obtaining a historic victory in the U.S. Supreme Court forbidding execution of the mentally disabled; to protect a woman's right to choose by fighting attacks on Roe v. Wade; to introduce educational public television to the airways by forming the Public Broadcasting System; to defend the teaching of evolution in the public schools by persuading the U.S. Supreme Court to strike down Louisiana's Creationism Act; to start the Gateway National Park system by setting up its first beachhead; to battle ethnic cleansing of Muslims in Bosnia by supplying an American forum for its victims to testify against Radovan Karadzic; to rescue the NAACP Legal Defense Fund from near-death at the hands of Southern Senators bent on its demise; to conceive and implement the Times Square TKTS booth by inventing the Theater Development Fund; to obtain needed drugs for victims of AIDS by fighting FDA resistance to granting approvals; to defeat apartheid and introduce democracy in South Africa by founding the South Africa Free Election Fund; to fight discrimination against gays and lesbians by arguing the first legal test on gay marriage in New York and then prevailing in the U.S. Supreme Court in the Windsor case establishing a constitutional right for gays and lesbians to marry; to promote sane and stricter gun control legislation; and to save the City of New York from bankruptcy by representing the City in its darkest hour.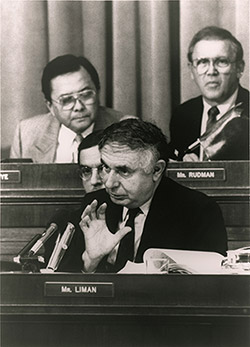 The firm is credited with bringing the first purely environmental law case in the country - a 1963 action successfully stopping a proposed power plant on landmark Storm King Mountain in the Hudson River Valley - and championed representations pro bono publico decades before the term entered the lexicon of major law firms. Its members have headed the Legal Aid Society, the NAACP Legal Defense Fund, the National Urban League, the Anti-Defamation League, the American Jewish Committee, the Council on Foreign Relations, the Educational Alliance, the United Negro College Fund, the Natural Resources Defense Council, The Alliance for the Arts, Citizens for Clean Air, U.N. Watch, the American College of Trial Lawyers, the American College of Real Estate Lawyers, the American Council on Race Relations, the Greater New York Community Council, New York Lawyers for the Public Interest, the New York State Bar Association and the New York City Bar Association. Few matters of national, state or local significance, and today increasingly of international moment, have occurred without touching its halls. In his posthumously published autobiography, one of its most storied partners, Arthur L. Liman, knowledgably wrote that "[e]very economical and social upheaval in the country has found its way into our office."
The firm's clients have included the largest financial institutions in the world, and the earth's neediest citizens. In between are names, by way of tiny sample, such as Spiro T. Agnew, Julie Andrews, Kofi Annan, Brooke Astor, the Berrigan Brothers, Andy Capp, Hugh L. Carey, Lucia Chase, Joan Ganz Clooney, William Sloan Coffin, Willem de Kooning, William O. Douglas, Pierre DuPont, Leo Durocher, Philo Farnsworth, Federico Fellini, Marshall Field III, Curt Flood, Jane Fonda, Henry Ford, Jr., Otto Frank, Anna Freud, Hugh Hefner, Leona Helmsley, Don Henley, Anita F. Hill, Langston Hughes, Hubert H. Humphrey, Steve Jobs, Madame Chiang Kai-shek, Robert F. Kennedy, Calvin Klein, John Lennon, Lewis "Scooter" Libby, Nelson Mandela, Thurgood Marshall, John McEnroe, Golda Meir, Marilyn Monroe, Vladimir Nabokov, Joe Namath, Paul Newman, Jacqueline Kennedy Onassis, William S. Paley, Joseph Papp, I.M. Pei, Cole Porter, Charles Revson, David Rockefeller, Steve Ross, Mark Rothko, Anwar Sadat, Dorothy Schiff, Richard Serra, Paul Simon, Stephen Sondheim, Eliot Spitzer, Jessica Tandy, Donatella Versace, Robert Vesco, Andy Warhol, Lord Andrew Lloyd Webber, Jock Whitney and August Wilson.
Paul | Weiss | Rifkind | Wharton | Garrison
The stories of the firm's five name partners are 20th century chronicles with sustaining relevance. They include a man who could not find a job as a lawyer for five years after law school and then, while still in his forties, became the best known and most influential tax lawyer in the country, after which this reserved Welsh Episcopalian became the most vocal inside critic of the U.S. Government's treatment of Holocaust victims. A second, a wealthy member of New York's German Jewish aristocracy, spent much of his life defending the poor, the Black, and the mentally ill while building and for a time leading both the NAACP's Legal Committee and the New School of Social Research. Another first stepped on American soil in 1910 at the age of nine knowing not a syllable of English, a refugee from a Russian shtetl, and at age 45 was awarded the Presidential Medal of Freedom; served in every branch and at every level of government; and was recognized as the finest trial lawyer of his time. A fourth spent a bedridden youth reading plays, and sixty years later was given an honorary Tony Award for his contributions to the legal foundations of the 20th century American theater, while creating a prodigious output of essays and books on economics, political philosophy, and social science. The fifth, deeply rooted in the abolitionist movement of the 19th century, became a 20th century leader in civil rights and civil liberties, headed the National War Labor Board during World War II, and then defended J. Robert Oppenheimer and Arthur Miller from the witch-hunts of the McCarthy era. If, as Emerson said, history is properly biography, even a brief summary of these five lives gives a taste of the history of Paul, Weiss, Rifkind, Wharton & Garrison.
Randolph Everinghim Paul (1946-56), the eldest of the five name partners, was aptly remembered, in an October 2004 historical perspective in Tax Notes, as "an architect of the modern tax system." The grandson of a butcher, Paul was born to Charles and Martha Everinghim Paul in Hackensack, New Jersey on August 8, 1890. He was graduated from Amherst College (1911) and New York Law School (1913), but could not find a legal job until 1918, when, with the passage of the Sixteenth Amendment to the U.S. Constitution, he joined another lawyer developing one of the first specialties in the nascent field of federal income tax. By 1938, Paul was the head of the tax law department at Lord, Day & Lord, the author of the leading treatise on tax law in the United States (the six-volume Law of Federal Taxation with Jacob Mertens, and successive editions of Studies in Federal Taxation), a Sterling Professor of Law at Yale Law School, and an advisor to U.S. Treasury Secretary Henry J. Morgenthau, Jr. In 1940, he was named a director of the Federal Reserve Bank of New York, the first tax lawyer ever to occupy the position. Five days after the Japanese attack on Pearl Harbor, Paul joined the U.S. Treasury Department, first as special assistant to the Secretary for the Tax Division, and later as the Department's General Counsel, Acting Secretary of the Treasury for Foreign Funds Control, the Roosevelt Administration's chief spokesperson on tax policy on Capitol Hill, and principal draftsperson of the Revenue Act of 1942, which reinvented the Internal Revenue Code, including the withholding tax, and formed the basis for fiscal policy not just for the war effort but for the postwar economy.
While General Counsel of the Treasury Department with principal responsibility for the flow of foreign funds, Paul was the principal sponsor of the first (and to some only) contemporaneous government paper attacking America's dormant complicity in the Holocaust, provocatively entitled Report to the Secretary on the Acquiescence of This Government in the Murder of the Jews; the Report, which listed in damning detail the U.S. State Department's obstruction of funds to facilitate the flight of Jews under Nazi dominion, led to the creation of the War Refugee Board. Paul left the government in late 1944, and though he briefly returned as Special Advisor to President Truman, he devoted the rest of his life to practicing, teaching, writing, and influencing tax law. In his practice, he was both a counselor and accomplished tax litigator. His written works included Taxation for Prosperity (1947), The History of Taxation in the United States (1953) and dozens of articles for journals such as The Harvard Law Review, The Yale Law Journal, The Tax Law Review and The Tax Lawyer. He was an adjunct professor at Harvard, Yale and Howard University Law Schools, among others. He was a frequent witness before congressional committees on tax and fiscal policy, arguing for closure of the loopholes he could easily exploit for corporate clients; as one eulogist said, "no man worked harder in public to put himself privately out of business." On February 6, 1956, at the age of 65, Paul died as he may have wished, suffering a heart attack while testifying on tax policy in the old U.S. Senate Chamber before a Joint Committee of the U.S. Congress. When the news reached the Senate, Vice President Richard Nixon, presiding, called on Senate Majority Leader Lyndon B. Johnson, who led an hour-long tribute to this giant of the 20th century tax bar.
Louis Stix Weiss (1927-50), his friend Eleanor Roosevelt wrote, led a "radiant life" as a social reformer, educator and fighter for civil rights. He was born on February 7, 1894 in New York City, the second son and third child of Samuel and Carrie Stix Weiss. He was graduated from the Horace Mann School, earned his Phi Beta Kappa key at Yale College (1915), and, following the war, obtained his law degree from Columbia Law School (1920), where he served on the Columbia Law Review. After a brief association with Simpson Thacher & Bartlett, in 1923 he formed Weiss & Wharton with his law school classmate John F. Wharton. Four years later, Louis merged his two-person firm into the practice his father Sam had started and his brother William had continued, thereby creating Cohen, Cole, Weiss & Wharton. Weiss and Wharton were together determined to build a firm of substantial character that aggressively disregarded the then-axiomatic circumstance that Jews and Gentiles neither practiced together nor attracted clients of their respective creeds, an endeavor that ultimately transformed the cultural norms of the New York legal community. Weiss's law practice was heavily invested in his relationship with Marshall Field III, scion of the Chicago retailing empire, whose complex personal finances Weiss succeeded in protecting. From these endeavors, Weiss became central to Field Enterprises, the Field Foundation, as well as Field's collateral interests, which included ownership of the Chicago Sun, for which Weiss devised an antitrust assault on the A.P.'s then-exclusionary policies, which the Supreme Court ultimately outlawed in Associated Press v. United States, 326 U.S. 1 (1945).
Deeply engaged in mental health care issues, Weiss was general counsel of both the American Psychoanalytic Association and the New York Psychoanalytic Institute. A director of the American Council on Race Relations, Weiss also served for years on NAACP's National Legal Committee, succeeding Thurgood Marshall's mentor, Howard Law School Dean Charles H. Houston, as its chair. With Eleanor Roosevelt, he was a founding director and vice president of the U.S. Committee for the Care of European Children during World War II, to relocate refugees from that troubled continent. He was a founding trustee of the National Opinion Research Center, still one of the largest and most respected social research centers in the country. He was a longtime trustee and chairman of the board of the New School of Social Research. He was the firm's prime visionary, persuading his partners to hoard profits as capital for use in attracting talent to build a full-service firm to compete with New York's finest, and then personally recruiting Paul, Rifkind, and Garrison to join his growing firm. He also convinced them to leave the environs of Wall Street, then headquarters of every significant firm in the city, to open offices in midtown Manhattan, today home to most large law firms. Weiss never made the move from 61 Broadway to 575 Madison Avenue: On November 13, 1950, at age 56, Louis Weiss died suddenly in his New York City home of a heart attack. In the Chicago Defender, then the Nation's largest and most influential Black weekly, longtime NAACP Executive Secretary Walter White called Weiss "one of a select group to whom whatever freedom Negro Americans and other minorities have won during recent years was due."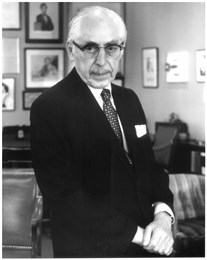 Simon Hirsch Rifkind (1950-95), a New Yorker profile in 1983 noted, "has repeatedly been singled out by his peers as the greatest courtroom advocate of his time and perhaps the greatest all-around lawyer of his time." William O. Douglas named Rifkind the "most outstanding advocate of all" during Douglas's long service on the U.S. Supreme Court, and his partner Lloyd Garrison called him simply "the finest lawyer we shall ever know." The son of Jacob Rifkind, a wool merchant, and Celia Bluestone, Rifkind was born on June 5, 1901 in Meretz, Lithuania, then part of Imperial Russia, and immigrated to the United States in 1910, speaking only Yiddish and reading only Hebrew. After attending yeshivas on the lower East Side, he was graduated from DeWitt Clinton High School, the City College of New York (1922) with a Phi Beta Kappa key, and Columbia Law School (1925). In 1927, he became legislative assistant to U.S Senator Robert F. Wagner, Sr., in which role he most famously drafted the language - first used in section 7(a) of the National Industrial Recovery Act of 1933 and later imported into the National Labor Relations Act of 1935 - that provided the federal guarantee of labor's right to organize. Rifkind left government for private practice in 1933, but returned in 1941 when he was named to the U.S. District Court for the Southern District of New York. In 1945, he took a leave from the bench to serve as General Eisenhower's Special Advisor on Jewish Affairs, touring and counseling on the enormous refugee issues that the century's most horrendous acts occasioned, a humanitarian service for which President Truman awarded Rifkind the country's highest civilian honor, the Presidential Medal of Freedom. Upon his return from Europe and to the bench, Rifkind fortified his reputation as perhaps the country's finest trial judge. He resigned from the court in 1950 to join what then became Paul, Weiss, Rifkind, Wharton & Garrison.
Over the next four decades, Rifkind acquired an unparalleled reputation for acumen in the courtroom and the boardroom. Among his numerous matters of note were his representation of the proponent in a titantic contest over the will of a J.P. Morgan heiress, the New York Post in a libel action against Walter Winchell, Cities Services in a series of landmark antitrust cases, Jacqueline Kennedy in her dispute over the book Death of a President, Associate Justice William O. Douglas in his impeachment proceedings, New York City in its 1970s fiscal crisis (in which Governor Hugh Carey described Rifkind as "the savior of the city"), Pennzoil in its historic victory over Texaco in the struggle for Getty Oil, and the motion picture companies in the final dismantling of the longstanding Paramount consent decrees. He served as Special Master for the U.S. Supreme Court in the Colorado River litigation, which still governs water rights in the western United States; as a Deputy Police Commissioner to hear police corruption claims; as Special Master in disputes arising out of the sinking of the Andrea Doria in 1956; as a member of Governor Rockefeller's Commission on Governmental Operations of the City of New York; as chair of President Kennedy's Presidential Railroad Commission; and as co-chair of President Johnson's Commission on Patents. In 1986, his prolific writings were collected in a three-volume work One Man's Word, later followed by At 90, On the '90's: The Journals of Simon H. Rifkind. Simon Rifkind died of natural causes, age 94, in New York City on November 14, 1995. On his death, one eulogist rightly quoted Learned Hand's remarks on Rifkind's departure from the bench: "You are to leave us and we do not wish you to go without trying to carry over to you the sense of our personal loss: the loss of a helpmate whom we are not likely to replace, of a companion who has always been ready and cheerful, of a friend who has seen with our eyes. Your memory will remain with us always."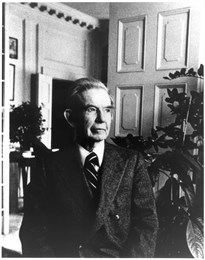 John Franklin Wharton (1927-77), according to Variety, did more than any other person for the American theater, and he is the reason the firm is the only one in the nation to have a Tony Award winner in its name for the honorary statuette he received in 1974 (having previously received four as a producer). He was born to Charles A. and Lenna Lyon Wharton in Newark, New Jersey on July 28, 1894, the youngest child of a hat maker who died when John was 15. He grew up in nearby East Orange, plagued as a child and into early manhood by a mysterious kidney ailment. His escapes were theater and reading. In a "Man in the News" column in The New York Times, Wharton said of his youth that "[w]e used all our spare change to go [to the theater]. We sat first in the balcony, then in the mezzanine and finally worked our way to the orchestra." Wharton received his B.A. and a Phi Beta Kappa key from Williams College (Class of 1915), after which began an apprenticeship at McCarter & English in Newark. The demands of his medical treatment lured him across the Hudson, where he attended New York Law School until the outbreak of World War I closed that school. At war's end, he joined the Columbia Law School Class of 1920, serendipitously meeting Louis S. Weiss, the man he would always describe as "my best friend." After a brief association with Rounds, Hatch, Dillingham & Debevoise, he eagerly joined Weiss in 1923 to form Weiss & Wharton, and through Weiss's college friendship with Dwight Deere Wiman, heir to a farm manufacturing fortune and a budding theatrical producer, Wharton launched a career that would make him, as the book The Playmakers reported, "the dean of the theatrical bar."
A shrewd business lawyer, Wharton conceived new means for playwrights to protect their interests and for investors to protect theirs - contracts that became standard in the industry and are still known by some as the Wharton Agreements. Together with Robert E. Sherwood, Elmer Rice, Maxwell Anderson, S.N. Behrman and Sidney Howard, he was a founder of the revolutionary Playwrights Producing Company, Inc., which enabled playwrights to produce and thereby control their own works for the theater. He would later nurture the careers of Arthur Miller and Tennessee Williams, among numerous others. Beyond his work in theater, he mentored Philo Farnsworth's effort to promote a new technology called television, was present at the birth of Technicolor film and, later, the Cinerama film process, represented David O. Selznick in making Gone with the Wind, was a counselor to the American Ballet Theater, and was entrusted by Cole Porter as trustee of the trust (still a firm client) that licenses the composer's works. Throughout the 1940s and '50s, as a regular contributor to the Saturday Review, he was an essayist on a broad range of social and economic issues, deeply caring about the largest questions of his day, chief among them the consequences of the atom bomb. He wrote five books, including a well-received novel and a book called The Theory and Practice of Earning a Living, which the U.S. Army published in miniature format for GIs returning from World War II, during which he served as a consultant to the U.S. Board of Economic Warfare. He founded the Theater Development Fund and its famous TKTS booth in Times Square as a way of offering theater to a wider audience. An environmentalist before the word was invented, he promoted campaigns for clean air, clean water, and less noise. John Wharton died of emphysema, age 83, in New York City on November 25, 1977. Just years before he died, when New York's Attorney General threatened to oust the board of the Shubert Organization, a group of Broadway's leading producers, directors, and union chiefs confronted the AG in person to support the Shuberts, and they chose John Wharton as their sole spokesperson.  As one producer said, the AG would not listen to a Broadway crowd, "but he could not ignore John Wharton," who was "the pope." The threat was dropped.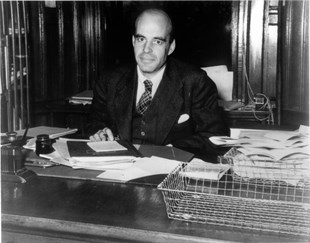 Lloyd Kirkham Garrison (1946-91), wrote The New York Times in his obituary, was a lawyer "from a distinguished family who built an extraordinary record of individual achievement and public service." A lawyer, author, educator, public servant, federal investigator and administrator, orator, essayist, a civil rights and civil liberties advocate, political reformer, and civic activist, Garrison was born in New York City on November 19, 1897 to Lloyd McKim and Alice Kirkham Garrison. Garrison's relations were steeped in American history. His great grandfather was the abolitionist William Lloyd Garrison, his grandfather, Wendell Phillips Garrison, the longtime literary editor of The Nation, and his father a poet and lawyer who died prematurely when Lloyd was 3. (Garrison himself married Ellen Jay, a direct descendant of the country's first Chief Justice John Jay and who, in her mature years, would gain unlikely fame playing Mia Farrow's elder self in Woody Allen's film Zelig.) Garrison was educated at the St. Paul's School, and took his bachelor's degree from Harvard in 1919, his study interrupted by service in the first Navy contingent to reach France in World War I. Upon receipt of his law degree from Harvard Law in 1922, he joined Root, Clark, Buckner & Howland, where he first became expert in bankruptcy law. In 1926 Garrison and a Root, Clark colleague formed a small firm of their own called Parker & Garrison, but within three years President Hoover named Garrison Special Assistant to the Attorney General to investigate bankruptcy fraud, which ultimately resulted in changes in the Bankruptcy Laws that Garrison drafted. Not long thereafter, still in his thirties, he became Dean of the University of Wisconsin Law School and a leader in the legal realism movement, on which he published a treatise. Presidential appointments frequently interrupted his academic life, most significantly as the first chair of the National Labor Relations Board. With the outset of World War II, he became first general counsel and then chair of the National War Labor Board.
In May 1946, Garrison accepted Louis Weiss's invitation to join Randolph Paul in the renamed Paul, Weiss, Wharton & Garrison. Immediately thereafter, the U.S. Supreme Court named him Special Master in a major controversy over railroad rates. A jack of all trades and a master of them all, Garrison was equally at home trying cases and handling complex commercial transactions and securities offerings. At the height of the McCarthy hysteria, he represented J. Robert Oppenheimer in the kangaroo court that stripped the father of the atomic bomb of security clearance owing to the professor's alleged opposition to the development of the hydrogen bomb. He later represented Arthur Miller in the playwright's appearance before the House Committee on Un-American Activities, ultimately succeeding in obtaining a reversal of a contempt of Congress charge following Miller's refusal to name names. His close friendship with Adlai E. Stevenson is the reason the latter joined the firm after his second presidential campaign. Beginning in the later 1950's, Garrison led the charge to stop Con Edison from constructing a hydroelectric power generating station on the top of Storm King Mountain, a famous Hudson Valley landmark, obtaining an injunction that was a seminal moment in environmental law. Garrison was a long-time member and eventually chair of the National Urban League, an activist in the Reform movement in the New York State Democratic Party, a leader of the United Negro College Fund, and the calming chair of the New York City Board of Education during the contentious and racially-charged 1960s. He was member of the board of the American Civil Liberties Union for a quarter century, a trustee of Princeton's Institute of Advanced Studies, and served on the boards of Harvard University, Sarah Lawrence College and Howard University. Upon his retirement from active practice in 1974, he became the non-executive chair of the firm, his impeccable manners, humble personal style, and incapacity to utter an unkind word, immeasurably contributing to the congeniality and friendship for which the firm's partners were famous. Lloyd Garrison died at his Manhattan home of natural causes, age 93, on October 1, 1991. One memoirist wrote of Garrison that, "while he walked among giants, witnessed so much history, and made such an enduring imprint on the law and his times, the memories his colleagues cherish the most are the sweetness of his faint blush at the mildly ribald anecdote, the acuity of a mind that could quote Keats at just the right moment, the ferocity of a 70-year-old man sliding feet first into third base at a firm picnic outing, and the grace of this gentle man waltzing at 85 in a twirl out of an Edith Wharton novel."