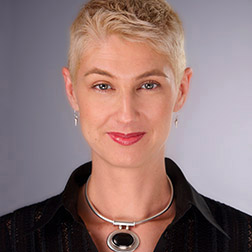 Claudine Meredith-Goujon is a partner in the Intellectual Property & Technology Transactions Group, a Deputy co-chair of the Corporate Department and a member of the firm's Management Committee. She concentrates her practice on intellectual property transactions and counseling. Claudine has advised on a variety of transactional intellectual property matters, including licensing of trademarks, brands, copyrights and software, as well as sponsorship agreements, trademark clearance, prosecution and registration and enforcement and maintenance of intellectual property assets. Her practice includes numerous Internet law issues, including licensing and distribution of content online and the negotiation of commercial agreements, including IT and vendor contracts. Claudine's practice also includes addressing and structuring the intellectual property aspect of mergers and acquisitions, investment funds, securitizations of franchise businesses and financings in a broad range of industries. She is recognized as a leading lawyer in technology in Chambers USA.
EXPERIENCE
Claudine's recent M&A experience includes:
3G Capital in its $7.1 billion acquisition of Hunter Douglas
Andretti Acquisition Corp. in its business combination with Zapata Computing
Funds managed by affiliates of Apollo Global Management in their acquisition of the Terminals, Solutions & Services (TSS) business line from Worldline
Authentic Brands Group in the approximately $220 million acquisition of the intellectual property and other assets of PVH Corp.'s Heritage Brands business
Carrier Global Corporation in its €12 billion acquisition of Viessmann Climate Solutions
Citigroup, in the sale of:

its retail banking business in Japan, including about 740,000 customer accounts, to Sumitomo Mitsui Banking Corporation
Citi Cards Japan to Sumitomo Mitsui Banking Corporation

The Estée Lauder Companies in its $2.8 billion acquisition of the Tom Ford brand
Hexion in connection with a $425 million sale of its phenolic specialty resins business and other businesses to private equity firms Black Diamond and Investindustrial
Itron in the sale of its global gas regulator and European gas metering business to Dresser Utility Solutions
The Kraft Heinz Company in the $3.2 billion sale of its natural, grated, cultured and specialty cheese businesses to Groupe Lactalis

Newport Global Advisors and Uno Restaurant Holdings Corporation in the sale of Uno Foods, its frozen foods manufacturing business, to Great Kitchens Food Company
Performance Sports Group in connection with its license from Q30 Sports to use its patent and technology assets in the development of products intended to address mild traumatic brain injury in sports and athletic activities
SPARC Group in the strategic partnership with Authentic Brands Group to become the core licensee and operating partner to Reebok
Claudine's recent private equity experience includes:
Berkshire Partners in its:

investment in Mielle Organics and subsequent sale of the company to P&G Beauty
investment in Kendra Scott Design

General Atlantic, in numerous transactions, including alongside other investors in a $1.4 billion growth investment in Sierra Space
HPS Investment Partners as lead investor and lender in a structured preferred investment in OneTeam Partners
KPS Capital Partners in numerous transactions, including in its:

acquisition of the porcelain enamel, glass coatings, forehearth colorants and frit-based metallurgical products businesses of Prince International Corporation
approximately $2.7 billion acquisition of the Europe, Middle East and Africa food, aerosol and promotional packaging business from Crown Holdings

Roark Capital Group:

portfolio company Jimmy John's in connection with the $850 million whole-business securitization of its franchise system, consisting of 2,600 fast-casual restaurants in the United States
portfolio company Orangetheory Fitness in a private placement of whole-business structured finance notes
portfolio company Primrose School Franchising Co. in its $275 million whole-business securitization

Funds affiliated with Viking Global Investors in its investment in Rockefeller Capital Management
Claudine's recent restructuring experience includes:
Brookfield Asset Management and Simon Property Group in their acquisition of certain assets of J. C. Penney Company, in connection with J.C. Penney's chapter 11 case
Revlon and certain of its subsidiaries in their chapter 11 cases in the U.S. Bankruptcy Court for the Southern District of New York
Claudine's recent branding experience includes:
Universal Parks & Resorts in connection with the proposed Universal Beijing Resort project which will include the Universal Beijing Theme Park, CityWalk and a Universal branded hotel
Wilshire in connection with its collaboration with the Financial Times including licensing the FT brand to relaunch the Wilshire 5000 as the FT Wilshire 5000
Claudine is a member of the Advisory Board of the Fashion, Arts, Media & Entertainment Law Center of Benjamin N. Cardozo School of Law. She was a member of the Journal of International Law and Politics and was a 1997 Paul, Weiss summer associate. Claudine has also spoken at a variety of training and educational programs on brand licensing, legal trends in fashion and emerging copyright issues.