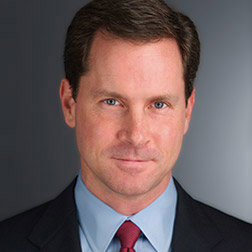 A partner in the Litigation Department, Dan Toal has extensive experience representing major corporate clients in complex and high-profile litigation. Dan's practice is concentrated in complex commercial disputes, securities litigation, environmental litigation, and employment law. He also has handled numerous significant international arbitrations, regulatory matters, and internal investigations for a broad range of clients.
EXPERIENCE
An experienced trial lawyer, Dan has litigated cases in federal and state courts throughout the country. He also has represented clients in numerous international and domestic arbitrations.
Among his recent significant matters, Dan:
Represented Major League Baseball in a nationwide antitrust class action challenging its broadcast structure and out-of-market packages. After a three-day evidentiary hearing, the court granted our motion to exclude the damages opinions of plaintiffs' economic expert and dismissed plaintiffs' $1 billion damage claim. The plaintiffs' claims for injunctive relief were then successfully resolved.
Represented ExxonMobil as trial counsel in a precedent-setting natural resource damage litigation in which the State of New Jersey sought damages of $8.9 billion, making it one of the largest environmental damage cases ever tried. After an eight-month bench trial, the case settled for $225 million. 
Represented Activision in an employment and contractual dispute with the designers of the Call of Duty video-game title, and 40 former employees of their design studio. The departed employees sought more than $1 billion in damages. The case was successfully resolved on the eve of trial.
Represented Citigroup:

in its arbitral victory defeating a multi-billion-dollar fraudulent inducement, breach of contract, and breach of fiduciary duty claim brought by the Abu Dhabi Investment Authority related to its $7.5 billion investment in Citigroup;
in twice securing the dismissal of a securities class action asserted under Sections 11 and 12 of the Securities Act in connection with its underwriting of an IPO and secondary offering, and thereafter successfully resolving the claim;
its arbitral victory defeating a $900 million fraud and breach of fiduciary duty claim asserted by a WorldCom investor who claimed he was defrauded by Citigroup and Jack Grubman's allegedly fraudulent equity research;
in securing dismissal of a $1 billion fraud and negligence claim asserted against Salomon Smith Barney by a former investment banking client; and
the civil litigations and Bankruptcy Examiner investigation arising out of Salomon Smith Barney's research coverage of WorldCom.

Represented JPMorgan Chase:

in its victory at summary judgment of a multi-hundred-million dollar breach of contract and tortious interference claim asserted by hedge fund Amaranth following its epic collapse; and
in its victory on a motion to dismiss of a Commodities Exchange Act claim accusing JPMorgan Chase of conspiring to manipulate the market for natural gas futures and options.

Represented ING:

in the litigation and successful resolution of a breach of contract and declaratory judgment action arising out of its $1.5 billion sale of certain insurance and bonding businesses in Mexico; and
in the litigation and successful resolution of a nationwide race discrimination class action.

Represented Morgan Stanley in a series of federal and state regulatory investigations.
Successfully prosecuted an international arbitration on behalf of Soros Fund Management involving the breach of a joint venture agreement, and obtained for the client a $47 million award.
Dan is a frequent speaker on e-discovery matters. He also is the co-author of a monthly column on e-discovery that appears in The New York Law Journal. In 2019, Dan was named one of the "Litigators of the Week" by The American Lawyer for his work on behalf of ExxonMobil in a landmark $1.6 billion climate-change lawsuit brought by the New York Attorney General's office. Dan was recommended by The Legal 500 in General Commercial Disputes, M&A Litigation: Defense and Antitrust: Civil Litigation/Class Actions.
During law school, Dan served as the Administrative Editor of the Georgetown Law Journal and received a John M. Olin Fellowship in Law and Economics. He is a member of the New York State Bar Association and the Association of the Bar of the City of New York.