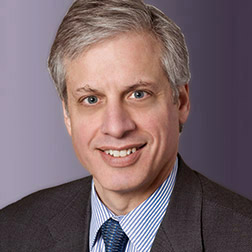 London
Alder Castle
10 Noble Street
London, United Kingdom EC2V 7JU
Fax: +44-20-7367-1652
+ vCard
ADD TO CONTACTS
A partner in the Corporate Department since 1992, David Lakhdhir has particular expertise in cross-border mergers, acquisitions and strategic joint ventures. He has been resident in the firm's London office since 2002.
EXPERIENCE
In recent years, David has acted for a variety of European and Asian companies in acquiring U.S. companies in both public and private transactions, and for U.S. financial institutions and private equity investors in European and Asian transactions. He has advised on major cross-border acquisitions in the financial services, telecommunications, power, entertainment, semiconductor, beverage, outsourcing, Internet and media sectors. An advisor to several leading U.S. private equity funds since the late 1980s, in recent years David has acted for several prominent private equity funds active in Europe, as well as for European funds acquiring or investing in U.S. companies. He has also advised on the creation of several large-scale international joint ventures involving combinations of companies from the United States, Europe, Japan, Korea, India and Turkey.
From 1993 to 1997, David served as partner-in-charge of the firm's Tokyo office. His representations during this period included the establishment of the Universal Studios theme park in Osaka; the deleveraging and revitalization of the Doosan Group (a Korean business conglomerate) through a series of M&A transactions; several bank "mega"-mergers; and over $10 billion of equity, hybrid capital and debt offerings for several of Japan's largest financial institutions.
After joining Paul, Weiss in 1984, David initially focused primarily on U.S. merger and acquisition transactions, including a series of innovative leveraged buy-outs and several hostile takeovers, and was profiled as a so-called "merger whiz kid" in a 1986 Wall Street Journal article.
David is a Director and the Chair of the Asian Advisory Committee of Human Rights Watch. He was the Chair of the International Law Committee of the Association of the Bar of the City of New York from 1999 to 2001. In 1983-84, he was a Visiting Scholar at the Indian Law Institute in New Delhi.