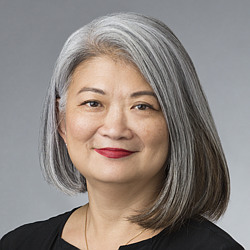 EXPERIENCE
As counsel in the Corporate Department and a member of the M&A Group, Frances Mi's practice focuses on corporate governance-related issues. She advises clients on these topics on an ongoing, non-transactional basis as well as in the context of M&A, activism defense, initial public offerings and spin-offs.  
In the former capacity, Frances advises boards of directors, in-house counsel and other members of management on, among other things, a company's corporate governance structure, policies, procedures and disclosure; board and committee function and process and related topics.
Recent clients include the following:
Apollo Global Management, Inc.
Avis Budget Group, Inc.  
Automatic Data Processing, Inc. 
Carrier Global Corporation
Clear Secure, Inc.
Etsy, Inc.
Latham Group, Inc.
Revlon, Inc.
Teladoc Health, Inc. 
The Children's Place, Inc.
Frances also serves as practice management counsel for the M&A group, with responsibility for monitoring and updating the group on market and legal developments, assisting with training and serving as a general resource on M&A and governance issues.