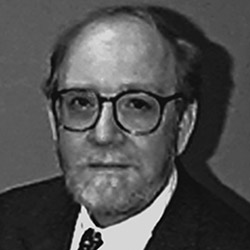 Gerry is now Of Counsel to the firm, having retired in 2016 after thirty years as a partner in the firm's Litigation Department.
While in active practice, Gerry concentrated in general commercial litigation and counseling, with an emphasis on business litigation, fiduciary and corporate relationships, and the law of lawyering. He has litigated and tried matters and argued appeals in federal and state courts in multiple jurisdictions and tried both domestic and international arbitrations.
For over twenty years, Gerry served as the firm's first chief in-house counsel, responsible for all ethics and risk management issues. He co-chaired the firm's Professional Liability Practice, and represented some of the Nation's best known firms in legal malpractice actions.
Gerry was an Adjunct Professor of Law on Legal Ethics at N.Y.U. Law School. He is a longtime member, and formerly Chair, of the New York State Committee on Professional Ethics. He chaired the New York County Committee on Professional Ethics for four years. He has also served twice on the City Bar's Committee on Professional Ethics as well as on its Committee on Professional Discipline. By appointment of the First Department Appellate Division, he served two terms as a member of the Departmental Disciplinary Committee, He has appeared on panels on Legal Ethics for the ABA, NYSBA, ABCNY, NYCLA, PLUS, PLI, AON, the N.Y.U. Stern School of Business, the Association of Investment Counsel, and other trade associations. He is a founding member of the Ethics Roundtable, an informal body of representatives of peer New York City firms who serve as in-house ethics advisors.
In addition to his work in the area of legal ethics, Gerry has extensive experience litigating major commercial disputes, including securities class actions, derivative suits, bondholder actions, and tender offer claims, both in New York and Delaware; claims in telecommunications, environmental management, biotechnology, M&A transactions, joint venture interests, fashion franchises, and petrochemicals; controversies involving theatrical productions, cable, network and syndicated television programming, barter advertising, corporate sponsorships, and home video and mail order distributions; disputes involving protection of music and other content-related matters in the music and film industries, including representation, at one time or another, of each of the major music distribution companies, the major film distribution companies, leading music publishers and film producers; antitrust and trade regulation matters include defeating a Robinson-Patman Act claim at trial, a government challenge to copyright licensing practices, various copyright and trademark infringement claims, and termination of the famous Paramount consent decrees governing theatrical exhibition of films. For four years, he represented the Empire State Building in a series of suits brought by Donald Trump, which resulted in landmark rulings without a loss. He has litigated disputes involving other major New York real estate properties, from the Stanhope Hotel to 1 East 57th Street.
For over twenty years, Gerry was the General Counsel of the New York State Democratic Party, and served as a member of the Rules Committee of the Democratic National Committee in 2000, 2004, and 2008. He was a Presidential Elector in 1988.
Gerry was elected to the firm's Management Committee four times, and served on that body from 1997 through 2012.