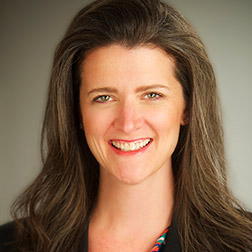 A Partner in the Litigation Department, Jaren Janghorbani focuses her practice on general litigation matters. She has tried multiple multi-billion dollar cases, and favorably settled many more.
EXPERIENCE
Representative matters include: 
Successfully defending Citigroup in New Jersey state court against claims arising out of the collapse of Parmalat, defeating claims worth more than $10 billion and achieving a $364 million counterclaim jury verdict for Citigroup— the largest defense verdict of the year and the largest defense side verdict in the history of New Jersey. 
Representing ExxonMobil in an eight-month bench trial where the State of New Jersey sought a precedent-setting $9 billion in damages for environmental injuries, making it one of the largest environmental damage cases ever tried. The case settled for $225 million while awaiting verdict.
Defending Merck in a class action and other related litigation related to Vioxx.
Litigating on behalf of Alere, Inc., a medical device and point-of-care testing company, in a closely watched multi-billion dollar mergers and acquisitions litigation.
Representing JM Eagle, the world's largest plastic pipe manufacturer, in federal False Claims Act litigation brought on behalf of dozens of state and local water districts asserting $1 billion in potential damages in connection with the sale of its PVC pipe. At the conclusion of the first damages trial on behalf of five exemplar water districts, a federal district judge limited the plaintiffs' recovery claims from $58 million to, at most, $1.2 to $2.1 million and declared a mistrial when jurors were unable to agree that the plaintiffs suffered any damages stemming from an earlier liability finding against JM Eagle.
Providing ongoing counsel in connection with cases nationwide relating to consumer benzene exposure.
In addition, Jaren has advised companies and individuals facing a broad variety of commercial, criminal and regulatory matters, including: 
An energy company executive in numerous proceedings arising out of the Deep Water Horizon explosion.
A major newspaper editor who came into possession of classified, national security materials.
A financial institution following its discovery of a trillion dollar misstatement.
Jaren also has extensive experience with dispositive motion and appellate practice, in various state and federal jurisdictions including the United States Supreme Court. She was a key member of the Paul, Weiss litigation team representing Edie Windsor, pro bono, through all of the stages in the successful challenge to the federal Defense of Marriage Act (DOMA) that resulted in a victory when the Supreme Court struck down DOMA as unconstitutional in United States v. Windsor. Soon after, Jaren represented two families in the state of Mississippi, seeking to have that state's discriminatory marriage laws invalidated. In addition to her work on marriage equality, Jaren maintains an active pro bono practice, which includes the representation of an individual incarcerated on Alabama's death row, among other criminal habeas petitions.
Jaren was a Hamilton Fellow and Kent Scholar at Columbia Law School, where she was also Essay and Review editor for the Columbia Law Review. Following her clerkships, she did a semester-long post-doctoral fellowship at Columbia Law School, focusing on federal jurisdiction and sentencing issues.