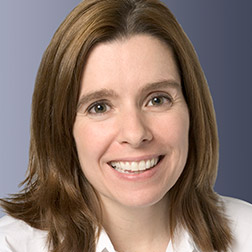 EXPERIENCE
Karen J. Hughes serves as practice management counsel in the Private Funds Group of the Corporate Department. In this capacity, Ms. Hughes assists with managing the day-to-day affairs of the Private Funds Group. Among other things, she concentrates on monitoring and updating the investment management group on new legal developments, overseeing its online database and other resources and serving as a general resource for our lawyers concerning investment management issues.
Ms. Hughes also has extensive experience in the organization and operation of private investment funds, including buyout funds, venture capital funds, mezzanine funds, distressed/restructuring funds, hedge funds and funds of funds. Ms. Hughes has significant experience in issues relating to the Investment Advisers Act, the Investment Company Act, the Securities Act and all aspects of Delaware limited partnership and limited liability company laws.
Ms. Hughes served as notes and comments editor for the Brooklyn Journal of Law and Policy.