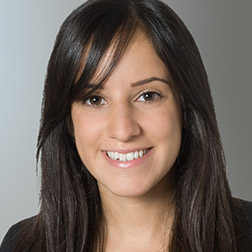 A counsel in the Restructuring Department, Karen has broad experience representing a variety of clients in major U.S. and international bankruptcies and corporate restructurings. She has represented debtors, secured lenders, ad hoc creditor committees, and other significant parties in chapter 11 cases as well as out-of-court restructurings.
EXPERIENCE
Recent engagements include:
An ad hoc group of Puerto Rico general obligation bondholders in restructuring the $18 billion of Constitutional debt issued or guaranteed by the Commonwealth of Puerto Rico, including in the Title III cases commenced under the Puerto Rico Oversight, Management, and Economic Stability Act (PROMESA) to restructure the debts of the Commonwealth and certain of its instrumentalities and public corporations
The ad hoc group of 2020 secured PDVSA noteholders in a potential restructuring of the senior secured notes issued by Petróleos de Venezuela, S.A., an oil and gas company that is wholly owned by the government of Venezuela
Continental Grain Company and Arlon Food and Agriculture Partners in the prepackaged chapter 11 cases of CiCi's Holdings and certain of its affiliates
Mortgage Assets Management and its affiliate in the acquisition of Ditech's reverse mortgage business, Reverse Mortgage Solutions, pursuant to a sale under a plan of reorganization
The Children's Place, a retailer of children's clothes and accessories, in its acquisition of trademarks and other assets of Gymboree pursuant to section 363 of the Bankruptcy Code
Cumulus Media, the nation's second largest radio company with 446 stations spread across 90 markets, and certain of its affiliates in their chapter 11 cases, including a multi-day chapter 11 plan confirmation trial addressing, among other things, various valuation issues
An ad hoc group of lenders to Eagle Bulk Shipping, a shipowner-operator, under the company's $1.2 billion secured credit facility in negotiations regarding a restructuring of the company's secured debt and, thereafter, the successor administrative agent under the secured credit facility in all aspects of the company's prepackaged chapter 11 case and the confirmation and consummation of its chapter 11 plan of reorganization
An ad hoc group of noteholders of PaperWorks, a leading North American integrated full-service packaging provider, in a comprehensive financial restructuring of the company's debt and equity structure
JPMorgan Chase Funding Inc. (as successor to Bear Stearns Investment Products Inc.) in an adversary proceeding arising out of the bankruptcy cases of Thornburg Mortgage and its affiliates
Cantor Fitzgerald Securities as the DIP Agent in the chapter 11 cases of Reichhold, one of the world's largest suppliers of unsaturated polyester resins for composites and a leading supplier of coating resins, which involved a 363 sale of Reichhold's U.S. businesses
An ad hoc group of first-, second- and third-lien lenders to global specialty metal distributor A.M. Castle & Co. and its affiliated debtors in their prepackaged chapter 11 cases, through which approximately $311 million of debt was either refinanced or converted into debt and equity securities of the reorganized company
The steering committee of senior secured noteholders of GMX Resources, an oil and gas exploration and production company with assets in North Dakota, Montana, Wyoming and Texas. In the successful consummation of the plan of reorganization supported by the steering committee, GMX significantly reduced its debt from approximately $505 million to $60 million through a debt-for-equity conversion in which senior secured noteholders received all of the equity interests in the reorganized company
Karen currently serves on the Her Justice Junior Advisory Board. In spring of 2022, Karen spoke at the American Bar Association's Spring Meeting on a panel called "Issues in Opioid Bankruptcies." She has also recently co-authored an article with fellow Paul, Weiss attorney Bob Britton for the American Bankruptcy Institute's ABI Journal titled "Problems in the Code: The Sale of Mortgage Loans Free and Clear in a Chapter 11 Plan." Karen served as Senior Editor of the McGill Law Journal. Before joining Paul Weiss, she clerked for Justice Rivlin at the Supreme Court of Israel.