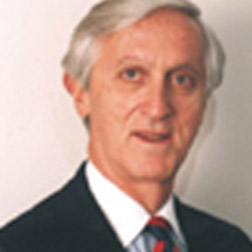 EXPERIENCE
Of counsel in the Corporate Department, Lionel H. Olmer has represented a broad range of American and foreign companies. He has been successful in gaining access to markets for both foreign and domestic clients, in securing increased protection for clients' intellectual property rights; in advising regarding telecommunications policies; and in helping establish internal compliance programs to facilitate the licensing of sophisticated products for export.
He served as undersecretary of commerce for international trade beginning in February 1981. As head of the 2,300-person International Trade Administration (ITA), with offices throughout the United States and in more than 100 countries, he managed the trade promotion, export control regulations and trade law remedies of the U.S. government and negotiated trade agreements covering telecommunications, semiconductors, computers, medical equipment, steel and commercial aircrafts.
Before serving as undersecretary of commerce, Mr. Olmer worked for the Motorola Corporation. He coordinated that company's successful effort to become the first American exporter of communications products to Nippon Telegraph and Telephone Public Corporation, which at the time was a Japanese government-owned monopoly.
Mr. Olmer served for 12 years as a director of Dresser Industries, until its takeover by Halliburton Corporation and for 17 years was a director of SIPEX Corporation.
In 1999, he was appointed one of 14 commissioners on the U.S. National Security Commission for the 21st Century, which reported to the President as to the policies and organization for the pursuit of U.S. national security interests over the next quarter century. It led to the creation of the Department of Homeland Security.
Mr. Olmer received a Distinguished Alumni Award in 1998 and an honorary Doctor of Laws degree in May 2000 from the University of Connecticut. He is also a graduate of the National Defense University and serves on the board of directors of the University of Connecticut Foundation and the Nixon Center.