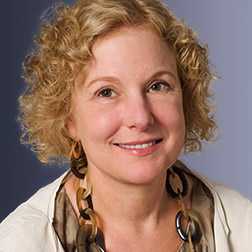 Of counsel in the Corporate Department, Marilyn Sobel focuses her practice on mergers and acquisitions and private equity investments and regularly advises clients in their M&A, leveraged buyouts, joint ventures and recapitalization transactions.
EXPERIENCE
Marilyn has represented a variety of corporations, including Ericsson, Doosan Group, Mesirow Financial and The Huffington Post. Some of her recent corporate representations include:
Rockstar Bidco, a consortium of technology companies including Sony, RIM, Apple, Microsoft and Ericsson in the $4.5 billion purchase at auction of Nortel Networks' portfolio of over 6000 patents. This deal was recognized in the "Big Deals" section of The American Lawyer;
Ericsson:

in its $1.15 billion acquisition of Telcordia Technologies, a software company servicing the telecommunications sector and one of the architects of the U.S. telephone system, from Warburg Pincus and Providence Capital;
in its $1.13 billion acquisition of Nortel's CDMA and LTE businesses, its $70 million acquisition of Nortel's North American GSM business, and in its $65 million acquisition of Nortel's multi service switch ("Passport") business; and
in its sale of its U.S. government contracts business; and

Doosan's $5 billion acquisition of Bobcat.
As part of her practice, Marilyn represents private equity funds and hedge funds including General Atlantic, Three Cities Research, Silver Point Capital, Anchorage Capital Group, Angelo Gordon and Centerview Partners. Some of her recent private equity and hedge fund representations include:
Three Cities in its sale of US Liquids, an oil industry services provider;
Centerview's investment in Nielsen, and its investment in Del Monte Foods;
Silver Point Capital's and Angelo Gordon's acquisition of Dominion Homes, a homebuilder;
Anchorage Capital's acquisition of a significant interest in Crescent Resources, a real estate developer; and
General Atlantic in its acquisition of Urgent Care and its investment in Gavilon, a commodities trading business.
Marilyn regularly participates in PLI and private equity industry panels discussing a variety of issues and was recently chosen by her peers for The Best Lawyers in America 2016 in corporate and venture capital law.
Marilyn was a member of the New York University Law Review and was elected to the Order of the Coif.