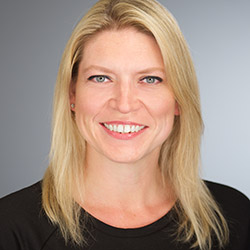 As counsel in the M&A Group of the Corporate Department, Marta Kelly specializes in antitrust counseling in a transactional context. Marta provides clear and efficient guidance on competition and merger notification compliance and has extensive experience preparing competition filings and obtaining competition approvals in the U.S. and worldwide. She also counsels clients on general compliance with antitrust laws, negotiation of contractual terms relating to antitrust risk allocation and efforts, integration planning, and gun-jumping.
Marta also evaluates the competitive effects of proposed transactions, advocates before the Federal Trade Commission and the Antitrust Division of the U.S. Department of Justice, and negotiates and coordinates responses to requests for additional information.
Marta represents multinational corporate clients, venture capital firms, private equity firms, and hedge funds on complex investments and transactions in industries including automotive, construction, energy, franchising, fintech and financial services, healthcare, hospitality, insurance, manufacturing, media & entertainment, mining, pharma, real estate, retail and consumer goods, shipping and last-mile transportation, spirits, tech, telecom and transportation.
Marta was Associate Editor of the St. John's Law Review.