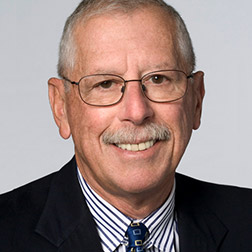 EXPERIENCE
Of counsel in the Litigation Department, Martin London has an extensive practice that encompasses broad litigation issues both domestically and internationally, involving both criminal and civil matters.
Mr. London's civil experience includes trials and litigation of numerous commercial cases involving antitrust, breach of contract, tortious interference, real estate, product liability, securities laws, environmental laws, insurance, administrative law and miscellaneous torts. His criminal representations include that of Vice President Spiro Agnew in connection with criminal charges brought against him that led to his nolo plea and resignation.
The gamut of Mr. London's successes is vast, involving many prominent matters and investigations such as:
a month-long jury trial (Planned Parenthood v. American Coalition of Life Activists) that resulted in the largest compensatory and punitive damages verdict in Oregon history, and a permanent injunction against a group of anti-abortion activists;
a successful defense in a three-week trial before the Honorable Arlen Adams on a $28 million SOHIO claim involving the Panama Pipeline;
the largest affirmed federal jury verdict in a libel case (B&W v. CBS);
a successful trial and appeal in a celebrity harassment and right of privacy case (Galella v. Onassis);
a successful injunction against an unsolicited takeover offer in True North Communications, Inc. v. Publicis, S.A. in a 1998 Delaware Chancery Court determination;
a completed trial that resulted in a $650 million settlement for client Raytheon in a proceeding against the General Motors subsidiary, Hughes Electronics;
an intense internal audit on behalf of Morgan Stanley that probed into the company's employment practices;
a 24-month-long project for Sumitomo Corporation involving an internal investigation; and
handling an investigation by several U.S. and U.K. authorities, concerning the events surrounding alleged manipulation of the LME copper market.
He has also served as counsel to the Special Litigation Committee of a mutual fund Board of Directors respecting shareholders' derivative litigation, and defended numerous securities litigations for a number of clients that include New York's largest investment banks. Furthermore, Mr. London has represented Citigroup with various lawsuits arising out of the WorldCom collapse, and is representing Chubb in a number of 9/11-related cases.
A fellow of the American College of Trial Lawyers, and a recipient of the Award for Outstanding Oral Advocacy, presented by the Office of the Appellate Defender, Mr. London has been twice appointed special trial counsel by special New York judicial tribunals to prosecute judicial misconduct cases. His experience also includes serving as general counsel to New York State Governor Carey's Judicial Selection Panel; serving as chairman of the Board of Trustees of the Federal Bar Council; and serving as chairman, Appellate Division; First Department Disciplinary Committee from 1980-1985, where he oversaw all disciplinary prosecutions of 40,000 lawyers registered in the Department.
Mr. London has lectured extensively, including a talk given during the national meeting of the Securities Industry Association on the intricacies of the Private Securities Litigation Reform Act. Other topics he has spoken on include various substantive law and trial practice issues at or under auspices of the American Bar Association, the Practising Law Institute, New York State and City Bar Associations and numerous law schools. Mr. London has also appeared on a number of radio and TV programs (Jim Lehrer NewsHour, WNYC, WNYE, Court TV, etc.), discussing First Amendment and related issues.
Mr. London was a member of the New York University Law Review.