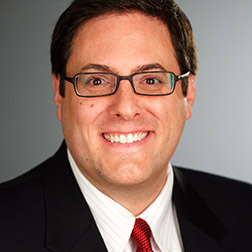 Wilmington
500 Delaware Avenue, Suite 200, Post Office Box 32
Wilmington, DE 19899-0032
Fax: +1-302-397-2682
+ vCard
ADD TO CONTACTS
A counsel in the Litigation Department, Matt Stachel focuses his practice on Delaware corporate and commercial litigation. He has experience in a variety of litigation matters, including actions involving the fiduciary duties of directors, officers and controlling stockholders; mergers and acquisitions litigation; securities fraud litigation; and other corporate governance disputes.
EXPERIENCE
Alexion Pharmaceuticals, the country's then-largest orphan drug company, in a federal derivative action alleging misrepresentations and omissions about Soliris—a drug used to treat certain rare blood disorders.
Former Directors and Officers of Bioverativ Inc. in Delaware Court of Chancery litigation concerning the sale of Bioverativ to Sanofi for $11.6 billion.
Independent Directors of Empire Resorts in shareholder litigation asserting breach of fiduciary duty claims relating to a take-private acquisition of Empire.
Exxon Mobil Corporation, in securities, derivative, ERISA, and shareholder books-and-records litigation regarding the Company's oil reserves.
The Kraft Heinz Company in shareholder derivative suits and an ERISA stock drop action relating to its $15 billion write down of its Kraft and Oscar Meyer brands.
The Special Committee of the Board of Directors of Pattern Energy Group Inc., a California-based independent power company, in connection with litigation brought by shareholders concerning its $6.1 billion merger agreement with Canada Pension Plan Investment Board (CPPIB).
Snap, Inc., and several of its directors and executives, in shareholder derivative actions concerning Snap's preparation for Apple's rollout of new privacy changes.
Teladoc Health, in the dismissal of derivative claims filed by shareholders alleging that the company misstated its policies governing workplace conduct following a #MeToo scandal, which led to the resignation of a senior executive.
World Wrestling Entertainment, Inc. ("WWE") in connection with shareholder derivative litigation alleging that WWE made misleading statements regarding the status of WWE's media rights agreements in the Middle East and North Africa region.