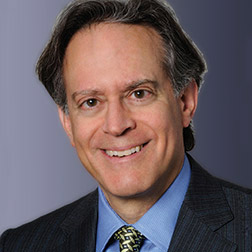 Of counsel in the Real Estate Department and the Private Funds Group, Mitch Berg handles a wide range of real estate transactions and has extensive experience in the formation and structuring of real estate investment funds, joint ventures and other vehicles for investment in real estate, including public and private real estate investment trusts, co-investment vehicles and separate accounts. He has broad experience in the acquisition and financing of large portfolios of real estate, including hotels, apartment buildings, industrial buildings and telecommunications towers and other facilities.
EXPERIENCE
Mitch's transactional experience includes sales, acquisitions, financings and joint venture transactions, including the representation of such clients as Oaktree Capital Management, Apollo Global Real Estate, Centerbridge Partners, Five Mile Capital Partners, Hines Interests Limited Partnership, UBS, Oak Hill Capital Partners, Taylor Morrison, the LeFrak Organization and Farallon Capital Management and, in the infrastructure area, TowerCo, American Tower Corporation, Lendlease Group, Millicom International Cellular and Cell C (Pty) Ltd.
His fund formation experience has included the representation of such fund sponsors as Apollo, KKR Asia Limited, Avenue Capital Group, Iron Point Partners, Hines Interests Limited Partnership and Rose Smart Growth in establishing funds and related vehicles that invest both domestically and in Europe, China and other non-U.S. markets.
As part of his representation of sponsors of real estate investment funds, he is conversant with issues relating to the Investment Company Act, the Investment Advisers Act, ERISA and unrelated business taxable income and other matters of tax and regulatory concern to investment funds.
His articles on complex issues and new developments in real estate law have appeared in the Real Estate Finance Journal, The National Law Journal and the New York Law Journal.
Mitch was recognized by Legal 500 for his work in real estate and construction and media, technology, and telecoms.