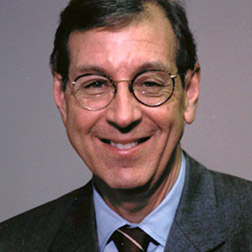 EXPERIENCE
Of counsel in the Corporate Department, Neale M. Albert has extensive experience in art law and has counseled numerous artists, photographers and publishers on a broad range of art-related matters. He has acted as general counsel to publishers of art books, art galleries, stock photography agencies and a magazine devoted to art and fashion photography. In addition, he has represented leading financial institutions in connection with loans secured by works of art.
Among Mr. Albert's most significant corporate transactions was his representation of a New York Stock Exchange-listed company and restaurant franchisor in the $1.45 billion sale of its beverage companies. Mr. Albert also represented the controlling stockholder and financial advisor to a renowned cookware manufacturer in connection with its sale to a leading U.K.-based company for approximately $110 million in cash in a stock purchase transaction and represented a major U.K. retailer in its $1.7 billion acquisition of the owner of one of the largest credit databases in the United States from an investor group. He also has handled the purchase of a beverage company from a major international manufacturer of food and beverages for $300 million and the subsequent sale of that business to an international company for $1.6 billion.
Mr. Albert has served as a lecturer for the New York Law Journal on negotiating corporate transactions. He is a member of the Association of the Bar of the City of New York, where he has served as a member and chair of the Committee on Corporation Law and Committee on Art Law.