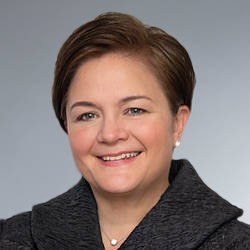 A partner in the Executive Compensation Group, Rebecca Coccaro advises public and privately held companies on the executive compensation and employee benefits-related aspects of a wide range of complex corporate transactions, including mergers and acquisitions, debt and equity financings and initial public offerings, as well as on ERISA matters related to securities and tax law issues.
EXPERIENCE
Rebecca is experienced in structuring and negotiating employment and compensation arrangements of all types, such as equity incentive and management incentive plans, executive employment and change in control plans and agreements. In addition to her significant transactional practice, she also has extensive experience advising on related securities, tax and ERISA issues, and correspondence and filings to the Internal Revenue Service, the Department of Labor and the Securities and Exchange Commission.

Rebecca is an active member in numerous professional organizations, including the Business Law Section and Joint Committee on Employee Benefits of the American Bar Association, the Business Law Section of the New York State Bar Association and the Taxation Section of the D.C. Bar Association. She is a frequent speaker at in-house legal educational programs on executive compensation and employee benefit aspects of corporate transactions, federal securities law and tax law compliance issues, and ethical considerations. Most recently, Rebecca participated in the "Hot Issues in M&A and other Transactions" panel as part of PLI's "Hot Issues in Executive Compensation 2021" program.  
In 2022, Rebecca was recognized by The Best Lawyers in America for her work on Employee Benefits (ERISA) Law.