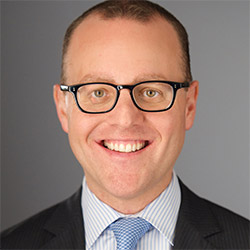 Ross A. Fieldston is a partner in the Corporate Department and a member of the Mergers & Acquisitions Practice group. He has significant experience with public company mergers, private equity transactions, private acquisitions and dispositions, joint ventures, activist defense, hostile defense transactions and corporate governance matters.
EXPERIENCE
Ross recently represented:
PUBLIC COMPANY AND PRIVATE EQUITY TRANSACTIONS:
Apollo Global Management, Inc. in its $11 billion merger with Athene
Funds managed by affiliates of Apollo Global Management, Inc. in the $7.5 billion acquisition of the incumbent local exchange carrier (ILEC) business of Lumen Technologies in 20 U.S. states to create Brightspeed, the nation's fifth largest ILEC
Funds managed by affiliates of Apollo Global Management, Inc. in their $6.25 billion acquisition of The Venetian Resort and Sands Expo and Convention Center from Las Vegas Sands Corporation
Funds managed by affiliates of Apollo Global Management, LLC in their approximately $4.3 billion acquisition of Rackspace Hosting, Inc.
Funds managed by affiliates of Apollo Global Management, LLC and funds advised or sub-advised by GSO Capital Partners LP or its affiliates, in connection with a comprehensive debt and equity transaction involving Mood Media Corporation
Apollo Strategic Growth Capital in its $5 billion business combination with American Express Global Business Travel, to form a publicly traded company
AGS, a portfolio company of funds managed by affiliates of Apollo Global Management, LLC in its $382 million acquisition of Cadillac Jack
The special transaction committee of independent directors of Agilysys, Inc. in connection with a preferred equity investment by MAK Capital One, LLC
Alere, Inc. in its $5.3 billion acquisition by Abbott Laboratories
Churchill Capital Corp II in its combined $1.5 billion acquisition of Software Luxembourg Holding S.A. (Skillsoft) and Global Knowledge Training LLC from funds affiliated with Rhône Capital, to create a digital learning company
EarthLink Holdings Corp. in its approximately $1.1 billion merger with Windstream Holdings, Inc.
The independent directors of Far Peak Acquisition Corporation in its $9 billion combination with Bullish
General Atlantic and Oak Hill Capital Partners and their respective associated investment funds in the approximately $1 billion sale of common shares of Genpact Limited to affiliates of Bain Capital Partners
Great Wolf Resorts, Inc. in its $798 million sale to funds managed by affiliates of Apollo Global Management, LLC
Hunt Companies, Inc. in its external management agreement and private placement transactions with Five Oaks Investment Corp; its acquisition of certain real estate-related assets, management externalization and private placement transactions with MMA Capital Management, LLC; and its acquisition of Centerline Holding Company
The subcommittee of the board of directors of Invitation Homes in connection with its merger of equals with Starwood Waypoint Homes to create a company with an enterprise value of approximately $20 billion
The Karfunkel-Zyskind Family, alongside a unit of Stone Point Capital LLC, in their take-private of AmTrust Financial Services, Inc., valuing AmTrust at approximately $2.95 billion and in connection with the associated settlement and support agreement with affiliates of Carl C. Icahn
MagnaChip Semiconductor Corporation in its $1.4 billion take-private sale to investment vehicles established by Wise Road Capital LTD and certain of its limited partners (terminated)
Mitel Networks Corporation in its approximately $2 billion acquisition by an investor group led by affiliates of Searchlight Capital Partners
Mosaic Acquisition Corp. in its merger with Vivint Smart Home, Inc. to form a publicly listed company with an enterprise value of approximately $4.2 billion
Platform Specialty Products Corporation in its $2.3 billion acquisition of Alent
PlayAGS, Inc. in its acquisition of Integrity Gaming Corp.
Spectrum Brands Holdings Inc. in its $1.25 billion sale of its Global Auto Care business to Energizer Holdings, Inc.
Time Warner Cable in its $78.7 billion merger with Charter Communications; its $45.2 billion stock-for-stock merger with Comcast Corporation (terminated); and its response to unsolicited acquisition proposals by Charter Communications
Tricon Capital Group Inc. in its $1.4 billion acquisition of Silver Bay Realty Trust Corp.
UCP, Inc. in its merger with Century Communities, Inc.
CARVE-OUT AND PRIVATE COMPANY ACQUISITIONS & DISPOSITIONS:
Catalent, Inc. in the sale of its Blow-Fill-Seal (BFS) Sterile Contract Development and Manufacturing Business to funds advised by SK Capital Partners LP
Ericsson AB in its sale of its Media Solutions business to One Equity Partners and in Francisco Partners' investment in Ericsson's iconectiv business
Grupo Salinas in its $2.5 billion sale of Iusacell to AT&T
Hunt Companies, Inc. in its sale of Hunt Real Estate Capital to ORIX Corporation USA; its investment in Brean Capital, LLC; its sale of Hunt Affordable Housing to Alden Torch Financial LLC; and its subsequent acquisition of Alden Capital Partners, the syndication division of Alden Torch Financial
Janus Capital Group Inc. in its acquisition of VelocityShares
MacAndrews & Forbes Holdings Inc. and its indirect, wholly owned subsidiary, Harland Clarke Holdings Corp., in the $1.2 billion sale of its subsidiary, Harland Financial Solutions, to Davis + Henderson Corporation
MacAndrews & Forbes Incorporated and certain of its affiliates in the sale of its portfolio company, HUMVEE®manufacturer, AM General to KPS Capital Partners
MagnaChip Semiconductor Corporation in the sale, valued at approximately $435 million, of its Foundry Services Group and fabrication plant in Cheongju, Korea by certain of MagnaChip's wholly-owned subsidiaries to a special purpose company established by Alchemist Capital Partners Korea Co., Ltd. and Credian Partners, Inc.
Vincent Viola and Douglas Cifu in their acquisition of the Florida Panthers of the National Hockey League
JOINT VENTURES AND STRATEGIC PARTNERSHIPS:
Apollo Global Management in connection with the launch of HarbourView Equity Partners, an alternative asset manager focused on investment opportunities in the media and entertainment space founded by Sherrese Clarke Soares
Ericsson AB in its global business and technology alliance with Cisco Systems, Inc.
Hunt Companies, Inc. in the $200 million committed minority equity investment in certain of Hunt's financial services and asset management businesses by affiliates of Gallatin Point Capital LLC
Janus Capital Group Inc. in its strategic alliance with The Dai-ichi Life Insurance Company, Limited, under which, among other things, Dai-ichi Life would invest $2 billion of its general account assets with Janus and acquire 15 percent to 20 percent of Janus' common stock
Time Warner Cable in its agreement to become the charter distributor of SportsNet LA, the regional television network for the Los Angeles Dodgers
ACTIVIST DEFENSE:
Destination XL Group, Inc. in its settlement agreement with Cannell Capital LLC
DHI Group, Inc. in its settlement agreement with Barington Capital Group, L.P.
MagnaChip Semiconductor Corporation in its settlement agreement with Engaged Capital, LLC
New York City REIT, Inc. in its successful proxy contest against Comrit Investments 1, LP
Range Resources Corporation in its settlement agreement with SailingStone Capital Partners
Ross was also involved in numerous notable transactions prior to joining Paul, Weiss, including: Bank of America's merger with Merrill Lynch and its merchant services joint venture with First Data; Caremark Rx's response to a hostile tender offer by Express Scripts and its $27 billion merger with CVS; Clorox's response to the $12.5 billion unsolicited acquisition proposal from Carl Icahn; Delta's $3.6 billion merger with Northwest Airlines; Deutsche Telekom's proposed $39 billion sale of T-Mobile to AT&T; and JPMorgan's merger with Bear Stearns.
Ross participates regularly in speaking engagements on corporate and M&A matters. He participated on the "Defending Against Activism" panel at the annual 13D Active-Passive Investor Summit from 2014 to 2016. Ross also participated on the "What's 'Market' in Merger Agreements?," and "Current Issues in Private Equity" and "Special Issues Carve-Out Transactions" panels at Tulane Corporate Law Institute in 2015, 2017 and 2019, respectively. In 2018, he appeared on the "How to Handle Post-Deal Activism" panel hosted by DealLawyers.com.
Ross is also a regular contributor to the firm's "Delaware M&A Quarterly" publication and has authored several memoranda on transactional and corporate regulatory topics.
Ross was recognized as one of Lawdragon's "500 Leading Dealmakers in America" for 2022 and was ranked in the top three of FinTech Lawyers in North America by MergerLinks in 2021. In addition, he has been recognized in The Legal 500 for his work on "Shareholder Activism: Advice to Boards."  
Ross is a member of the New York City Bar Association Corporation Law Committee.