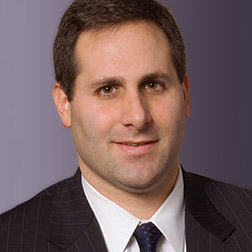 Tom de la Bastide is a partner in the Corporate Department and a member of the firm's Finance Practice. He specializes in financings for leveraged buyouts, alternative lending transactions for hedge funds, mezzanine funds, banks and other lenders, corporate debt issuances for Fortune 500 companies and complex debt restructurings.
EXPERIENCE
Working with clients across a broad spectrum of financing transactions, Tom represents major corporations, financial institutions, hedge funds and private equity sponsors in their acquisition financings, secured and unsecured bank financings, mezzanine financings, second-lien financings, asset-based loans, restructurings and DIP and exit facilities. Recently, he has represented:
Time Warner Cable in its $4 billion revolving credit facility and its $9 billion bridge facilities as a result of its spin-off from Time Warner.
Houghton Mifflin Harcourt in its $7.2 billion restructuring, including an investment of $650 million of new equity capital.
The Broadlane Group, a portfolio company of TowerBrook Capital Partners, in its $850 million acquisition by MedAssets, Inc.; and in the closing of a $180 million senior secured term loan and a $15 million revolving loan through an amendment and restatement of its existing credit agreement.
Global Brass and Copper, Inc., a portfolio company of KPS Capital Partners, LP, in its successful recapitalization, which included raising $465 million of new financing.
Additional clients include ING Capital LLC, Kohlberg & Company, L.L.C., Dana Incorporated, Harvest Partners, Silver Point Capital L.P., Angelo, Gordon & Co, Kate Spade & Company, TowerBrook Capital Partners L.P., Citigroup, Inc., Advanstar Communications, KPS Capital Partners, Michael Kors Holdings Limited and Taylor Morrison Home Corporation.
Tom's practice also focuses on structuring and advising clients in domestic and international lending transactions, including acquisitions, divestitures, structured financings, restructurings and derivative products. He also has significant experience in junior capital lending transactions, intercreditor issues and secured creditor and bankruptcy rights. Tom represents borrowers, financial institutions, investment funds, sponsors and distressed debt investors in a variety of financing transactions across a variety of industries, including consumer products, manufacturing, media and entertainment, investment funds, apparel, food and beverage, publishing, oil and gas automotive and technology.