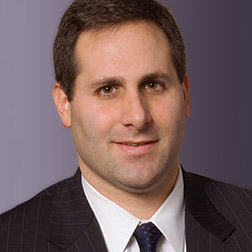 Tom de la Bastide is a partner in the Corporate Department and the Global Co-Head of Finance. He specializes in financings for leveraged buyouts, alternative lending transactions for hedge funds, mezzanine funds, banks and other lenders, corporate debt issuances for Fortune 500 companies and complex debt restructurings. Tom has been consistently recognized for his work by leading publications including The Legal 500.
EXPERIENCE
Working with clients across a broad spectrum of financing transactions, Tom represents major corporations, financial institutions, hedge funds and private equity sponsors in their acquisition financings, secured and unsecured bank financings, mezzanine financings, second-lien financings, asset-based loans, restructurings and DIP and exit facilities.
Tom's public M&A representation include:
Bioverativ Inc., in the financing in connection with its $11.6 billion acquisition by Sanofi.
Encana Corporation in the financing in connection with its $7.7 billion acquisition of Newfield Exploration Company.
Dana Incorporated, in the $1.7 billion senior secured credit facilities in connection with its acquisition of the Drive Systems segment of the Oerlikon Group, as well as in connection with the company's $500 million bridge facility.
Tom's private equity and funds representations include:
Ares Management, along with Crescent Capital Group, LP, in an investment in Savers, Inc., including the backing of approximately $590 million of funded debt.
Kohlberg & Company LLC, as sponsor, in the $480 million senior secured credit facilities in connection with its acquisition of Senneca Holdings Inc.
Silver Point Capital, as postpetition and senior prepetition lender, in the restructuring of TridentUSA and its affiliates, including its chapter 11 cases.
Tom's corporate reorganization and refinancing representations include:
Preferred Sands in a comprehensive out-of-court restructuring involving the equitization or renegotiation of more than $1.4 billion of funded indebtedness, the issuance of new debt and the carve-out of certain of its in-basin production assets into a new entity, Signal Peak Silica, LLC.
Virtu Financial in its $650 million senior secured term loan facility in connection with the refinancing of existing indebtedness.
Taylor Morrison Home Corporation in its $800 million senior secured credit facilities in connection with the refinancing of existing indebtedness.
Tom's additional representative clients include Centerbridge Partners, Citigroup, Inc., GP Investments, Ltd., ING Capital LLC, Interstate Hotels and Resorts, KPS Capital Partners, Palladium Equity Partners, Pamplona Capital, Revlon, Inc., TowerBrook Capital Partners L.P., and Wellspring Capital Management.
Tom's practice focuses on structuring and advising clients in domestic and international lending transactions, including acquisitions, divestitures, structured financings, restructurings and derivative products. He also has significant experience in junior capital lending transactions, intercreditor issues and secured creditor and bankruptcy rights. Tom represents borrowers, financial institutions, investment funds, sponsors and distressed debt investors in a variety of financing transactions across a variety of industries, including consumer products, manufacturing, media and entertainment, investment funds, apparel, food and beverage, publishing, oil and gas automotive and technology.