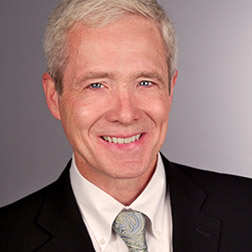 EXPERIENCE
William J. O'Brien is counsel in the Environmental Law Group and a member of the firm's Climate Change Working Group. Bill has advised various private investment funds on the environmental aspects of investments in private and public companies and the acquisition of portfolio companies, including conventional and alternative energy companies. He has also advised on numerous financings and securities offerings. He has written and lectured on various aspects of environmental law, including environmental disclosure requirements in securities offerings, parent corporation liability for environmental obligations and environmental law aspects of real property transfers.
Chambers USA recognizes Bill as a leading lawyer in transactional environmental law, with sources calling him "very business-focused and a great practitioner." Bill has also been included on Lawdragon's "Green 500: Leaders in Environmental Law" list as well as recognized by Super Lawyers and the International Who's Who of Business Lawyers for his work in environmental law.
Bill's recent M&A representations include:
Chevron Corporation in its $3.15 billion acquisition of Renewable Energy Group
Carrier Global Corporation in the $3.1 billion sale of its Chubb fire and security business to APi Group Corporation.
Crestview Partners in its acquisition of TenCate Grass Holding B.V., a Netherlands-based vertically integrated manufacturer, distributor and installer of artificial turf solutions, from Royal TenCate, a Netherlands-based textile technology and chemical process technology company, owned by a consortium led by Gilde Buy Out Partners
Elanco Animal Health Incorporated in its $7.6 billion acquisition of the animal health business of Bayer AG
Salini Impregilo S.p.A. in the $555 million sale of the Plants & Paving division of its US subsidiary Lane Construction Inc. to Eurovia SAS, a company of the Vinci Group
C&D Technologies, Inc., a portfolio company of KPS Capital Partners, LP, in its acquisition of Trojan Battery Company, LLC from Charlesbank Capital Partners, LLC and other shareholders
Ingersoll-Rand plc in the merger of its Industrial business with Gardner Denver Holdings, Inc, a provider of industrial equipment and technologies, creating a $15 billion global leader in mission-critical flow and industrial technologies
KPS Capital Partners, LP in several matters, including

in its $3.45 billion acquisition of Oldcastle BuildingEnvelope (OBE), a Texas-based provider of architectural hardware, glass and glazing systems, from CRH plc
in its $1.7 billion acquisition of a controlling stake in the Primary Products Business in North America and Latin America of Tate & Lyle PLC, a U.K.-based provider of food and beverage ingredients and solutions
in connection with its $1.8 billion acquisition of Howden, a UK-based provider of air and gas handling products

Bicent Power Company LLC, an affiliate of Beowulf Energy and Natural Gas Partners, in connection with an agreement to acquire Northwestern Corp.'s 30 percent interest in Colstrip Unit 4, a 740 MW coal-fired facility, for $404 million in cash
Bill's representative restructuring matters include:
Revlon, a leading global beauty company, and certain of its subsidiaries in their chapter 11 cases in the U.S. Bankruptcy Court for the Southern District of New York
Foresight Energy, a leading producer of thermal coal based in the Illinois basin, in an out-of-court restructuring of approximately $2 billion of secured and unsecured debt and a follow-on refinancing of more than $1.3 billion of outstanding indebtedness
An ad hoc group of term loan lenders in the prearranged chapter 11 case of Covia Holdings Corporation, a leading provider of diversified mineral-based and material solutions for the global energy and industrial markets
An ad hoc group of holders of securities issued by Exide Technologies in a credit bid asset sale of the company's international operations in more than 80 countries as part of the company's chapter 11 liquidation. The chapter 11 plan de-levered over $700 million of secured debt through the sale of the company's U.S. and international businesses and resolved complex and contentious disputes with the company's unsecured creditors, the DOJ, EPA and numerous state and local environmental agencies through a global settlement
An ad hoc committee of PIK loan lenders to EB Holdings II, the parent company of Eco-Bat Technologies, the world's largest producer of lead and lead alloys, in the restructuring of approximately $2.5 billion in funded debt obligations
Bill's capital markets experience includes:
Cenovus Energy Inc., a wholly-owned subsidiary of EnCana Corporation, in connection with Rule 144A/Regulation S offering of $3.5 billion of senior notes; and
Husky Energy Inc. in connection with a public offering of $1.5 billion of debt securities.
In addition, Bill has an active pro bono practice. He advised the Blue School in connection with real estate development issues and Green Chimneys Children's Services on its merger with Clearpool, Inc.