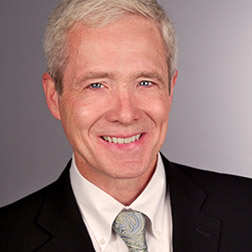 EXPERIENCE
William J. O'Brien is counsel in the Environmental Law Group and a member of the firm's Climate Change Working Group. Bill has advised various private investment funds on the environmental aspects of investments in private and public companies and the acquisition of portfolio companies, including conventional and alternative energy companies. He has also advised on numerous financings and securities offerings. He has written and lectured on various aspects of environmental law, including environmental disclosure requirements in securities offerings, parent corporation liability for environmental obligations and environmental law aspects of real property transfers. Bill has been recognized by Super Lawyers and the International Who's Who of Business Lawyers for his work in environmental law.
Mr. O'Brien's recent representations include:
Bicent Power LLC, an affiliate of Beowulf Energy and Natural Gas Partners, in connection with an agreement to acquire Northwestern Corp.'s 30 percent interest in Colstrip Unit 4, a 740 MW coal-fired facility, for $404 million in cash;
Russell Hobbs, Inc. in the completion of a transaction with Spectrum Brands, Inc. which brings Russell Hobbs' network of well-respected family of small appliance brands into Spectrum's portfolio to form a new global consumer products company with an estimated $3 billion in annual revenues;
Wellspring Capital Management on its $122 million acquisition of OMNI Energy Services Corp, a leading provider of environmental services to the domestic oil and gas industry;
Cenovus Energy Inc., a wholly-owned subsidiary of EnCana Corporation, in connection with Rule 144A/Regulation S offering of $3.5 billion of senior notes; and
Husky Energy Inc. in connection with a public offering of $1.5 billion of debt securities.
Recent publications include:
Economic Stimulus Provisions Relating to Renewable Energy Projects, August 20, 2009;
The Martin Act: Using New York's "Blue Sky" Law to Require Enhanced Disclosure by CO2 Emitters, January 9, 2009; and
Special Problems in Settling Environmental Disputes, in Settlement Agreements in Commercial Disputes: Negotiating, Drafting and Enforcement (updated 2010), by Richard A. Rosen, co-authorship of Chapter 24.
Recent conference speaking engagements include:
Yale School of Management Private Equity Conference on Renewable Energy Investing, November 6, 2009;
New York State Bar Association (NYSBA) Environmental Law CLE Program on Environmental Due Diligence, May 19, 2006; and
NYSBA CLE Program on Emerging Environmental Topics for Corporate Lawyers, June 1, 2005.
In addition, Mr. O'Brien has an active pro bono practice. He recently advised Green Chimneys Children's Services on its merger with Clearpool, Inc. He has also advised on a number of transactions for the Trust for Public Land, a nonprofit, land conservation organization.