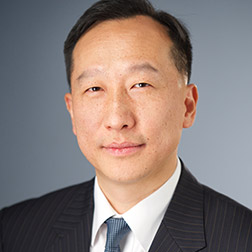 Beijing
Unit 5201, Fortune Financial Center
5 Dongsanhuan Zhonglu
Chaoyang District, Beijing, 100020
People's Republic of China
Fax: +86-10-6530-9080
+ vCard
ADD TO CONTACTS
A partner in the Corporate Department, Greg Liu is based out of the firm's Beijing office.
EXPERIENCE
Greg has worked on a variety of public and private M&A transactions, including representations of financial and strategic investors on investments in Asia, representations of investors and special committees on take-private and PIPE transactions of public companies listed in the United States, Mainland China, Hong Kong, Taiwan, Singapore and Thailand, and representations of Chinese companies on outbound acquisitions and joint ventures.
Selected public and private M&A transactions Greg has worked on include:
PAG's subscription of US$500 million of secured convertible senior notes issued by iQiyi, Inc., a Nasdaq-listed leading provider of online entertainment video services in China
Take-private transactions involving:


U.S.-listed targets: Wanda Sports Group, Sungy Mobile, iSoftStone, 7 Days Group, Synutra, Focus Media and Bona Film
U.S.- and HK-dual listed targets: Asia Satellite and TOM Online
U.S.- and Taiwan-dual listed target: Taiwan Liposome Company and Advanced Semiconductor Engineering
Taiwan-listed targets: Fu Sheng International and Yageo Corporation
Thailand-listed target: DSG International
Singapore-listed targets

PIPE investments in:

China-listed targets: Qingdao Haier and Fujian Sunner
U.S.-listed targets: Eros International and Yongye International
HK-listed targets: Shougang Concord, C.Banner International and IDG Energy Investment

Private equity investments by Apollo, Carlyle, CDH Investment, DCP, General Atlantic, Hony Capital, IDG, KKR, Morgan Stanley and PAG
Various M&A, joint venture and licensing transactions involving the following fashion or apparel brands: Acne Studios, Belle, FILA, Juicy Couture, Kappa, Michael Kors, Moussy, Replay, The Children's Place, Topshop and other brands
Various investments, outbound acquisitions and joint ventures of Baidu, Belle International, China Dongxiang, Tencent, TCL Group, Trendy International, Dalian Wanda Group and other Chinese companies, including outbound investments in Canada, Germany, Italy, Japan, Singapore, Spain, UK, U.S. and other countries
US-listed MagnaChip's agreement to sell its foundry business and manufacturing facility in Korea to Korean private equity funds and to sell the company to Wise Road Capital
Representation of Hony Capital and TPG, as major shareholders of STX Filmworks, in the merger between STX, a California-based media company, and Eros International Plc, an India-based, NYSE-listed film production and distribution company
Various investments by Tencent in and outside of China
US$7.5 billion Universal Beijing resort joint venture between Universal Parks & Resorts and Beijing Shouhuan
US$5.5 billion Shanghai Disney Resort joint venture between Disney and Shanghai Shendi Group
Baidu's US$3.4 billion share exchange transaction with Ctrip involving Baidu's stake in Qunar, all three companies listed on the Nasdaq, and Baidu's joint venture with Rakuten and investment in iQiyi
Kate Spade's acquisitions and joint ventures in Greater China and Southeast Asia
Acquisition by Trendy International of the global owner of the Miss Sixty brand
Acquisition by Suning Commerce Group and Hony Capital of PPTV, a Chinese on-line video company
Acquisition by CDH Investments and Belle International of a majority stake in Baroque Japan, a Japanese fashion retailer
U.S. IPOs and listings of Wanda Sports Group, China Telecom, China Unicom, Sohu and other Chinese companies
Greg's work has earned him recognition as a leading lawyer in China by Chambers & Partners, IFLR1000, China Law & Practice, Asia Law and Who's Who Legal. Greg has been listed on China Business Law Journal's annual "A List" for 2019 and was consecutively named as one of 2018 and 2017 Top M&A Lawyers in China by Asian Legal Business, a Thomson Reuters publication. In addition, Greg was nominated as a finalist for Dealmaker of the Year - International by Asian Legal Business China Law Awards in 2016 and 2017.