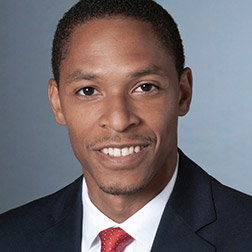 A partner in the Litigation Department, Yahonnes Cleary represents clients in a broad range of complex commercial litigation and investigations. He has experience defending mass tort and product liability litigation, consumer class actions, financial and securities litigation, insurance litigation, complex contractual disputes, and regulatory investigations. Yahonnes also has substantial trial experience in federal and state court.
EXPERIENCE
Representative matters include:

Mass Tort and Product Liability
Defending AbbVie in multiple bellwether trials in federal and state court related to the company's testosterone replacement therapy product, including securing a complete defense verdict at trial in Illinois state court   
Defending ExxonMobil in various climate-change related tort lawsuits brought by states, counties and municipalities
Defending Pfizer in national litigation related to the company's antidepressant, including securing complete defense verdicts in the first two bellwether trials in Missouri and Pennsylvania state courts
Consumer Class Actions
Defending the owners of the Ashley Madison website in a consumer fraud class action over a data breach
Financial and Securities Litigation
Defending various investment bank underwriters, including Citigroup, J.P. Morgan and Morgan Stanley, in securities fraud class action lawsuits in state and federal court related to initial public offerings
Defending Bank of New York Mellon in various civil and regulatory matters related to the company's foreign exchange services
Defending UBS against fraud claims related to residential mortgage-backed securities
Insurance
Defending CNA and affiliates in numerous lawsuits in state and federal courts seeking coverage for business losses related to the COVID-19 pandemic
Investigations and Related Litigation
Yahonnes has represented clients in sensitive internal and regulatory investigations involving the DOJ, FTC, FINRA, SEC and other regulatory agencies, and in related litigation, including:
A healthcare company in an investigation related to data privacy and digital advertising
An investment adviser as a third-party witness in a federal regulatory investigation
An investment management company in an internal investigation related to accounting issues
A financial institution in an internal investigation related to accounting issues
The National Basketball Players Association in an internal investigation related to allegations of nepotism and conflicts of interest
The New Jersey Governor in the successful defense of a lawsuit challenging an investigation into state tax incentive programs
Yahonnes maintains an active pro bono practice with a particular focus on matters related to social and racial justice. He has worked with the NAACP Legal Defense and Educational Fund on matters related to voting rights, the American Bar Association on matters related to affirmative action in higher education, and the Bronx Defenders and the Sentencing Project on matters related to criminal justice.
Yahonnes is co-president of the board of trustees of Prep for Prep, and a member of the Yale Law School Fund Board.
He was named to the "40 & Under Hot List – Northeast" and recognized as a "Future Star" in the 2023 edition of Benchmark Litigation.