FEATURED NEWS

FIRM NEWS
A note from Paul, Weiss Chairman Brad S. Karp.
INSIGHTS
Paul, Weiss is providing guidance for boards and management in navigating the coronavirus (COVID-19) crisis.
FIRM NEWS
A group of 93 companies whose businesses span the breadth of the U.S. economy have proudly come together as signatories to a brief in support of the ratification of the Equal Rights Amendment to the U.S. Constitution. Amici believe that ratification of the Equal Rights Amendment would send a powerful message about the nation's commitment to gender equality and be transformational for the American economy. 
INSIGHTS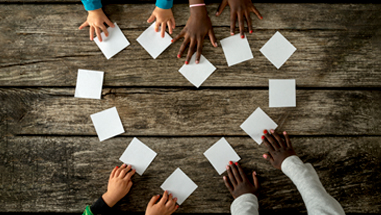 Paul, Weiss is offering the Coronavirus Relief Center as a clearinghouse of the most up-to-date information about city, state, federal and nonprofit resources available to those contending with COVID-19 economic impacts.
FIRM NEWS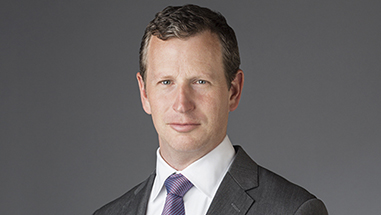 Andrew Parlen has joined Paul, Weiss as a partner in the Restructuring Department, resident in the New York office.
PUBLICATION
In an op-ed in The American Lawyer titled "The Legal Community Must Protect Workers and Small Businesses From Coronavirus Fallout," firm Chairman Brad Karp discusses the need for lawyers to help those who face financial devastation as a result of the COVID-19 pandemic.
AWARDS & RECOGNITION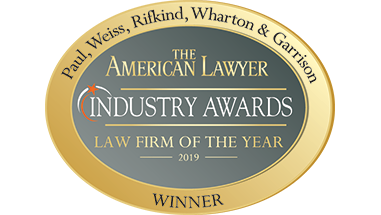 Paul, Weiss was recognized with The American Lawyer's most prestigious award, "Law Firm of the Year," at the American Lawyer Industry Awards Gala. Additionally, the firm was named "White Collar Litigation Department of the Year."
PRO BONO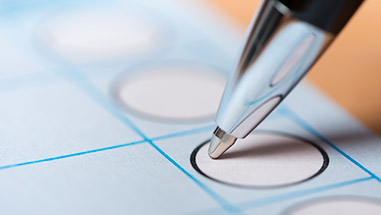 As lauded by the New York Times Editorial Board, Paul, Weiss and co-counsel civil and voting rights organizations won a historic voting rights victory in Florida when a judge struck down a state law preventing Floridians with prior felony convictions from voting until they paid outstanding fees, and regardless of their ability to pay. 
PRO BONO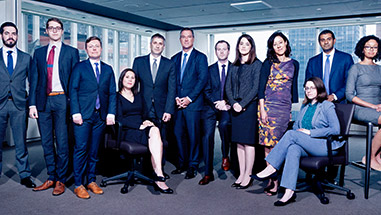 The New York Times highlighted Paul, Weiss's leadership in a court-ordered effort to find parents deported by the Trump Administration and to reunify families in an article on law firms' intensive pro bono immigration efforts.
FIRM NEWS
Loretta Lynch, the Attorney General of the United States from 2015 to 2017, has joined the firm as a partner in the Litigation Department.
Our Firm
In this video, partners, counsel, associates and alumnae discuss what it's like to practice at Paul, Weiss and the strength of the firm's commitment to gender diversity and inclusion at all levels. 

In this interview, Chair Brad Karp discusses with Matthew Winkler, editor-in-chief emeritus at Bloomberg News, the role that the firm's culture and strategic vision have played in the continued success of Paul, Weiss.

In this video, Paul, Weiss partners and associates describe the work and culture of the corporate department, and focus on the education and experience new associates can expect.
Diversity & Inclusion
The Paul, Weiss annual Diversity Networking Reception captures the spirit of our long and closely-held commitment to promoting diversity and equality in the legal profession.