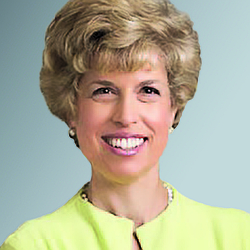 A counsel in the Litigation Department, Amy focuses her practice on complex commercial litigation, with an emphasis on antitrust. She represents Fortune 500 companies in antitrust matters as plaintiffs and defendants in both federal and state courts at the trial and appellate levels, and in other high-stakes commercial disputes.
EXPERIENCE
Clients rely on Amy's ability to develop and evaluate the facts and legal theories in cases, assess their relative strengths and weaknesses, and coordinate all aspects of major litigation matters. She provides strategic guidance to achieve favorable outcomes in all phases of litigation, from preparing or responding to a complaint through appeal.
Examples of Amy's significant matters include:
Representing a major technology company in prosecuting antitrust claims in the Northern District of California, including coordination of antitrust claims filed outside of the U.S. with the U.S. litigation, all of which were resolved through a favorable settlement;
Representing E.I. DuPont de Nemours and Company and DuPont Pioneer twice in major antitrust litigation against Monsanto, asserting monopolization and other claims. In both cases, antitrust claims were resolved prior to trial through favorable settlements;
Representing Starr International in a highly publicized eight-week trial resulting in a U.S. Court of Federal Claims ruling that the federal government violated the U.S. Constitution's Due Process Clause by taking control of AIG during the 2008 financial crisis;
Representing Solar City as a plaintiff bringing monopolization claims against the Salt River Project Agricultural Improvement and Power District arising from a new rate plan it had implemented. A settlement was reached after a favorable decision by the Ninth Circuit on the collateral order doctrine and state-action immunity;
Representing companies in suits against former employees for breach of non-compete provisions, achieving settlements after obtaining a temporary restraining order in one case and after filing a complaint in another; and
Defending clients in antitrust class actions under state and federal laws in the technology, pharmaceutical, agricultural, paint and tobacco industries; each case was resolved favorably prior to trial, either through motions practice or settlement.
In addition to her litigation work, Amy provides strategic counseling to clients on how to improve their practices based on lessons learned during the course of litigation, as well as on the contours of the attorney-client and work product privileges. She has participated in presentations to the U.S. Department of Justice and the Federal Trade Commission on antitrust issues on behalf of clients. Her antitrust work has been recognized by Global Competition Review. Amy currently serves as chair of the board of the Lowell School in Washington, D.C.