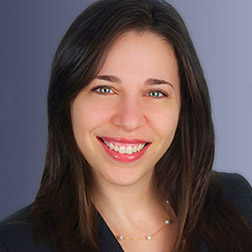 Co-chair of the Securities Litigation and Enforcement Group and a member of the firm's Management Committee, Audra J. Soloway focuses her practice on securities litigation, corporate internal investigations and enforcement proceedings and regulatory defense. Audra has extensive experience representing companies and their officers and directors in shareholder class actions, derivative litigations and individual actions, as well as arbitrations. Audra also represents clients in investigations and enforcement proceedings brought by the Securities Exchange Commission and state securities regulators.
Audra also speaks and writes extensively about the federal securities laws. She has authored dozens of articles, and is a co-author of the treatise Federal Securities Litigation: A Deskbook for the Practitioner, 3rd edition.
Audra has been ranked in Chambers USA for New York Securities Litigation and Legal 500 US for Securities Litigation – Defense and Financial Services Litigation. Recently, Audra was listed in Lawdragon's 2022 "500 Leading Lawyers in America," and named 2022 Securities Litigator of the Year by Euromoney's Women in Business Law Awards. In 2017, Audra was selected as a Securities MVP by Law360 and was featured in Crain's New York Business' inaugural list of Leading Women Lawyers in New York City.
EXPERIENCE
Significant representations of corporations in securities litigation, including:
AEA Investors, in a class action filed by shareholders in Evoqua Water Technologies, alleging that AEA, as a private equity investor in Evoqua, is liable under the Exchange Act and Securities Act for Evoqua's alleged misstatements and engaged in insider trading when it sold shares of Evoqua;
AIG, in a shareholder lawsuit concerning allegations of accounting fraud and bid rigging;
Bank of America, in litigations by shareholders, the SEC, and the New York Attorney General arising out of its $50 billion merger with Merrill Lynch;
Bank of New York Mellon in the dismissal of a high-stakes investor class action filed in the wake of a pyramid scheme involving purported cryptocurrency OneCoin;
Biogen Inc., and certain current and former executives, in a class action alleging that Biogen made false and misleading statements about its Alzheimer's drug aducanumab during the FDA approval process;
Carnival plc and certain Carnival officers in the dismissal of a shareholder derivative suit alleging that Carnival's board failed to prevent U.S. environmental law violations committed by Princess Cruise Lines;
Casper Sleep, Inc., in litigation in state and federal court in New York in connection with Casper's February 7, 2020 initial public offering. The plaintiff in the state court case voluntarily dismissed their complaint shortly before their brief in opposition to Casper's motion to dismiss was due and the dismissal of the state action became effective in May 2021;
The Citco Group of Companies, in litigation filed by investors in hedge funds that collapsed during the credit crisis;
Citigroup in multiple matters, including: 

Regulatory investigations and civil litigations relating to the sales and marketing of the ASTA/MAT and Falcon hedge funds; 
Class action litigation filed by investors in CSO hedge fund, concerning its disclosures to investors following a significant debt transaction; 
A series of FINRA arbitrations and federal and state court actions by issuers of auction rate securities alleging that Citigroup had failed to disclose the risks of these products in advance of the market collapse in 2008; 
Defense of securities fraud class actions against Citigroup and Jack Grubman relating to research coverage of the telecommunications industry, including WorldCom; 

Steven A. Cohen and SAC Capital (now Point72 Asset Management), in civil and regulatory matters alleging insider trading, including class action litigation filed by a class of contemporaneous traders alleging insider trading in the securities of Elan and Wyeth;
HCP, Inc., a REIT invested primarily in real estate serving the healthcare industry, in the dismissal of a putative securities class action and derivative litigation alleging that HCP and its current and/or former directors failed to make sufficient disclosures about the company's financial condition and portfolio;
Santa Barbara Hospitality, a Curacao hotel owner, in obtaining a victory at arbitration in a dispute with Hyatt concerning the hotel's management; 
Sealed Air Corporation, a Fortune 500 packaging company, in class action litigation filed by shareholders alleging misstatements about potential liabilities related to its acquisition of the W.R. Grace packaging business;
Teladoc Health, in the dismissal of a class action and derivative claims filed by shareholders alleging that the company misstated its policies governing workplace conduct following a #MeToo scandal, which led to the resignation of a senior executive; and
Vanda Pharmaceuticals, in a class action filed by shareholders alleging that Vanda made misstatements concerning its risk disclosures for the company's drugs and its off-label sales practices.
Representations of various senior executives defending fraud claims, including:
Carlos Ghosn, the former chairman of Nissan Motor Company, in a class action filed by shareholders alleging that executives misstated the value of their compensation;
Nicholas Schorsch, the founder and former CEO of American Realty Capital Properties (ARCP), in class action and individual securities fraud cases and derivative litigations concerning ARCP's accounting restatement; and 
Chip Wilson, the founder and former CEO of Canadian athletic-wear manufacturer lululemon athletica, in securities fraud class action and derivative litigation concerning disclosures of product recalls.
Representations of numerous syndicates of underwriters, in Securities Act class actions arising from public offerings of debt and equity, including:
37 underwriters, led by Citigroup, Goldman Sachs, Morgan Stanley and Barclays, in the successful dismissal by a Michigan state court of Securities Act claims arising from the initial public offering of Ally Financial;
the underwriters, led by Citigroup, Carnegie AS and China Internal Capital Corporation, in securing the dismissal of a putative class action suit arising from the initial public offering of Norwegian software company Opera Limited in 2018;
14 underwriters, led by Citigroup, Goldman Sachs, JPMorgan and Bank of America/Merrill Lynch, in the defense of Securities Act claims arising from the initial and secondary offerings of Venator Materials PLC in Texas state court; and
16 underwriters, led by Citigroup, Credit Suisse, and Goldman Sachs, in the defense of Securities Act claims arising from the initial public offering of the oil drilling company Jagged Peak in Colorado state court.
Audra is also active in pro bono work and the community. She co-chairs the firm's Public Matters Committee and oversees our Community Outreach Program, "Paul, Weiss Cares." She devotes hundreds of hours each year to pro bono work, and has secured important victories in particular for organizations and families involved in the New York City child welfare system. Audra also serves on the Board of Directors of The Legal Aid Society and the City Bar Fund.