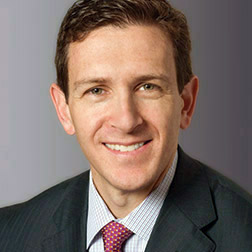 Co-chair of the Restructuring Department and a member of the firm's Management Committee, Brian focuses on a range of restructuring and bankruptcy matters for both borrower and lender clients. He has extensive experience representing clients in complex out-of-court restructurings and chapter 11 cases nationwide and across various industries and routinely represents clients in complex litigation arising out of chapter 11. A member of the Media, Sports and Entertainment Group, he also has developed a sub-specialty working on a number of music, media and entertainment company restructurings and related matters.
Brian's recent company experience includes advising Diamond Sports Group, Salem Harbor Power Development LP, The Collected Group, Pioneer Energy Services Corp., Preferred Sands, Jack Cooper Ventures, Animal Supply, Expro Holdings and CGG S.A., and his noteworthy creditor-side representations include advising key stakeholders in the restructurings of Avaya, Serta Simmons Bedding, Service King, Carlson Travel Inc., Windstream, Covia Holdings Corporation, Frontier Communications, TOMS Shoes, Toys "R" Us, Country Fresh, Gibson Brands, American Tire, Tidewater, Paragon Offshore, Sabine Oil & Gas, Arch Coal, Texas Competitive Electric Holdings Company, Armstrong Energy, Nortek and General Motors. Brian represented the California Public Utilities Commission in the chapter 11 cases of PG&E Corporation and its primary operating subsidiary, Pacific Gas and Electric Company, California's largest investor-owned public utility and the largest public utility in U.S. history to file for bankruptcy relief. He also represented the Commission in PG&E's previous chapter 11 case, including in related litigation and appeals, from which PG&E emerged in 2003.
Awards and Recognitions
Brian is recognized by Chambers USA, in which clients praise him as "an excellent lawyer with a diverse practice and a measured approach" through his "tremendously good judgment." He is recognized as a "Leading Lawyer" by The Legal 500, a "Thought Leader" by Who's Who Legal and a highly regarded practitioner by The Best Lawyers in America, and he was named in Lawdragon's "500 Leading US Bankruptcy & Restructuring Lawyers." Brian is also listed as a Featured Dealmaker in The Deal's Bankruptcy Law Firm Power Rankings for individual lawyers.
Brian is frequently commended for his exceptional work on high profile matters such as the chapter 11 cases of Frontier Communications and the prepackaged chapter 11 cases of Carlson Travel, which were awarded the "Chapter 11 Restructuring (Mega)" award and the "Pre-Pack Restructuring (Large)" award by The Turnaround Atlas Awards 2022, respectively. Brian also received high praise when he advised an ad hoc committee of senior secured noteholders in the successful chapter 11 reorganization of Gibson Brands, Inc., which was recognized as Turnaround Management Association's 2019 "Mid-Size Company Transaction of the Year" and Private Debt Investor's 2018 "Distressed Deal of the Year." Brian was named an American Lawyer 2018 "Dealmaker of the Year" for his work representing French oilfield services company CGG S.A. in its chapter 11 cases, among the largest restructurings in French history and the first-ever successful coordination of a French "Sauvegarde" proceeding with a U.S. chapter 11 case. The Financial Times commended Brian in its 2015 Innovative Lawyers report for his work advising Preferred Sands in connection with its out-of-court restructuring.
Brian is a Fellow of the American College of Bankruptcy. He also serves on the Practicing Law Institute's Bankruptcy and Creditor Rights Advisory Committee and writes frequently on bankruptcy issues. Additionally, Brian was also given a Distinguished Service Award at the Pace University Elisabeth Haub School of Law's 27th Annual Law Leadership celebration. He co-authored, with fellow Paul, Weiss bankruptcy partner Alan Kornberg, the "USA" chapter of The Strategic View – Corporate Restructuring, published by the Global Legal Group. Brian has also published numerous articles, including "New Strategies for Getting Paid: Recent Investment Fund Activity in Chapter 11" (Global Restructuring Review), "Bankruptcy Reforms and the High Net Worth Debtor" (New York Law Journal), "Recording Artists, Beware!" (New York Law Journal) and "Deciphering Dana" (The Deal, "Judgment Call").
RECENT REPRESENTATIVE ENGAGEMENTS
Diamond Sports Group, the nation's largest owner of regional sports networks, in its chapter 11 cases filed in the Bankruptcy Court for the Southern District of Texas. In connection with its filing, Diamond entered into a restructuring support agreement with the company's creditors that would eliminate over $8 billion of its outstanding debt
An ad hoc investor group of first lien lenders of Avaya Holdings Corp., a global leader in communication and collaboration solutions, in connection with the company's prepackaged chapter 11 plan which will reduce Avaya's total debt by more than 75% from approximately $3.4 billion to approximately $800 million
An ad hoc group of first lien lenders of Serta Simmons Bedding, LLC, one of the leading producers of mattresses and bedding products in the United States and Canada, in connection with the chapter 11 cases filed by the company and its affiliates in the U.S. Bankruptcy Court for the Southern District of Texas
Brookfield in a restructuring of its portfolio company, Altera Infrastructure, a leading international midstream services provider to the oil and gas industry, through prearranged chapter 11 cases in the Southern District of Texas. Brookfield provided a $70 million DIP loan and participated in an approximately $95 million equity rights offering. The company's plan provided for the restructuring of over $1 billion in liabilities
Salem Harbor Power Development LP and certain of its affiliates, owner of a 674 MW gas fired combined cycle electric power generating facility located in Salem, Massachusetts, in their prearranged chapter 11 cases commenced on March 23, 2022 in the District of Delaware
KKR, as sponsor to Envision Healthcare, in connection with Envision's entry into $2.6 billion, in aggregate, of new senior secured first and second lien financing facilities and its $1.5 billion of related discounted debt repurchase transactions and $3.7 billion refinancing transaction
The successor bond trustee and an ad hoc group of certain holders of Tarrant County Cultural Education Facilities Financial Corporation Retirement Revenue Bonds (The Stayton at Museum Way Project), Series 2020 Bonds, in connection with safeguarding their interests in respect of Series 2020 Bonds and The Stayton, a continuing care retirement community
An ad hoc group of unsecured noteholders, led by Clearlake Capital Group, in their recapitalization of Service King, a national automotive collision repair company, resulting in the infusion of $200 million of new capital into the company
Azorra Aviation, a commercial aircraft leasing company, in its acquisition and recapitalization of certain aircraft owning silos of Nordic Aviation Capital pursuant to a prearranged chapter 11 plan process
Simon Property Group, a primary landlord of numerous retail properties leased to Ascena Retail Group, in connection with Ascena's sale to Sycamore Partners pursuant to a section 363 sale in its chapter 11 cases in the Eastern District of Virginia
An ad hoc group of noteholders of Carlson Travel Inc. in connection with the prepackaged chapter 11 cases filed by the company and its affiliates in the U.S. Bankruptcy Court for the Southern District of Texas
Brookfield Asset Management and Simon Property Group, the sponsors of Copper Retail JV LLC, a newly formed joint venture, in connection with the purchase of the operating assets of C. Penney under section 363 of the Bankruptcy Code
The Collected Group, an international fashion group headquartered in California which is recognized globally as a leading designer, distributor and retailer of the Joie, Equipment and Current/Elliot brands, and its debtor subsidiaries, in their chapter 11 cases in the District of Delaware
Pioneer Energy Services Corp., a land-based drilling and production services provider operating in the U.S. and Colombia, in its prepackaged chapter 11 cases in the Southern District of Texas. The company's prepackaged plan reduced Pioneer's funded debt and injected approximately $120 million of new capital into the company, enabling the company's emergence from chapter 11 as a going concern and preserving over 1,000 jobs
An ad hoc group of term loan lenders in the prearranged chapter 11 case of Covia Holdings Corporation, a leading provider of diversified mineral-based and material solutions for the global energy and industrial markets
An ad hoc group of senior noteholders in the prearranged chapter 11 restructuring of Hi-Crush, a fully integrated provider of proppant and logistics services used in the hydraulic fracturing of oil and gas wells. The company's plan provided for the restructuring of over $600 million of debt, including an approximate $50 million new money capital raise and the equitization of its senior unsecured notes
CREDITOR AND ACQUIRER EXPERIENCE
COMMUNICATIONS AND TECHNOLOGY 
An ad hoc group of first lien lenders in (a) the chapter 11 restructuring of Windstream, a leading provider of advanced network communications and technology solutions for businesses across the U.S., with over $5 billion in funded debt obligations, and (b) the recharacterization litigation against, and $1.2 billion settlement with, Uniti, the REIT that owns most of Windstream's network. The transaction provided for the equitization of a substantial portion of Windstream's $3 billion in outstanding first lien indebtedness, as well as access to approximately $2 billion in new capital, and a new long term lease structure between Windstream and Uniti
An ad hoc group of first lien secured lenders in the chapter 11 cases of Frontier Communications, a leading telecommunications company with approximately $17.5 billion of funded debt obligations
CONSUMER AND RETAIL
Simon Property Group, a leading retail real estate ownership, management and development company, as the largest owner of the joint venture that purchased substantially all of the assets of the apparel and accessories brand Aéropostale in a sale under section 363 of the Bankruptcy Code, and as a landlord in the company's chapter 11 case
The term loan lenders of TOMS Shoes, a maker of casual footwear with a unique gifting mission, in the company's out-of-court restructuring which resulted in the term loan lenders owning 100 percent of the equity of TOMS on account of (a) the conversion of $300 million of secured term debt into equity and takeback debt in TOMS and (b) a new money investment
An ad hoc group of first lien lenders in the out-of-court restructuring of Country Fresh, a provider of fresh-cut fruits and vegetables and snacking solutions. The company's restructuring provided for, among other things, (a) the exchange of approximately $400 million of existing secured indebtedness into $60 million of second lien debt and 100% of the company's reorganized equity, and (b) a new-money cash infusion of approximately $35 million to afford significant financial flexibility to support the company's long-term growth prospects
An ad hoc committee of senior secured noteholders of Gibson Brands, an iconic American manufacturer of guitars, other musical instruments and professional audio equipment, in the company's prenegotiated chapter 11 case, including the negotiation of a prepetition restructuring support agreement and the provision of $135 million of debtor-in-possession financing
An ad hoc group of holders of prepetition secured notes and DIP notes issued by the holding company that owned Toys "R" Us's international business in (a) the restructuring of Toys "R" Us and certain of its subsidiaries through concurrent proceedings in the U.S. and multiple foreign jurisdictions and (b) the provision of $455 million of debtor-in-possession financing, the proceeds of which were used to fund the company's international businesses
An ad hoc group of term loan lenders in the prearranged chapter 11 restructuring of American Tire Distributors, the largest replacement tire distributor in North America. The company's plan provided for the restructuring of over $2 billion of debt, including the extension and modification of its term loan facility and equitization of its senior subordinated notes
An affiliate of KKR in its acquisition of Angelica Corporation, a Georgia-based provider of textile rental and linen management services to the U.S. healthcare market
The ad hoc group of certain noteholders of Toys "R" Us in an out-of-court debt for debt exchange
Silver Point Capital, as prepetition and postpetition agent for lenders to Hostess Brands all aspects of its chapter 11 case
KKR, as agent and lender, in NPC International's bankruptcy cases, which included the court-approved sales of the debtors' Wendy's and Pizza Hut businesses to Flynn Restaurant Group and a consortium of Wendy's franchisees for a combined purchase price of approximately $801 million
ENERGY
An unofficial committee of noteholders of Tidewater, a leading provider of offshore service vessels in the global energy industry, in a restructuring of the company's approximately $2 billion of debt pursuant to a prepackaged chapter 11 plan
Citadel, as the largest creditor, in connection with Ultra Petroleum's bankruptcy
The Official Committee of Unsecured Creditors of Paragon Offshore in the company's chapter 11 case
The ad hoc committee of certain first lien senior secured creditors of Texas Competitive Electric Holdings Company, an electric utility provider, in the company's chapter 11 case involving the restructuring of approximately $32 billion of secured and unsecured debt
The second lien agent in the chapter 11 case of Sabine Oil & Gas, an oil and natural gas company engaged in the acquisition, development, exploitation and exploration of oil and natural gas properties onshore in the United States
An informal committee of holders of notes issued by oil and gas company Linc USA and Linc's postpetition lenders in the company's prepetition restructuring efforts and subsequent chapter 11 case
The holders of pass through certificates issued to finance two separate leveraged lease transactions of certain coal-fired power plants operated by GenOn Mid-Atlantic and NRG REMA, subsidiaries of GenOn Energy, one of the 10 largest wholesale power generation companies in the U.S., in GenOn's restructuring efforts
The steering committee of senior secured noteholders of GMX Resources in the company's chapter 11 case
FINANCIAL AND OTHER SERVICES
An ad hoc group of crossover lenders to Catalina Marketing, a leading provider of personalized digital media solutions, in the company's prepackaged chapter 11 cases
The informal committee of certain holders of second and third lien secured notes of Altegrity, as well as the DIP lenders, in Altegrity's restructuring through a prearranged chapter 11 case
The ad hoc group of certain bondholders of iPayment and iPayment Holdings in an out-of-court exchange
The bondholders of CIT Group with a $3 billion rescue loan that bridged the company to the first successful bankruptcy of a bank holding company and the largest prepackaged bankruptcy ever completed
MINING AND METALS
An ad hoc group of certain first lien debtholders of Arch Coal, a leading producer and marketer of coal in the U.S., in Arch Coal's restructuring through a prearranged chapter 11 case and certain related postpetition financing
The ad hoc committee of first lien noteholders of Armstrong Energy, a thermal coal mining company with operations in the Illinois Basin region of Western Kentucky in the company's chapter 11 case
An informal committee of holders of notes issued by Xinergy, a producer of thermal and metallurgical coal with mining operations in West Virginia and Virginia, and Xinergy's postpetition lenders in the company's prepetition restructuring efforts and subsequent chapter 11 case
An ad hoc committee of unsecured noteholders in a cross-border restructuring of Essar Steel Algoma, one of Canada's largest integrated steel manufacturers, in which the company raised over $1.2 billion in a comprehensive recapitalization and refinancing of its debt
An ad hoc group of holders of senior secured notes issued by Mirabela Nickel, an Australian company with nickel mining operations in Brazil, in the company's restructuring efforts and Australian receivership proceeding
An ad hoc bondholder group in successfully resisting a consent solicitation by certain Freeport-McMoRan companies and negotiating and closing an exchange offer on more favorable terms
An ad hoc committee of certain unsecured noteholders of Thompson Creek Metals, a mining company primarily focused on copper, gold, and molybdenum, with operations in the U.S. and Canada, in the company's restructuring effort
OTHER INDUSTRIES
An ad hoc group of noteholders in the out-of-court restructuring and sale of OmniMax International, a leading manufacturer of building and transportation products
The Official Committee of Unsecured Creditors of Tronox Incorporated in its chapter 11 cases
The bondholders of Nortek in the company's prepackaged chapter 11 reorganization, which cut Nortek's total debt by roughly $1.3 billion
The ad hoc committee of bondholders of General Motors in the lead-up to the company's chapter 11 case
COMPANY AND SPONSOR EXPERIENCE
Jack Cooper Ventures, a leading provider of finished vehicle logistics in North America for new and used vehicles and diversified logistical services in select non-automotive markets, and 18 of its subsidiaries and affiliates, in their chapter 11 cases in the Northern District of Georgia
The equity sponsors of software company Sungard Availability Services, a provider of IT production and recovery services, in its prepackaged chapter 11 case, approved by the U.S. Bankruptcy Court for the Southern District of New York less than 24 hours after the company filed for chapter 11 protection
Animal Supply Company, a national leader in pet food and supplies distribution, in an out-of-court restructuring transaction providing for the equitization of a significant portion of debt and the infusion of new capital
Preferred Sands, one of the leading producers of sand and resin coated proppants for North America's oil and gas industry, in (a) a comprehensive out-of-court restructuring that involved the equitization or renegotiation of more than $1.4 billion of funded indebtedness, the issuance of new debt and the carve-out of certain of its in-basin production assets into a new entity, Signal Peak Silica, and (b) certain prior out-of-court restructuring transactions
Expro Holdings, a leading provider of well flow management services to the oil and gas industry, in its prepackaged chapter 11 case
Certain subsidiaries of CGG S.A. in their prenegotiated chapter 11 cases by which the company and its subsidiaries equitized approximately $2 billion of unsecured debt through concurrent restructuring proceedings in France and the United States
Bicent Holdings and its subsidiaries and affiliates, owners and operators of a portfolio of electric generation plants and power industry services businesses, in their prearranged chapter 11 cases
The joint venture that owns the iconic Fontainebleau Miami Beach Hotel in the successful completion of its out-of-court restructuring of more than $840 million in debt
Progressive Molded Products, an Ontario-based auto supplier, and its U.S. subsidiaries and affiliates in the company's cross-border bankruptcy cases
BANKRUPTCY-RELATED LITIGATION EXPERIENCE
California Public Utilities Commission (CPUC) in the chapter 11 cases of PG&E Corporation and its primary operating subsidiary, Pacific Gas & Electric Company, California's largest investor-owned public utility and the largest public utility in U.S. history to file for bankruptcy, with a reported $71.4 billion in assets and $51.7 billion in liabilities. Brian also represented CPUC in PG&E's previous bankruptcy proceedings, including related litigation and appeals, from which PG&E emerged in 2003
JPMorgan Chase (as successor to Bear Stearns Investment Products Inc.) in an adversary proceeding arising out of the bankruptcy cases of Thornburg Mortgage and its affiliates
The second lien agent in the chapter 11 case of Sabine Oil & Gas
OTHER
As a member of the Media, Sports and Entertainment Group, Brian has extensive experience working on a number of music, media and entertainment company restructurings and related matters, including:
representing the initial purchasers with the Miramax film securitization
dick clark productions in the securitization of event television production contracts
a potential acquirer of the assets of MGM Films
a major music label in the chapter 11 case of Beyond Oblivion
a major music label in the chapter 11 case of Death Row Records
a major music label with various recording artist bankruptcies and out-of-court workouts