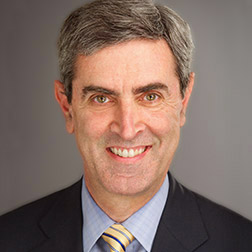 A partner in the Litigation Department and co-chair of the Securities Litigation and Enforcement Group, Charles E. Davidow focuses his practice on securities enforcement proceedings, corporate internal investigations and private securities litigation and arbitration. Chuck has extensive experience representing board committees, institutions and individuals in connection with investigations, litigation and SEC enforcement proceedings under the federal securities laws. He also represents issuers of securities and their officers and directors, as well as financial services firms and accounting firms, in class action and shareholder derivative litigation.
EXPERIENCE
Chuck is currently representing parties in numerous lawsuits and regulatory investigations under the federal and state securities laws. These include matters involving accuracy of disclosures and financial reporting, allegations of insider trading, and sales practices with respect to financial products.
Chuck has represented board committees conducting investigations of financial misconduct at Enron and WorldCom, along with numerous other companies. He has conducted internal investigations of subjects including allegations of insider trading, foreign corrupt practices, stock options backdating, use of special purpose entities, revenue recognition, timing of expenses and quality of corporate governance.

Chuck has represented companies and individuals in SEC and other regulatory investigations into most of the major Wall Street controversies of the last 30 years, including the insider trading scandal involving Ivan Boesky and others, the Salomon Brothers Treasury Auction scandal, the failure of Long-Term Capital Management, the collapses of Enron and WorldCom, the credit market disruptions, and cases involving allegations of mutual fund market timing, stock options backdating and numerous less publicized inquiries.

He has represented financial institutions, accounting firms, corporations, and corporate officers and directors in defending class actions and shareholder derivative actions, as well as parties to proxy contests. In recent years, he has represented parties in litigation including:
Taseko Mines Ltd. v. Raging River Capital, Civ. No. 16-390, 2016 WL 2595092 (D.D.C. May 5, 2016) (grant of preliminary injunction requiring disclosures by dissident investor group);
Rentokil - Initial Pension Scheme v. Citigroup, Inc., No. 12 Civ. 6653 (SHS), 2014 WL 470894 (S.D.N.Y. Feb 6, 2014) (dismissal of multibillion dollar class action on grounds of forum non conveniens), aff'd, 614 Fed. App'x 27 (2d Cir. 2016);
Cucinotta v. Deloitte & Touche, L.L.P., 302 P. 3d 1099 (Nev. 2013) (establishing absolute privilege against defamation claims based on disclosures required by federal securities laws);
In re Citigroup Auction Rate Securities Litigation, No. 08 Civ. 3095 (LTS), 2011 WL 744745 (S.D.N.Y. Mar. 1, 2011) (dismissal of multibillion dollar class action for failure to state a claim), aff'd, 471 Fed. Appx. 30 (2012);
In re Fannie Mae 2008 Securities Litigation, 742 F. Supp. 2d 382 (S.D.N.Y. 2010) (dismissal of class action claims against auditor arising out of losses incurred by Fannie Mae); and
Mayor and City of Baltimore, Maryland et al., v. Citigroup, Inc., et al., No. 08 Civ. 7746 (BSJ), 2010 WL 430771 (S.D.N.Y. Jan. 26, 2010) (dismissal of antitrust claims arising out of credit crisis), aff'd, 709 F. 3d 129 (2d Cir. 2013).
Chuck has represented a trade organization of the United States securities industry in filing amicus curiae briefs in cases in the Supreme Court and the courts of appeals affecting securities class action litigation, including Halliburton Co. v. Erica P. John Fund, Inc., 134 S. Ct. 2398 (2014); IBEW Local 98 Pension Fund v. Best Buy Co., 818 F.3d 775 (8th Cir. 2016); Waggoner v. Barclays Bank PLC, No. 16-1912 (2d Cir. 2016); and Pension Funds v. Goldman Sachs Group, Inc., No. 16-250 (2d Cir. 2016).
Chuck has also represented the National Women's Law Center and other organizations on a pro bono basis in filing amicus curiae briefs supporting the contraceptive care mandate of the Patient Protection and Affordable Care Act and implementing regulations in Zubik v. Burwell, No. 14-1418 (S. Ct. 2016), and Burwell v. Hobby Lobby Stores, Inc., No. 13-354 (S. Ct. 2014), as well as in numerous court of appeals cases leading up to those Supreme Court cases.
Chuck speaks regularly on topics relating to corporate governance, on regulatory and litigation aspects of the credit market crisis, and on lessons to be drawn from the corporate scandals of recent years. He was named by Washingtonian Magazine as one of its top securities enforcement lawyers in DC (2009-2014) and he has been recognized by Chambers USA as one of the country's leading lawyers in Securities Regulation/Enforcement (2008-2015), by Benchmark Litigation as a National securities and DC litigation "Star" (2009-2016) and a Tier 1 individual nationally for Securities Litigation, by his peers for The Best Lawyers in America in securities litigation and securities regulation (2011-2015), by The Legal 500 in Financial Services: Litigation and Securities: Shareholder Litigation (2012-2014), and by Super Lawyers as a DC securities litigator (2010-2014).

Chuck served as editor and treasurer of the Harvard Law Review.