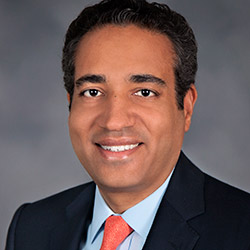 A partner in the Litigation Department, David Brown focuses his practice primarily on white collar defense and regulatory enforcement matters and internal investigations. His practice also includes securities and other civil litigation.
EXPERIENCE
21st Century Fox in investigations concerning Roger Ailes, Bill O'Reilly and other related matters;
The National Football League in an investigation concerning workplace conduct at the Miami Dolphins following the departure of offensive lineman Jonathan Martin;
The National Basketball Players Association in an investigation into allegations of nepotism and conflicts of interest;
A former executive of mortgage giant Freddie Mac in an SEC enforcement action concerning disclosures regarding subprime mortgages;
The CEO of a public pharmaceutical company in a DOJ investigation relating to the company's sales and marketing practices;
The CEO and CFO of a public pharmaceutical company in securities litigations concerning statements to investors;
The former CEO of an Asian conglomerate in connection with a DOJ FCPA investigation of its operations in Brazil, Eastern Europe and Central Asia;
A multilateral development bank in connection with an internal investigation of corruption by one of its directors;
A private manufacturing firm in connection with an internal FCPA investigation concerning conduct in the Middle East and Asia;
A former executive of a European multinational company in connection with a DOJ FCPA investigation of its operations in the Middle East;
Skanska and Tutor Perini, two of the largest construction companies in the U.S., in government investigations concerning the utilization of minority-owned subcontractors;
Prudential in a litigation challenging the prior settlement of hundreds of employment discrimination claims;
Onex Corporation in a litigation arising from the sale of a medical services company to a private equity firm; and
I. Lewis "Scooter" Libby, chief of staff to former Vice President Dick Cheney, on perjury charges.
David also maintains an active pro bono practice. Recently, he represented Success Academy Charter Schools in cases where plaintiffs sought to prevent the co-location of charter schools in school buildings owned by the New York City Department of Education.
David is recognized by The Legal 500 for his work in General Commercial Disputes. In 2011, he was named to The National Law Journal's inaugural "Minority 40 Under 40 List," and in 2013 he was named to the New York Law Journal's "Rising Stars" list. David was also named to the 2014 Crain's New York Business "40 Under 40" list.
In 2013, David served as a member of the Panel for Educational Policy, the successor entity to the New York City Board of Education, as an appointee of former Mayor Michael Bloomberg.
David currently serves on the Board of Directors of the Council of Urban Professionals.
David served as a notes editor of the Harvard Law Review.