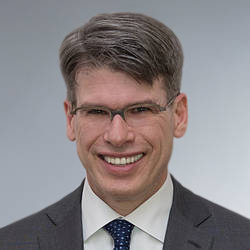 A partner in the Litigation Department, Josh Soven focuses on government antitrust investigations, antitrust litigation and counseling on competition issues. Described by Chambers USA as "extremely knowledgeable, an excellent strategist and a great communicator," Josh represents leading companies before the Antitrust Division of the U.S. Department of Justice, the Federal Trade Commission and in the federal courts.
EXPERIENCE
Josh has obtained approval of some of the highest-profile, most complex strategic transactions for numerous prominent companies. Among others, Josh advised:
Deutsche Telekom in the $26 billion purchase of Sprint by DT's subsidiary, T-Mobile;
LinkedIn in its $26 billion sale to Microsoft;
St. Jude Medical in its $25 billion sale to Abbott Laboratories;
LogicBio® Therapeutics in its sale to Alexion, AstraZeneca Rare Disease (Alexion);
Marriott in its $13 billion acquisition of Starwood;
Francisco Partners in the sale of its subsidiary Trellis Rx to CPS Solutions;
Hewlett Packard Enterprise in the sale of its information technology services business to Computer Sciences Corporation and its sale of mobile device patents to Qualcomm;
Southern Power in its $8 billion acquisition of AGL Resources;
Grubhub in its $7.3 billion sale to Just Eat Takeaway;
MuleSoft in its $6 billion sale to Salesforce;
AECOM in its $6 billion acquisition of URS;
Tenet Healthcare in its $2 billion acquisition of United Surgical Partners International and its acquisition of Emanuel Medical Center, obtaining unconditional clearance following an FTC second request;
Southern Power in its $2 billion joint venture with Kinder Morgan;
A large industrial company in its $1.7 billion acquisition of a competitor in the paper-based consumer products sector, obtaining unconditional clearance following a DOJ second request;
Fiserv in its $690 million purchase of Elan Financial Services;
Norbord in its $650 million acquisition of Ainsworth, obtaining unconditional clearance following a DOJ second request;
Capsule Technologies in its $635 million sale to Royal Philips;
PayScale in its acquisition of Payfactors;
RedSail Technologies in its acquisition of PioneerRx;
Minerva Surgical in its acquisition of medical devices from Boston Scientific; and
Recordati in its acquisition of rare-disease products from Lundbeck.
Josh's antitrust litigation experience ranges from M&A litigation to complex multidistrict litigations and class actions. Josh was lead counsel for Deutsche Telekom in connection with T-Mobile's successful merger with Sprint, which was selected by Global Competition Review as the "Competition Matter of the Year" in 2020. He currently represents BNSF Railway in a number of cases involving allegations that railroads conspired to impose fuel surcharges on rail shippers.
Josh served in leadership and trial counsel roles in both the DOJ's Antitrust Division and the FTC. From 2007 to 2012, Josh was Chief of the Litigation I Section of the DOJ's Antitrust Division (now the Healthcare and Consumer Products Section), where he directed all of the division's investigations and litigation challenges in the health insurance, hospital, consumer products, packaging, beer and dairy sectors. In addition, Josh served as a trial attorney in the division's Networks and Technologies Section, where he directed investigations in the software, electronic payment systems and financial services fields.
From 2004 to 2007, Josh was an Attorney Advisor to FTC Chairman Deborah Platt Majoras on antitrust enforcement and policy matters. Earlier in his career, he was a special assistant in the U.S. Attorney's Office in Alexandria. Josh also served as a law clerk for the Honorable Robert G. Doumar, U.S. District Court for the Eastern District of Virginia.
Josh is consistently named among the nation's top antitrust attorneys by Chambers USA in the Antitrust – District of Columbia category. Clients commented that he "brings deep prior experience in senior positions at both the FTC and DOJ to his highly regarded antitrust practice." He is regularly listed as a leading antitrust lawyer by Best Lawyers. In 2015, he was recognized as an "Antitrust Trailblazer" by The National Law Journal for his merger clearance achievements.
Josh is currently an editor of the American Bar Association's Antitrust Magazine, and is a former editor of the ABA's Antitrust Law Journal. He has spoken at many conferences on antitrust enforcement issues and served as a lecturer at the Kellogg School of Management at Northwestern University, where he co-taught a course on strategy and competition policy in the healthcare sector.