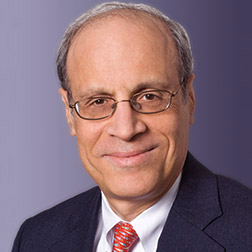 A partner in the Litigation Department, Lew Clayton is a deeply experienced trial lawyer whose strength in the courtroom has yielded consistently favorable outcomes for his clients in their most significant commercial disputes. Lew handles a range of high-profile matters, including pre- and post-closing M&A litigation, including appraisal litigation; contested bankruptcy matters; high-value contract and employment disputes; the defense of securities and other fraud allegations; and a variety of regulatory investigations. Clients have recognized Lew as "the most impressive litigator I have witnessed; he has great judgment, understands business implications and is extremely knowledgeable."
AWARDS AND RECOGNITIONS
Lew has consistently received accolades and recognitions throughout his four-decade career, particularly for his trial achievements. He has twice been named "Litigator of the Week" by The American Lawyer, including for his recent trial and appellate victory on behalf of Fresenius SE in a precedent-setting M&A lawsuit in Delaware, and was named a 2019 "Winning Litigator" by The National Law Journal. He previously won "Litigator of the Week" for his groundbreaking work resolving a high-stakes actuarial malpractice case on behalf of the Alaska Retirement Management Board. Lew is highly regarded nationally by Chambers USA, The Legal 500 and Best Lawyers in the areas of intellectual property, copyright, ERISA and commercial litigation, with clients noting that Lew "is truly exceptional at getting results."
EXPERIENCE
Lew has advised a wide range of publicly listed companies, financial institutions, hedge funds, and private equity firms and their portfolio companies. He has also represented prominent individual executives and public figures facing fraud and other allegations, as well as in libel matters.
In addition to his deals-focused and bankruptcy-focused litigation practice, Lew regularly advises boards on fiduciary duty, governance and litigation issues in acquisitions, creditor disputes and recapitalizations. He is highly regarded in the area of intellectual property litigation, including advertising and defamation matters, and ERISA litigation.
Representative merger litigations include:
Fresenius Kabi AG, as advisor and lead trial counsel, obtaining the only ruling of a Delaware court finding that termination of a proposed $4.3 billion merger with Akorn Pharmaceuticals Inc. was justified because of a "material adverse change" in Akorn's business. The decision was affirmed by the Delaware Supreme Court.
Multiple Material Adverse Event litigations stemming from the COVID-19 pandemic, including representing Simon Property Group in litigation concerning its acquisition of a majority interest in Taubman Realty Group, achieving a favorable settlement resulting in an $800 million purchase price reduction; and Comtech Telecommunications in obtaining a favorable settlement allowing for the termination of a major merger agreement.
Apollo Global Management, LLC:

and portfolio company CORE Media Group in the successful defense of a stockholder class action arising from Apollo's acquisition of CORE, in which shareholders alleged that Apollo aided and abetted CORE's directors in alleged breaches of their fiduciary duties;
portfolio company CKx, Inc. (now known as CORE Media Group) in the successful defense of an appraisal proceeding in which the Chancery Court held, after a full trial on the merits, that the merger price being offered by the acquirer, certain funds managed by affiliates of Apollo Global Management, LLC, was the best available measure of CKx's fair value. That decision was affirmed by the Delaware Supreme Court; 
Apollo and portfolio company Hexion Specialty Chemicals in the favorable settlement of multibillion-dollar claims asserted by Huntsman Corporation in multiple jurisdictions after an adverse judgment in the Delaware Court of Chancery regarding a merger agreement with Huntsman; and 
portfolio company Shutterfly, Inc. in securing the dismissal, affirmed on appeal, of a stockholder class action concerning disclosures made in a proxy statement the company issued prior to being acquired in a $2.7 billion transaction.

Several investment funds that collectively held a minority stake in Loral Space & Communications in a significant trial victory in a challenge to an equity transaction in which the Delaware Court of Chancery issued a sweeping injunctive relief and an award of all attorney's fees.
Representative bankruptcy litigations include:
The Restructuring Committee of the Board of Directors of Sears Holdings Corporation in the retailer's Chapter 11 cases, including the investigation of and retention of potential causes of action against the former Sears chairman, including potential fraudulent conveyance and breach of fiduciary claims, and the sale hearing.
Cumulus Media Inc. in a bankruptcy court bench trial win resolving a valuation dispute and confirming a chapter 11 plan.
Caesars Entertainment Corporation in connection with litigation related to the chapter 11 cases of its subsidiary Caesars Entertainment Operating Company, Inc.
Representative ERISA litigations include:
Numerous matters for Citigroup, including:

the dismissal, affirmed on appeal, of ERISA claims alleging that Citigroup pension plan fiduciaries shouldn't have allowed retirement plan participants to invest in Citigroup stock from 2008 to 2009, when their investments allegedly dropped by more than $1.5 billion. It was among the first successful motions to dismiss a "stock drop" case alleging that ERISA participants suffered losses on company stock following a landmark Supreme Court decision in Fifth Third Bancorp;
a Second Circuit victory reversing the district court and throwing out claims alleging that Citigroup's multibillion-dollar cash balance plan violated ERISA's backloading, age discrimination and notice requirements; and
the settlement of an ERISA litigation in which plaintiffs alleged that the plan's investment committees breached their fiduciary duties by selecting or failing to remove as investment options certain mutual funds affiliated with Citigroup and that allegedly charged excessive management fees.
Representative complex commercial and contract disputes include:
Alaska Retirement Management (ARM) Board in the groundbreaking $500 million settlement of a malpractice litigation brought by pension plans for public employees in the State of Alaska against Alaska's former actuary, Mercer (US) Inc., claiming that the actuary's mistakes contributed at least $1.8 billion to Alaska's pension shortfall.
Connecticut Carpenters Pension Fund in a landmark $40 million jury verdict in federal district court in New Haven in an actuarial malpractice case brought on behalf of the pension fund that serves unionized carpenters in Connecticut against actuarial firm Watson Wyatt.
JPMorgan's investment management division in the trials, and subsequent favorable resolution, of two lawsuits alleging billions of dollars in damages brought by Ambac and Assured, guarantors of bonds that suffered catastrophic losses in 2007-2008 and by a major corporate investor in subprime securities. Each lawsuit alleged gross negligence and breaches of contract and fiduciary duty.
Simon Property Group in the dismissal, affirmed by the Delaware Supreme Court, of a high-profile Chancery Court litigation arising out of stock-based compensation allocated to its CEO.
Representative IP and advertising litigations include:
Carnival in the dismissal of claims alleging infringement of copyrights in Broadway musicals in performances on cruise ships traveling outside of U.S. waters.
Castrol in the successful defense of five separate advertising litigations, securing federal court injunctions against the continued broadcast of a competitors' nationwide advertising campaigns. 
Lew previously served as chair and co-chair of the Committee on Intellectual Property of the Commercial and Federal Litigation Section of the New York State Bar Association. He is a regular contributor to the New York Law Journal and the National Law Journal, where he writes a column on intellectual property litigation. He serves on Paul, Weiss's Technology Committee.