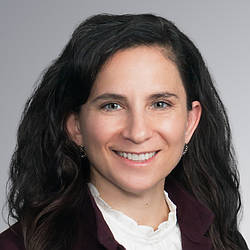 A counsel in the Litigation Department, Martha handles antitrust and other high-stakes competitive disputes in the technology industry spanning a wide variety of substantive areas, including trade secrets, contract, business torts, securities fraud and employment disputes involving senior executives. A well-rounded and versatile civil litigator, Martha has helped her clients succeed at all stages of a case and has managed large matters through intensive discovery and pre-trial preparations. She has won preliminary injunctions, motions to dismiss and for summary judgment; has served as trial counsel in four cases; and has successfully resolved other matters on the eve of trial.
Martha's practice also includes congressional investigations, where she brings her investigative and crisis communications skills to bear in helping clients respond to reputation-threatening, public-facing government inquiries. She has prepared many first-time witnesses for high-stakes testimony before law enforcement agencies, inspectors general and congressional committees.
EXPERIENCE
Martha's recent engagements include:
Litigation
Defending a major biopharmaceutical company facing discrimination claims in connection with its early talent pipeline program for underrepresented groups;
Defending a major retailer in various antitrust class actions and related securities fraud class actions;
Favorably settling, on the eve of trial, a gender discrimination and retaliation lawsuit on behalf of a telecommunications company;
Favorably settling, on behalf of a professional sports team, an arbitration involving an employment dispute with a coach;
Favorably settling, on behalf of a major technology company, an arbitration involving an employment dispute with its former senior vice president;
Serving as a key member of the trial team in defense of a major technology company in the highest-profile trade secrets case ever taken to trial, resulting in a favorable settlement after four days of trial;
Defending a major consumer electronics company against fraud, business tort, securities and unfair competition claims asserted in California state court by a former manufacturer and distributor that sought over $1 billion in damages, prevailing on summary judgment against all claims on the eve of trial;
Representing a global science company in trade secret and breach of non-competition disputes, successfully obtaining a preliminary injunction against a former employee in the non-compete action and favorably settling the trade-secret misappropriation dispute on the eve of trial;
Winning a complete defense verdict as a member of the trial team representing a leading technology company in a high-profile billion-dollar federal antitrust class action concerning the portable music player industry; and
obtaining a historic judgment for college athletes in O'Bannon v. NCAA, resulting in a finding that the NCAA was in violation of the antitrust laws and ordering injunctive relief for NCAA athletes permitting the sharing of name, image and likeness monies.
Congressional investigations 
Representing a major retail company in testimony before the U.S. House Committee on the Judiciary;
Representing a global science company in testimony before the U.S. House Committee on Oversight and Reform;
Representing a social media company in testimony before the Senate Homeland Security and Government Affairs Committee; and
Representing a high-profile former government employee in simultaneous investigations by the Department of Justice, an agency Inspector General and a congressional select committee.
Martha has an active pro bono legal practice. She currently represents child victims of sexual abuse in pro bono civil litigation against the Washington Hebrew Congregation's preschool for negligently creating an environment in which multiple children were abused. She also works to advance the firm's commitment to diversity and inclusion in the legal profession, and has participated in Leadership Council on Legal Diversity programming.
Earlier in her career, Martha served as a law clerk to Judge Marjorie O. Rendell of the U.S. Court of Appeals for the Third Circuit and to Judge Roslynn R. Mauskopf of the U.S. District Court for the Eastern District of New York. Martha also served as a congressional staffer for then-Chair of the House Rules Committee, former U.S. Representative Louise Slaughter.