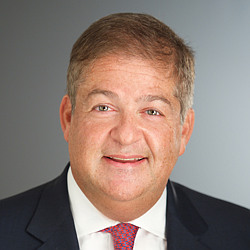 Co-chair of the Restructuring Department and a member of firm Management, Paul Basta represents debtors, creditors and investors in a broad range of restructuring matters, including chapter 11 cases, cross-border insolvency matters, out-of-court restructurings and bankruptcy-related acquisitions. Paul has represented a diverse range of clients spanning numerous industries in some of the most complex and contentious restructuring matters of the last twenty-five years. Some of Paul's significant debtor representations have included advising Revlon, Charter Communications, Global Crossing, Caesars Entertainment Operating Company, National CineMedia, Party City, Diamond Offshore Drilling, Sears, Cumulus Media, Hawaiian Telecom, LINN Energy, Samson Resources, Marvel Entertainment, Reader's Digest, Kerzner International, TOUSA, and Tecumseh Products, among others. Paul has extensive experience representing creditors in major bankruptcies and restructuring matters, including funds such as Bain Capital, Centerbridge, GoldenTree, Blackstone, HPS Investments and TPG Partners. He has also represented numerous private equity funds in connection with their distressed portfolio companies. Paul represented the Houston Astros in connection with the Houston Regional Sports Network chapter 11 case.
Awards and Recognitions
Paul has earned consistent recognition in Chambers Global, The Best Lawyers in America and IFLR1000, which has selected Paul as a leading lawyer in restructuring every year since 2008. Currently recognized as a Band 1 practitioner by Chambers USA, Paul has earned praise for more than a decade for being an attorney who "is among the 'upper echelons of lawyers.'" Clients recognize that "he is an intellectual powerhouse; if there is a problem that no one has ever seen before he is the one to sit down and figure it out." The Legal 500 lists Paul in the "Hall of Fame," recommending him as "brilliant, but above all he relates to people and manages to create compromise from initially acrimonious situations." He has been selected twice as one of Law360's "Bankruptcy MVPs" and is named in Lawdragon's "500 Leading US Bankruptcy & Restructuring Lawyers."
The American Lawyer recognized Paul as one of their "Dealmakers of the Year" for 2020 for his work advising the independent restructuring subcommittee of the board of Sears on the retailer's massive chapter 11 case, a deal which has also been recognized by IFLR as 2020 "Deal of the Year: Restructuring and Insolvency." His representation of Charter Communications garnered recognition by the Financial Times "U.S. Innovative Lawyers Report" in 2010 and earned high praise from The Deal, which named the Charter reorganization as one of its "Deals of the Year" for 2009.
Paul regularly lectures and publishes articles on restructuring topics. He has written for an array of notable industry publications, including New York Law Journal and Daily Bankruptcy Review, among others, and has led numerous seminars at conferences held by leading industry organizations including the American Bankruptcy Institute, Practising Law Institute, Federal Bar Council Bankruptcy Litigation Committee, Turnaround Management Association, and Renaissance American Management. Paul is a fellow of the American College of Bankruptcy and The American Bar Foundation, and a member of the Board of Directors for Her Justice. He currently teaches a course on corporate restructuring at George Washington University Law School.
COMPANY EXPERIENCE
CONSUMER AND RETAIL

Revlon, a leading global beauty company, and certain of its subsidiaries in their chapter 11 cases in the U.S. Bankruptcy Court for the Southern District of New York
The Restructuring Sub-Committee of the Board of Directors of Sears, a leading retailer in the appliance, tool, lawn and garden, fitness equipment, automotive repair and maintenance retail sectors, in the company's chapter 11 cases, including the investigation of potential claims and causes of action in related party transactions and the court-approved $5.2 billion sale of assets
Party City, a global leader in the celebrations industry, and certain domestic subsidiaries in its prearranged chapter 11 proceedings, as well as the provision of $150 million of debtor-in-possession financing, in the U.S. Bankruptcy Court in the Southern District of Texas
National CineMedia, the largest movie theater advertising business in North America, in its chapter 11 cases filed in the U.S. District Court in the Southern District of Texas
The Great Atlantic & Pacific Tea Company (A&P Supermarkets), an operator of 395 supermarkets throughout the U.S., in its chapter 11 cases
Barneys, a luxury specialty retailer, in its successful out-of-court restructuring
American Color Graphics, a printing company, in its merger with Vertis through a prepackaged chapter 11 case
Footstar, a shoe retailer, and thousands of its store corporations in a complicated multiyear restructuring that involved an immediate shut down of the Just-for-Feet store chain, a $300 million sale of the Footaction chain to Foot Locker and a reorganization around the company's Kmart shoe business
MoneyGram, a global provider of money transfer and payment services, in its consensual out-of-court restructuring
Leiner Health, a vitamin supplier, in its chapter 11 proceedings and the sale of its business
The Grand Union Company, one of the largest supermarket chains in the country, in a 60-day prepackaged chapter 11 case and, subsequently, in the wind down of its business operations
ENERGY

Diamond Offshore Drilling, a leading provider of offshore drilling services, and 14 of its U.S. and foreign subsidiaries, in their chapter 11 cases in the Southern District of Texas, which provided for the equitization of approximately $2.1 billion in senior unsecured note obligations and the provision of over $625 million of new capital
Flying J Corporation, a wholesaler and distributer of petroleum products, in its chapter 11 proceeding
Foresight Energy, a leading producer of thermal coal based in the Illinois basin, in its prearranged chapter 11 case that reduced $1 billion of its funded indebtedness
LINN Energy, an independent oil and natural gas exploration and production company, and its affiliates in its chapter 11 cases
Longview Power, one of the largest independent coal companies in North Appalachia, and certain of its affiliates in its chapter 11 cases involving the restructuring of approximately $1 billion in funded debt
Murray Energy Holdings, the largest privately-owned coal company in the U.S. headquartered in St. Clairsville, Ohio, in connection with its out-of-court restructuring
OGX, a Brazilian oil company, in Latin America's largest bankruptcy
Sabine, an oil and natural gas company, in its chapter 11 case
Samson Resources, an onshore oil and gas exploration and production company, in its chapter 11 cases
Templar Energy, an independent upstream oil and gas company, in its prepackaged chapter 11 cases in the District of Delaware, pursuant to which the company sold substantially all of its assets under section 363 of the Bankruptcy Code
HEALTHCARE
Olympus Healthcare, a healthcare provider, in its out-of-court restructuring
PHP Healthcare Corporation, a healthcare provider, in its chapter 11 wind down
Sun Healthcare Group, one of the largest providers of long-term subacute and respiratory healthcare services in the U.S., in the renegotiation of hundreds of leases and the development of a consensual plan of reorganization
Sunrise Assisted Living, an operator of assisted living facilities for senior citizens, in its out-of-court restructuring
MEDIA AND TELECOMMUNICATIONS

Charter Communications, the fourth-largest cable operator in the U.S., in one of the largest prearranged chapter 11 filings in history
Global Crossing, a global communications enterprise consisting of over 80 affiliated debtors operating in 27 countries and more than 200 cities worldwide, in its massive restructuring, including its sale to a Singapore buyer through a chapter 11 plan of reorganization
Hawaiian Telcom Communications, Hawaii's dominant local telecommunications provider, in its chapter 11 restructuring
Cumulus Media, the nation's second largest radio company with 446 stations spread across 90 markets, and certain of its affiliates in its chapter 11 cases
Marvel Entertainment Group, one of the nation's largest comic and media companies, in its chapter 11 reorganization
Reader's Digest Association, a media and publishing company, in a prearranged bankruptcy completed in six months
Nextwave Telecommunications, owner of wireless licenses, as corporate finance counsel in multiple financings, the sale of licenses to Cingular and the transfer of licenses to Verizon through a chapter 11 plan of reorganization
Rhythms NetConnections, a DSL provider, in its chapter 11 restructuring, including the sale of its business to Worldcom through a section 363 bankruptcy sale
Verado Communications, a local exchange carrier, in the wind down of its business operations
SunCom Wireless, a wireless provider, in its consensual out-of-court restructuring
Acterna Corporation, a maker of telecommunications testing equipment, in its $1 billion reorganization through a prearranged chapter 11 case that lasted less than six months, including the sale of non-core businesses
ChoiceOne Communications, a competitive local exchange carrier, in its 60-day prepackaged chapter 11 restructuring
REAL ESTATE, HOSPITALITY AND GAMING
Caesars Entertainment Operating Company, a majority-owned subsidiary of Caesars Entertainment Corporation, in its $18.4 billion chapter 11 restructuring
Kerzner International, an international developer and operator of destination resorts, casinos and luxury hotels, in its successful out-of-court restructuring of more than $3 billion of indebtedness
MS Resorts, an owner-operator of five luxury resort properties, in its chapter 11 restructuring
Olympia & York Companies (USA), the U.S. operations of Paul Reichmann's U.S. real estate enterprise, in restructuring numerous New York properties with billions of dollars in debt, including the World Financial Center, over a five-year period
TOUSA, a homebuilder and financial services provider, and its subsidiaries in connection with restructuring liabilities arising out of litigation involving a joint venture
UTGR (Twin River), Rhode Island's largest slot parlor and casino, and its affiliates in its chapter 11 cases
Kimball Hill Homes, a homebuilder, in its chapter 11 case
2 Broadway Associates, a single purpose entity owning the 2 Broadway office tower in New York, in its prepackaged chapter 11 case
TRANSPORTATION
Hawker Beechcraft, a manufacturer of business, special mission, light attack and trainer aircraft, in its prearranged chapter 11 cases
Proterra, a publicly traded developer and producer of commercial electric vehicle technology, including proprietary battery systems, electric transit buses, and turnkey charging solutions, in its chapter 11 cases in the District of Delaware
CHC Group, one of the largest providers of helicopter services, in connection with a comprehensive out-of-court recapitalization transaction involving the reduction of up to $520 million in funded debt and over $100 million in new money and other liquidity enhancements
Dura Automotive Systems, an auto systems and hardware manufacturer, in its chapter 11 reorganization
Tecumseh Products Company, a manufacturer of engines, compressors and related products, in a series of restructuring and sales transactions
Autocam Corporation, an auto parts manufacturer, in its consensual out-of-court recapitalization
CREDITOR, SPONSOR AND ACQUIRER EXPERIENCE
An ad hoc group of holding company noteholders, including Appaloosa Management, in the chapter 11 cases of Intelsat S.A. and its co-debtor affiliates, operator of the world's largest and most advanced satellite fleet and connectivity infrastructure
An ad hoc group of second lien lenders of telecom company Ligado Networks in Ligado's successful out-of-court restructuring of approximately $14 billion of liabilities and issuance of $2.85 billion of 15.5% PIK Senior Secured First Lien Notes due 2023 and $1 billion of 17.5% PIK Senior Secured Notes due 2024
An ad hoc committee of cross-holders holding approximately 45% of PetSmart's secured and unsecured debt
An ad hoc committee of PIK loan lenders to EB Holdings II, the parent company of Eco-Bat Technologies Limited, the world's largest producer of lead and lead alloys in the restructuring of approximately $2.5 billion in funded debt obligations through the company's prepackaged chapter 11 case
TPG Partners in the prearranged chapter 11 proceedings of its portfolio company,Crew Group, an internationally recognized omni-channel retailer of women's, men's and children's apparel, shoes and accessories
Brookfield in a restructuring of its portfolio company, Altera Infrastructure, a leading international midstream services provider to the oil and gas industry, through prearranged chapter 11 cases in the Southern District of Texas
The Carlyle Group, as a plan sponsor and post-bankruptcy new money investor in the prepackaged chapter 11 cases of Guitar Center, the world's leading musical instrument retailer
An ad hoc group of prepetition second lien lenders in the chapter 11 cases of FULLBEAUTY Brands, a preferred brand portfolio of plus-size women's clothing, swimsuits, accessories and home goods, and certain affiliates, which restructured more than $1.2 billion of prepetition debt through a prepackaged plan of reorganization that was approved by the U.S. Bankruptcy Court for the Southern District of New York less than 24 hours after the company filed for chapter 11 protection
The Carlyle Group in connection with the out-of-court comprehensive recapitalization of Wesco Aircraft Holdings (d/b/a Incora), a leading provider of comprehensive supply chain management services to the global aerospace and other industries
TPG Capital in the coordinated U.S. and Canadian restructuring proceedings for Cirque du Soleil, a world-renowned Montreal-based producer of live entertainment and circus arts shows
General Motors LLC, the purchaser of substantially all of the assets of General Motors Corp (now known as Motors Liquidation Company) ("Old GM"), in litigation in the bankruptcy court related to a proposed settlement between a trust representing Old GM and plaintiffs asserting personal injury and economic loss claims arising from ignition switch and other alleged defects in vehicles manufactured by Old GM that were recalled in 2014
Blackstone Group in a restructuring of its portfolio company, Frontera Generation, the operator of a 526 megawatt power plant on the U.S.-Mexican border, through prearranged chapter 11 cases in the Southern District of Texas
TPG Global and EIG Management Company in an out of court restructuring of their equity investment in Jonah Energy Holdings, one of the largest privately-held natural gas producers in the United States
HPS Investment Partners in all aspects of the chapter 11 cases of LBI Media, an American Spanish-language television network, and its affiliates, including in providing debtor-in-possession financing and exit financing
Blackstone Credit, the working interest owner of oil and gas assets in the restructuring of its affiliates in the chapter 11 cases of Mesquite Energy, Inc. (f/k/a Sanchez Energy), an oil and gas exploration and production company
Affiliates of Prudential Capital Partners and Onex Falcon as petitioning creditors in the involuntary chapter 11 cases and subsequent consensual out-of-court restructuring of American Achievement Corporation, a leading publisher of yearbooks, manufacturer and direct marketer of scholastic and graduation products, and provider of graduation commencement services
Lion Capital, as secured lender and equity sponsor, in the chapter 11 cases of Alex and Ani, a customizable jewelry company
Continental Grain Company and Arlon Food and Agriculture Partners in the prepackaged chapter 11 cases of Cici's Holdings and certain of its affiliates
GSO, Caspian, and Knighthead in the restructuring of Roust, an East European vodka distillery
The ad hoc committee of LuxCo noteholders in Nextel International, a mobile services communication provider
Lehman Brothers, as lender, in the chapter 11 case of Mirant, one of the nation's largest energy companies
H Partners Management and other creditors converting their claims into ownership of Six Flags through a chapter 11 proceeding
Bondholders in the consensual restructuring of Ziff-Davis Media, a global digital-media company, through an exchange offer
Qwest Communications as stalking horse bidder to Allegiance Communications, a competitive local exchange carrier
Bondholders of Excite@Home, an owner of high-speed cable-modem technology, in the company's chapter 11 case
FSA in constructing a multi-lateral trading program of derivative contracts
Dresdner Bank in the chapter 11 case of Pegasus Gold Corporation, including enforcement of derivative contracts
Numerous counterparties in the bankruptcy of Lehman Brothers
Citigroup as:

provider of debtor-in-possession financing to Service Merchandise, a retailer chain of catalog showrooms
provider of debtor-in-possession financing to Friedmans Jewelers, a U.S. company that owned and operated fine jewelry specialty stores
counterparty to repurchase agreements regarding mortgage-backed securities in chapter 11 case of Criimi Mae, a commercial mortgage broker
lender and counterparty to various repurchase agreements, including New Century, American Home and C-Bass

Credit Suisse as:

bidder for exit financing for RCN, a telecommunications provider
provider of exit financing to Anchor Glass, a Florida-based manufacturer of glass products
agent for various lenders to Healthsouth, successfully negotiating for an early out-of-court payout in full of their loan with a premium

Lehman Brothers:

in the consensual out-of-court restructuring of American Cellular, a wireless company
as agent to various lenders to a subsidiary of Mirant, one of the nation's largest energy companies, in Mirant's chapter 11 case

Receivables lender to Greater Southeast Community Hospital Corporation, a Washington, D.C. hospital, successfully litigating validity of the lender's security interest