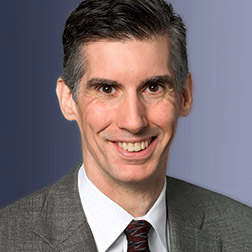 Of counsel in the Litigation Department, Walter Rieman focuses his practice on civil litigation arising from securities-related disputes, other commercial and corporate disputes, and disputes concerning governmental regulation. His practice has recently included a range of matters related to disclosure and fraud-related issues, fiduciary duties, mergers, corporate governance, commercial contracts and federal and state regulatory issues. He has argued appeals before the Second, Seventh, and Ninth Circuits, before New York's Appellate Division, and before the New York Court of Appeals.
EXPERIENCE
Walter has litigated many individual, derivative and class actions raising securities-related claims under federal and state law. He has also litigated many other commercial disputes, including contract-based claims, product liability claims and other tort claims. He has frequently participated in litigating challenges to class certification, including constitutionally based challenges, and other challenges by defendants to various forms of consolidated or mass actions. In addition to his work on private litigations, Walter's experience as a business litigator has included the representation of defendants in actions brought by regulators before federal and state courts and administrative agencies, including the United States Securities and Exchange Commission. Walter has represented both private clients and governmental entities in a number of matters concerning statutory or constitutional constraints on governmental regulation. Walter also has extensive experience involving distressed sovereign debt.
Walter recently briefed and argued Petróleos de Venezuela S.A. v. MUFG Union Bank, N.A., 2020 WL 6135761 (S.D.N.Y. Oct. 16, 2020). In that action, the district court granted summary judgment for our clients, who are the trustee and collateral agent for certain bonds, dismissing claims challenging the enforceability of the bonds. Walter briefed and argued appeals in AHW Investment Partnership v. Citigroup Inc., 661 Fed. App'x 2 (2d Cir. Aug. 6, 2016) (affirming dismissal of "holder" claims against our client Citigroup Inc.), aff'g 980 F. Supp. 2d 510 (S.D.N.Y. 2013) Janes v. Triborough Bridge & Tunnel Authority, No. 13‑4377, 2014 WL 7331578 (2d Cir. Dec. 24, 2014) (affirming summary judgment dismissing claims against our client the Metropolitan Transportation Authority alleging that certain tolls violated the Commerce Clause and other provisions of the U.S. Constitution), aff'g 977 F. Supp. 2d 320 (S.D.N.Y. 2013) (decision granting summary judgment, which Walter also briefed and argued); St. Stephen's School v. PricewaterhouseCoopers Accountants N.V., 570 F. App'x 37 (2d Cir. 2014) (vacating and remanding class certification order in securities-related action against our clients The Citco Group Limited and affiliates); NML Capital, Ltd. v. Republic of Argentina, 952 N.E.2d 482 (N.Y. 2011) (awarding substantial additional interest to our clients on their holdings of defaulted sovereign debt); Assured Guar. (U.K.) Ltd. v. J.P. Morgan Inv. Mgmt,. 962 N.E.2d 765 (N.Y. 2012); Kagan v. HMC-N.Y., Inc., 100 A.D.3d 468 (1st Dep't 2012); and Kagan v. HMC-N.Y., Inc., 94 A.D.3d 67 (1st Dep't), appeal dismissed, 973 N.E.2d 182 (N.Y. 2012). He is a principal author of other recent appellate briefs, including briefs filed in the Supreme Court of the United States.