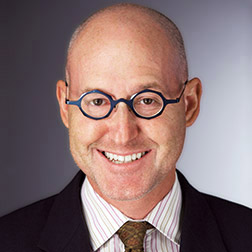 Lawrence (Larry) Witdorchic is a partner in the Employee Benefits and Executive Compensation Group. Since 2011, Larry has been named a leading individual for Employee Benefits & Executive Compensation by Chambers USA and The Legal 500.
EXPERIENCE
Larry advises a wide variety of clients in transactional matters, including private equity funds and publicly-held corporations, with respect to the executive compensation and employee benefits features of mergers, takeovers, other acquisitions, dispositions and initial public offerings. Larry's practice includes the structuring and design of equity compensation arrangements, including stock options, stock appreciation rights, restricted stock, phantom stock, performance shares and LLC/partnership interests (including profits interests), and all facets of nonqualified deferred compensation plans and arrangements, including tax and accounting consequences. He advises clients on the creation, negotiation and modification of employment agreements, separation and termination agreements, change in control arrangements, often in connection with significant corporate transactions. Larry also provides securities laws advice relating to employee benefits and executive compensation, including registration of benefit plans on Form S-8 and compliance with Rule 701 under the Securities Act and compliance with the various disclosure requirements and compliance with Section 16 and Rule 16b-3 under the Exchange Act. In addition, he assists private equity funds and other entities with significant pension plan investors in complying with ERISA fiduciary rules, including structuring of acquisitions and dispositions to comply with ERISA's plan asset rules regarding venture capital operating companies (VCOCs), real estate operating companies (REOCs) and other pooled investment vehicles.
Larry's public company merger and acquisition representations include:
Automatic Data Processing, Inc.  in:

its $5 billion spin-off of ADP Dealer Services, now called CDK Global, Inc., a provider of integrated computing solutions to auto, truck, motorcycle, marine, and recreational vehicle dealers; and
the sale of its subsidiary, ADP Advanced MD Holding, Inc., a Utah-based provider of cloud technology for physician practices, to Marlin Equity Partners, a California-based global investment firm;

Citigroup in the sale of its private equity businesses (fund of funds, mezzanine funds, feeder funds and co-investment businesses) to Lexington Partners and StepStone Group LLC;
Dainippon Sumitomo Pharma Co. Ltd.'s $2.6 billion acquisition of Sepracor Inc.;
Ericsson  in its:

acquisition of Apcera, Inc., a California-based cloud computing and enterprise software company; and
acquisitions of Nortel Network's Multi-Service Switch business and Telcordia Technologies;

Jeffrey Katzenberg, CEO and Director of DreamWorks Animation, a California-based global family entertainment company, in DreamWorks Animation's $3.8 billion acquisition by Comcast Corporation;
Nichi-Iko Pharmaceutical Co., Ltd., a Japan-based generic drug manufacturer, in its approximately $736 million pending acquisition of Sagent Pharmaceuticals, Inc., an Illinois-based provider of affordable pharmaceuticals to the hospital market;
NorthStar Realty Finance Corp. - a joint venture between Griffin-American Healthcare REIT III, Inc., a California-based real estate investment trust (REIT), and NorthStar Healthcare Income, Inc., a Colorado-based REIT - in its $1.125 billion acquisition of Trilogy Investors LLC, a Kentucky-based owner-operator of purpose-built integrated senior healthcare campuses;
Spectrum Brands Holdings, Inc. in its $1.4 billion acquisition of the Hardware & Home Improvement Group of Stanley Black & Decker, Inc.;
The Wendy's Company in its sale of Arby's Restaurant Group, Inc. to a buyer formed by Roark Capital Group, in a transaction with an aggregate value estimated to be $430 million; and
Universal American Corp. in connection with the $1.25 billion sale of its Medicare Part D business to CVS Caremark.
Larry's private equity and private company merger and acquisition experience includes:
Funds affiliated with Apollo Global Management:

with Protection 1, an electronic security company,  in connection with their acquisition of ADT Corporation, a leading provider of security services, for an aggregate transaction value (including the value of Protection 1) of approximately $15 billion;
including AGS, a full-service designer and manufacturer of gaming products for the casino floor and a portfolio company affiliated with Apollo Global Management, LLC, in its $382million acquisition of Cadillac Jack, a designer and supplier of electronic games and systems for the regulated global gaming industry;
in connection with the concurrent acquisition by the Apollo Funds of ASG Security, a provider of security systems for home, small business and government organizations, and Protection 1, an electronic security company;
in connection with the signing of an approximately $2.2 billion agreement and plan of merger with Diamond Resorts International, Inc., a Nevada-based leader in the hospitality and vacation ownership industry;
in connection with the acquisition of Endemol, a television production and distribution company, and in connection with the joint venture involving Endemol and 21st Century Fox-owned Shine Group to create a leading global multi-platform content provider;
with C. Dean Metropoulos and family in connection with its sale of Hostess Brands, LLC, Missouri-based packaged food company, to Gores Holdings, Inc., a special purpose acquisition company sponsored by an affiliate of The Gores Group, LLC;
in connection with its $2.4 billion acquisition of McGraw-Hill Education, a digital learning company; and
as part of a consortium which included Riverstone Holdings, Access Industries and others, in the $7.15 billion acquisition of the energy and power business of El Paso Corporation;

Centre Partners in various portfolio company acquisitions, including Stonewall Kitchen;
Meritage Group LP in its acquisition of CoHo Distributing LLC, the second-largest distributor in the MillerCoors beer distribution system;
Oak Hill Capital Partners in connection with the sale of Duane Reade Holdings, Inc. to Walgreen Co., in a cash transaction for a total enterprise value of $1.075 billion;
Prestige Cruises International Inc. in its $3.03 billion sale to Norwegian Cruise Line Holdings Ltd., respectively majority and minority held by Apollo Global Management LLC;
Funds affiliated with Searchlight Capital Partners, a New York-based global private investment firm, in its acquisition of a controlling interest in TouchTunes Interactive Networks, Inc., a New York-based in-venue interactive music and entertainment platform;
The buyer group in its acquisition of the Florida Panthers of the National Hockey League;
TowerBrook Capital Partners  in:

the acquisition of J.Jill, a Massachusetts-based multi-channel fashion retailer of women's apparel, accessories and footwear; and
the $850 million sale of its portfolio company, The Broadlane Group, Inc., to MedAssets, Inc;

Virtu Financial LLC in its merger with Madison Tyler Holdings, LLC, creating one of the world's preeminent financial technology companies; and
William Morris Endeavor (now Endeavor), along with private equity partner Silver Lake Partners, in their $2.4 billion acquisition of IMG Worldwide, a leading sports and media talent agency.
WME IMG, LLC (now Endeavor), a global entertainment and media agency, in its acquisition of Ultimate Fighting Championship, a Nevada-based professional mixed martial arts (MMA) organization.
Larry's capital markets and securities representations include:
Houghton Mifflin Harcourt, a leading provider of education solutions, in its initial public offering of approximately $252 million of common stock;
Intelsat, S.A., the world's leading provider of satellite services, in its initial public offering of approximately $400 million of common shares and in its public offering of approximately $172.5 million of 5.75% Series A mandatory convertible junior nonvoting preferred shares.
A major fashion label in its $1.1 billion initial public offering; and
Virtu Financial in its $336 million initial public offering.
Larry also provides securities and compensation disclosure counsel to a wide range of public companies, including Automatic Data Processing, Inc., Chico's FAS, Inc., Ralph Lauren Corporation and The Children's Place, among other clients.
Larry was a member of the Fordham Law Review.