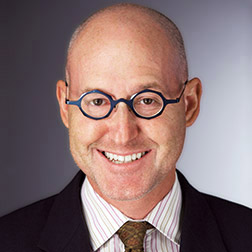 Lawrence (Larry) Witdorchic is a partner in the Employee Benefits and Executive Compensation Group. Since 2011, Larry has been named a leading individual for Employee Benefits & Executive Compensation by Chambers USA and The Legal 500.
EXPERIENCE
Larry advises a wide variety of clients in transactional matters, including private equity funds and publicly-held corporations, with respect to the executive compensation and employee benefits features of mergers, takeovers, other acquisitions, dispositions and initial public offerings. Larry's practice includes the structuring and design of equity compensation arrangements, including stock options, stock appreciation rights, restricted stock, phantom stock, performance shares and LLC/partnership interests (including profits interests), and all facets of nonqualified deferred compensation plans and arrangements, including tax and accounting consequences. He advises clients on the creation, negotiation and modification of employment agreements, separation and termination agreements, change in control arrangements, often in connection with significant corporate transactions. Larry also provides securities laws advice relating to employee benefits and executive compensation, including registration of benefit plans on Form S-8 and compliance with Rule 701 under the Securities Act and compliance with the various disclosure requirements and compliance with Section 16 and Rule 16b-3 under the Exchange Act. In addition, he assists private equity funds and other entities with significant pension plan investors in complying with ERISA fiduciary rules, including structuring of acquisitions and dispositions to comply with ERISA's plan asset rules regarding venture capital operating companies (VCOCs), real estate operating companies (REOCs) and other pooled investment vehicles.
Larry's public company merger and acquisition representations include:
Automatic Data Processing, Inc. in its $5 billion spin-off of ADP Dealer Services, now called CDK Global, Inc., a provider of integrated computing solutions to auto, truck, motorcycle, marine, and recreational vehicle dealers;
CBS in its proposed $40 billion merger with Viacom;
Dainippon Sumitomo Pharma Co. Ltd. in its $2.6 billion acquisition of Sepracor Inc.;
General Electric in the pending $21.4 billion sale of its BioPharma business to Danaher Corporation;
IBM in its $34 billion acquisition of Red Hat;
Jeffrey Katzenberg, CEO and Director of DreamWorks Animation, a California-based global family entertainment company, in DreamWorks Animation's $3.8 billion acquisition by Comcast Corporation; and
Universal American Corp. in connection with the $1.25 billion sale of its Medicare Part D business to CVS Caremark.
Larry's private equity and private company merger and acquisition experience includes:
Advance Publications Inc. in its acquisition of Palladian Holdings, Inc., owner of Turnitin, a California-based provider of plagiarism detection technology and other related products from an investment entity affiliated with Insight Venture Partners, GIC and their co-investors;
Funds affiliated with Apollo Global Management:

in connection with the approximately $4.3 billion acquisition of Rackspace Hosting, Inc.;
in connection with the approximately $1.6 billion acquisition of Outerwall Inc., a leading provider of kiosk services such as Redbox entertainment;
with Protection 1, an electronic security company, in connection with their acquisition of ADT Corporation, a leading provider of security services, for an aggregate transaction value (including the value of Protection 1) of approximately $15 billion;
in connection with the signing of an approximately $2.2 billion agreement and plan of merger with Diamond Resorts International, Inc., a Nevada-based leader in the hospitality and vacation ownership industry; and
in connection with the $2.4 billion acquisition of McGraw-Hill Education, a digital learning company.

Centre Partners in various portfolio company acquisitions, including Stonewall Kitchen;
General Atlantic in its acquisition of a majority stake in global beauty company Morphe Holdings;
Meritage Group LP in its acquisition of CoHo Distributing LLC, the second-largest distributor in the MillerCoors beer distribution system;
Oak Hill Capital Partners in connection with the sale of Duane Reade Holdings, Inc. to Walgreen Co., in a cash transaction for a total enterprise value of $1.075 billion;
The buyer group in its acquisition of the Florida Panthers of the National Hockey League;
TowerBrook Capital Partners in the acquisition of J.Jill, a Massachusetts-based multi-channel fashion retailer of women's apparel, accessories and footwear;
Virtu Financial LLC, a New York-based technology-enabled market maker, in its approximately $1.4 billion acquisition of KCG Holdings, Inc., a New Jersey-based independent securities firm; and
William Morris Endeavor (now Endeavor), along with private equity partner Silver Lake Partners, in their $2.4 million acquisition of IMG Worldwide, a leading sports and media talent agency.
Larry's capital markets and securities representations include:
ADT Inc., a leading provider of monitored security, interactive home and business automation and related monitoring services in the U.S. and Canada, in its initial public offering of $1.47 billion of common stock, lead managed by Morgan Stanley, Goldman Sachs, Barclays, Deutsche Bank, RBC, Citigroup, BofA Merrill Lynch and Credit Suisse.;
Jill Inc., a leading multichannel fashion retailer of women's apparel, accessories and footwear, in its initial public offering of $152 million of common shares, lead managed by BofA Merrill Lynch, Morgan Stanley and Jefferies; and
A major fashion label in its $1.1 billion initial public offering.
Larry also provides securities and compensation disclosure counsel to a wide range of public companies, including Automatic Data Processing, Inc., iStar, Inc., Ralph Lauren Corporation and The Children's Place, among other clients.
Larry was a member of the Fordham Law Review.