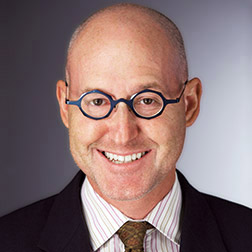 Lawrence (Larry) Witdorchic is a partner and Co-Chair of the firm's Executive Compensation Group. Larry has been named a leading individual for Employee Benefits & Executive Compensation by Chambers USA and The Legal 500 since 2011. Recently in 2021, he was recognized as a "Leading Corporate Employment Lawyer" by Lawdragon.
EXPERIENCE
Larry advises a wide variety of clients in transactional matters, including private equity funds and publicly-held corporations, with respect to the executive compensation and employee benefits features of mergers, takeovers, other acquisitions, dispositions and initial public offerings. Larry's practice includes the structuring and design of equity compensation arrangements, including stock options, stock appreciation rights, restricted stock, phantom stock, performance shares and LLC/partnership interests (including profits interests), and all facets of nonqualified deferred compensation plans and arrangements, including tax and accounting consequences. He advises clients on the creation, negotiation and modification of employment agreements, separation and termination agreements, change in control arrangements, often in connection with significant corporate transactions. Larry also provides securities laws advice relating to employee benefits and executive compensation, including registration of benefit plans on Form S-8 and compliance with Rule 701 under the Securities Act and compliance with the various disclosure requirements and compliance with Section 16 and Rule 16b-3 under the Exchange Act. In addition, he assists private equity funds and other entities with significant pension plan investors in complying with ERISA fiduciary rules, including structuring of acquisitions and dispositions to comply with ERISA's plan asset rules regarding venture capital operating companies (VCOCs), real estate operating companies (REOCs) and other pooled investment vehicles.
Larry's public company merger and acquisition representations include:
Aptiv plc in its $4 billion autonomous driving joint venture with Hyundai Motor Group.
Bioverativ Inc. in its $11.6 billion acquisition by Sanofi.
CBS in its $40 billion merger with Viacom.
CSRA in its $9.7 billion acquisition by General Dynamics.
General Electric in the $21.4 billion sale of its BioPharma business to Danaher Corporation.
Honeywell International, Inc. in the tax-free spinoff of Garrett Motion Inc., formerly Honeywell's turbocharger business.
IBM in its $34 billion acquisition of Red Hat.
Nuance Communications, Inc. in several transactions, including:

the tax-free spinoff of automotive software business into Cerence Inc.; and
the $400 million sale of its Document Imaging division to Kofax, Inc.

Trane Technologies (f/k/a Ingersoll-Rand plc) in the $15 billion Reverse Morris Trust spinoff and merger of its industrial business with Gardner Denver Holdings.
Virtu Financial LLC in several transactions, including:

its approximately $1 billion acquisition of Investment Technology Group, Inc.; and
its approximately $1.4 billion acquisition of KCG Holdings, Inc.
Larry's private equity and funds experience includes:
Advance Publications Inc. in its acquisition of Palladian Holdings, Inc., owner of Turnitin, from an investment entity affiliated with Insight Venture Partners, GIC and their co-investors.
Funds affiliated with Apollo Global Management in several transactions, including:

the approximately $4.3 billion acquisition of Rackspace Hosting, Inc.;
the $2.2 billion acquisition of Diamond Resorts International, Inc., a Nevada-based leader in the hospitality and vacation ownership interest industries; and
in connection with the $2.4 billion acquisition of McGraw-Hill Education.

Endeavor, along with private equity partner Silver Lake Partners, in their $2.4 million acquisition of IMG Worldwide.
Focus Brands Inc., portfolio company of Roark Capital Group, in its approximately $200 million acquisition of Jamba, Inc.
General Atlantic in its acquisition of a majority stake in global beauty company Morphe Holdings.
Larry's additional private equity clients include 3G Capital, Centre Partners, General Atlantic and TowerBrook Capital Partners.
Larry's restructuring representations include:
Animal Supply Company, a national leader in pet food and supplies distribution, in an out-of-court restructuring transaction providing for the equitization of a significant portion of debt and the infusion of new capital.
HPS Investment Partners, LLC in connection with all aspects of the chapter 11 cases of LBI Media, Inc. and its affiliates, including in connection with providing debtor-in-possession financing and exit financing.
Jack Cooper Ventures, Inc., a leading provider of finished vehicle logistics in North America for new and used vehicles and diversified logistical services in select non-automotive markets, and 18 of its subsidiaries and affiliates, in their chapter 11 cases in the Northern District of Georgia.
Larry's capital markets and securities representations include:
ADT Inc. in its initial public offering of $1.47 billion of common stock, lead managed by Morgan Stanley, Goldman Sachs, Barclays, Deutsche Bank, RBC, Citigroup, BofA Merrill Lynch and Credit Suisse.
Jill Inc. in its initial public offering of $152 million of common shares, lead managed by BofA Merrill Lynch, Morgan Stanley and Jefferies.
PlayAGS, Inc. in its initial public offering of $187 million of common stock, lead managed by Credit Suisse and Deutsche Bank.
Virtu Financial Inc. in its initial public offering of $336 million, lead managed by Goldman, Sachs, J.P. Morgan and Sandler O'Neil.
Larry also provides securities and compensation disclosure counsel to a wide range of public companies, including Automatic Data Processing, Inc., iStar, Inc., Ralph Lauren Corporation, Red Robin and The Children's Place, among other clients.
Larry was a member of the Fordham Law Review.