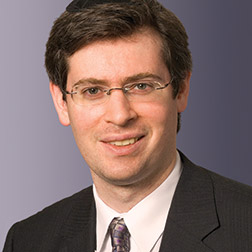 EXPERIENCE
Reuven Falik is counsel in the Executive Compensation Group.
Mr. Falik advises a wide variety of clients in transactional matters, including private and publicly-held corporations, with respect to the executive compensation and employee benefits issues arising in mergers, sales, other acquisitions, dispositions and initial public offerings. His practice includes the structuring and design of equity compensation arrangements, including stock options, stock appreciation rights, restricted stock, restricted stock units, phantom stock, performance shares and LLC/partnership interests (including profits interests), and all facets of nonqualified deferred compensation plans and arrangements. Mr. Falik regularly provides guidance on compliance with ERISA, tax, corporate, federal and state securities laws, and other laws and regulations affecting employee benefit plans, programs and arrangements. Mr. Falik also has experience in advising clients on compensation and benefits issues unique to bankruptcy and restructuring transactions and represents employers, compensation committees and executives in the negotiation, design and drafting of employment and separation agreements.
Mr. Falik is a certified public accountant.