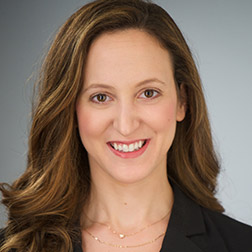 An associate in the Litigation Department, Tamar Holoshitz specializes in regulatory defense and internal investigations, as well as complex civil litigation.
Tamar has represented leading financial institutions and investment management companies in internal and federal civil regulatory investigations, including before the U.S. Securities and Exchange Commission. She has helped clients reach successful outcomes in matters involving allegations of insider trading and supervision failures.
Tamar has also litigated a wide range of complex civil matters, including matters involving contractual disputes; products liability and alleged consumer deception; alleged data breaches; and securities and shareholder disputes. She has represented leading companies in the consumer goods, media and entertainment, sports and transportation industries in high-profile, high-stakes federal and state lawsuits.
Tamar maintains an active pro bono practice, and led a team that submitted an amicus brief on behalf of over 100 U.S. companies and corporations in support of the Equal Rights Amendment.